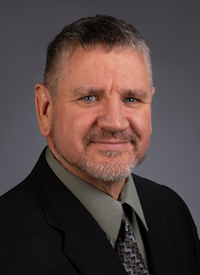 As a family medicine physician, Dr. Cleary provides primary care for patients of all ages.
Language(s) - English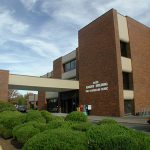 3680 NW Samaritan Drive
Corvallis, OR 97330
Map/Directions
Residency
Family Medicine of Southwest Washington, Vancouver, WA, 1999
Education
Doctor of Medicine, Oregon Health & Science University, Portland, 1993; Bachelor of Science in Biology, Oregon State University, Corvallis, 1988
Experience
The Corvallis Clinic, Family Medicine, 2000-Present; Family Physicians Group, Vancouver, WA, 1999-2000; Memorial Urgent Care, Vancouver, WA, 1997-2000; 1994-1996, U.S. Army, Primary Care Physcian/Assistant Clinic Chief, Community Care Center #1, Fort Huachua, AZ
Certification
American Board of Family Medicine
Patient Ratings
The Patient Rating score is an average of all responses to care provider related questions on the Patient Satisfaction Survey.
About Survey Responses are measured on a scale of 1 to 5 with 5 being the best score.
---
Comments From Patients
Sep 2018
He was always ready to explain or clarify the benefits of certain prescription medicines and how to take them.
Sep 2018
Dr. Cleary is a great doctor who truly cares about and respects his patients, our family is very blessed to have him as our provider.
Sep 2018
Dr.C is my favorite PCP. always takes the time to listen to me and my concerns, compassionate, caring, I never feel rushed to have to leave, and a great listener. very grateful for him!
Sep 2018
good he listens and explains makes me feel comfortable
Sep 2018
Dr. Cleary is always very professional and gives excellent care.
Sep 2018
Dr. Cleary seems like a great person and is knowledgeable. I have, however, never seen him smile or be cognizant of what we have talked about in previous meetings. It seems as though he does not review my file before we meet. Other than these items, Dr. Cleary is pleasant enough. I just don't feel like he looks at this like it is a long-term relationship. I need that feeling. I hope to have a doctor for many years.
Mar 2018
Mr. Cleary listens well and I respect his caring and knowledge.
Mar 2018
I enjoy seeing Dr. Cleary. He doesn't make me nervous. Would recommend him to anyone. He listens and asks if there is anything else not just what you went in to see him about.
Mar 2018
Easy to get an appointment. Physician and staff very courteous, caring and supportive.
Feb 2018
Dr. Cleary is very efficient and knows my background, I have been with him for 15 years and am completely satisfied.
Feb 2018
Dr. Cleary provided quick and professional medical service. He also did this with a smile. He is easy to talk with and I feel lucky to have him as my doctor.
Feb 2018
Dr. Cleary is always nice and seems concerned about my issues. I like that he goes for the simple solution first.
Feb 2018
Dr. Cleary is a wonderful PCP who takes the time to listen to concerns and doesn't portray the ego many physicians have. Patients can relate to him as a "real person".
Feb 2018
My health provider is fantastic. However, the Lab sent for the wrong test, so I need to deal with that now.
Feb 2018
Dr. Cleary and his staff have always been professional towards my health needs. Dr. Cleary is an awesome doctor and he listens carefully and gets to the point. Quick and easy.
Jan 2018
Dr. Cleary always listens to my concerns and addresses them in a very professional manner.
Jan 2018
Dr Cleary always listens to me, explains things, and seems to want to help me feel better. He's the Best!
Jan 2018
Dr. Cleary is a great asset to Corvallis
Jan 2018
DR. Cleary is an excellent DR. I have recommended him to several of my family members.
Dec 2017
Dr. Cleary has been very attentive, thoughtful, and proactive in every appointment. I always recommend him as a provider.
Dec 2017
Dr. Cleary is one of the smartest individuals I know and I trust him completely. He knows so much about every medical problem I have ever seen him for.
Dec 2017
Dr. Cleary is always on time for appointments & listens to my concerns (questions) and gives good information.
Dec 2017
I have always considered Dr. Cleary one of the best care providers I have known. He listens, educates and respects my feelings and opinions. While I have seen specialists for specific conditions; Dr. Cleary is the one to pull everything together to my overall better health.
Nov 2017
Dr. Cleary is the very best provider & really knows his "stuff". I am an RN, so I know this for sure.
Nov 2017
Dr. Cleary is a good man & a good doctor.
Nov 2017
Dr. Cleary understood my health history and made sure that my medical needs were addressed and made appropriate referrals where needed. I have great respect and trust in Dr. Cleary
Oct 2017
Absolutely Love this provider. He listens to what I have to say in regards to my health and is very good to work with and will give you an honest answer and I really like that.
Oct 2017
I have seen Dr. Cleary twice now and both times once the exam is over, it feels rushed. I have had to have follow-up care and rather than take a moment to ask if I have questions he is telling me to go to labs and the radiology as he is walking down the hallway. I had so many questions and not a clear picture of next steps. Please take a moment to act like you care, rather than on to the next patient. I literally saw him less than 10 minutes. All I needed was just a few more minutes.
Oct 2017
Dr. Cleary listens and responds to questions very well. We worked through my pain issues and decided together on some solutions to try.
Oct 2017
I always feel comfortable with Dr. Cleary and feel he does a good job of answering my questions.
Oct 2017
I think Bryce Cleary is an excellent doctor. He's smart. He's easy-going. He listens to my concerns. More important, he hears them, and he acts on them, with a good explanation of what he's going to do, or not do. Whenever I've had to see Dr. Cleary, I've come away feeling I've gotten really great care.
Oct 2017
I've been receiving care from this primary for more than 10 years, he's up front, personable and available.
Sep 2017
Was very courteous and caring… Gentle.. concerned for my female health due to my specific situation.
Sep 2017
Dr. Cleary is the best primary care physician I have ever had, he truly cares about his patients.
Sep 2017
Dr. Cleary is a kind and supportive doctor. Really like and trust him.
Sep 2017
Dr. Cleary provided thoughtful, efficient care that made me glad I scheduled the appointment with him for this issue.
Aug 2017
Always feel comfortable talking to Dr. Cleary and his staff. Positive experience.
Aug 2017
Dr. Cleary is an outstanding family practice doctor. He always listens and is never dismissive of what I have to say.
Aug 2017
Dr. Cleary is always prompt & professional, responds carefully to my concerns and gives advice that allows me to choose the path needed for a solution.
Excellent provider!
Aug 2017
Dr. Cleary makes me feel like a person, not just a patient. Have always received exemplary care. He guided us through a difficult health situation last year that several other health care providers fell short on. So glad he is our doc.
Jul 2017
He seemed aloof and really took no interest in my mental state.
Jul 2017
Dr. Cleary was great as always.
Jul 2017
Dr. Cleary has been our family doctor for years and I value his pragmatic yet kind approach to medicine
Jun 2017
Dr. Cleary has always been very knowledgeable and professional. Over the years of treating me He has always took the time to listen and get to know me.
Jun 2017
I get a different doctor if I don't like the one that I'm seeing. Since I started to see Dr. Cleary, I have been very satisfied with our Doctor/patient relationship.
Jun 2017
Dr. examined, diagnosed, discussed, answered questions, and provided care carefully and effectively.
May 2017
Dr. Cleary is an excellent Dr. and I would recommend him to anyone.
May 2017
I strongly recommend Dr. Cleary to everyone, he is the best doctor ever. He has been caring for my family for years now, with excellence.
May 2017
Very informative, friendly, and easy to talk to. I have had zero issues with Dr. Cleary in the several times I have visited him.
Mar 2017
I have used this care provider for years and like the way I am treated.
Jan 2017
Dr. Cleary is extremely efficient. He has the perfect balance of speed, thoroughness, and still maintains a relaxed demeanor. He answers all of my questions, provides outstanding care with options. He makes me feel comfortable sharing with him and offers recommendations from a non-judgmental perspective.
Jan 2017
I feel Dr. Cleary and I have dramatically increased our understanding of each other and our communications are greatly improved. I am very pleased he is my GP.
Jan 2017
Dr. Cleary is a very competent physician who I would recommend to anyone.
Nov 2016
He is one of the best care providers I have ever had.
Oct 2016
Dr. Cleary is the perfect balance of knowledgeable and personable. I appreciate that he knows just as much about my family, my job, and my hobbies as he does about my health care. I wouldn't have any other doctor.
Oct 2016
Dr. Cleary is such a kind primary care physician.
Oct 2016
I love how Dr. Cleary helps my whole family!
Oct 2016
The doctor was very nice and friendly, and gave me a variety of options to choose from as far as treatment/how to proceed.
Oct 2016
Dr Clearly is personable. he is clear & knowledgable. he also is a good listener. His assistant, Danielle is, too. I am lucky to have such good health care providers and Staff.
Oct 2016
He heard me & did not judge. He was filled with wisdom
Apr 2016
He's the best!
Mar 2016
Dr.Cleary is consistently attentive, explains options simply and concisely.
Mar 2016
We love this office and our doctor and nurse! They are best.
Mar 2016
Glad I went to him first, I did a lot of research for a dr and he was my choice
Mar 2016
Dr. Cleary always gives me options so that I am able to have some control over my care. I feel as if I can be open with him and that he respects me.
Feb 2016
Dr. Cleary was one of the more thorough doctors I've experienced recently. I am often times appalled at the level of inattention that many doctors show for their patient. From not performing a physical exam (or even touching the patient) to not focusing on the patient's primary complaint. Dr. Cleary conversed with me, addressed each of my concerns, and performed a thorough physical exam. I would definitely recommend him to anyone.
Jan 2016
Dr. & my nurse were great.
Jan 2016
We love having Dr. Cleary for our son's primary care provider. Thank you to him & his staff for continued excellent service.
Jan 2016
Dr. Cleary is very good, easy to talk to. Caring & takes his time if you need it!
Jan 2016
I have some serious – medical issues. Dr. Cleary has ALWAYS been extremely helpful & competent in coordinating my care with other specialists. Most of the
time he's able to explain things better than the specialists. He's quite brilliant. For those times I ended up in ER & the attending physician is confused or questioning to my medical history. Dr. Cleary has always been able to clarify things for them after hours to make the ER wait more efficient – He is extremely caring, personable and invaluable.
Click on the appropriate link below to enter your provider's telemedicine waiting room for your scheduled appointment.