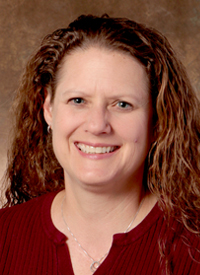 Charmin K. Sagert, M.D.
Neurology
New patients by referral
Language(s) - English
Dr. Sagert comes from Loma Linda University in California, where she was an attending physician and assistant professor of neurology, neuromuscular medicine and clinical neurophysiology. She received her medical degree in 2006 from Loma Linda and won the Guy Hunt outstanding medical student award. She completed a residency in neurology and a fellowship in clinical neurophysiology. Before becoming a physician, she worked as a physical therapist for six years in Michigan.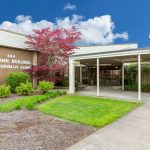 444 NW Elks Drive
Corvallis, OR 97330
Map/Directions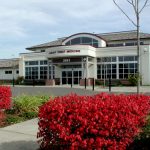 1705 Waverly Drive SE
Albany, OR 97322
Map/Directions
Fellowship
Clinical Neurophysiology, Loma Linda University Medical School, Loma Linda, CA, 2011
Residency
Neurology, Loma Linda University Medical School, Loma Linda, CA, 2010; Internal Medicine, Loma Linda University Medical School, Loma Linda, CA, 2007
Education
M.D., Loma Linda University Medical School, Loma Linda, CA, 2006
Certification
Dr. Sagert is certified in neurology and neuromuscular medicine by the American Board of Psychiatry and Neurology.
Poster: Spinal Accessory Neuropathy After A Motor Vehicle Accident: A Case Report. Authored by Lisa R. Kroopf, MD, Charmin K. Sagert, MD, Murray E. Brandstater, MD, Gordon W. Peterson, MD, Shelley A. Kroopf, PT. Presented at the American Academy of Physical Medicine and Rehabilitation, 2012 Annual Assembly.
Poster: Levadopa (L-dopa) responsive Parkinsonism in a 16 year old male with brainstem infiltrating astrocytoma. Authored by Khashayar Dashtipour MD, PhD and Charmin Sagert MD. Presented at The Movement Disorder Society's 13th International Congress of Parkinson's Disease and Movement Disorders in Paris, France by Dr. Dashtipour.
CoInvestigator, Evaluation of the effects of movement training on the lower extremity strength and balance of elderly women.
Patient Ratings
The Patient Rating score is an average of all responses to care provider related questions on the Patient Satisfaction Survey.
About Survey Responses are measured on a scale of 1 to 5 with 5 being the best score.
---
Comments From Patients
Mar 2018
Dr. Sagert is wonderful. She is a very good listener and gives us the time we need when we come in to answer all our questions and concerns.
Dec 2017
Dr Sagert is knowledgeable and an excellent communicator. I feel like there is hope and I didn't feel scolded because I can't remember things.
Oct 2017
I always have good experiences when I see Dr. Sagert.
Sep 2017
Dr. Sagert gave me a good explanation of the complication I had after an injection. I was very satisfied.
Aug 2017
Dr. Sagert is the only neurologist that didn't initially dispute my previous illness. She is refreshing and shows compassion.
Aug 2017
I truly appreciate Dr. Sagert. I feel that she truly cares about me and my health. She always answers my questions.
Aug 2017
Charmin makes certain she's explaining things and that you get it without talking down in any way. Her manner is calm, always thoughtful and empathetic, and above all, she conveys a feeling that you're in excellent hands.
Aug 2017
Out of all the provider's I see she is the one I trust the most. I feel like she is really trying to help. She always makes sure I understand what is going on and always pays attention to what I have to say.
Jul 2017
Dr. Sagert is an open and caring professional.
Jul 2017
Dr. Sagert seems to genuinely care about my health.
Jul 2017
I very much liked her. She was very easy to talk, to and ask questions. I would definitely go back to, her if I need to in the future.
Jun 2017 This was my second visit with Dr Sagert. Both times I came away feeling that she was trying to find solutions for my medical condition. I felt that she listened to me and she tried to answer my questions in a way that I could understand. My wife accompanied me on both visits and she too was impressed with Dr. Sagert. Dr
Sagert's assistant Patti was also very pleasant and competent. I've had a lot of dealings with doctors in the past three years and my experience with Dr. Sagert is as good as any of them and better than most.
Jun 2017
Dr. Sagert is thorough and excellent.
Jun 2017
The test was painful but she made it as quick as possible. I got immediate confirmation of suspected diagnosis. Very helpful.
Jun 2017
Dr. Sagert is wonderful. I very much appreciate her attentiveness and expertise.
Apr 2017
Dr. Sagert is better at knowing all my issues medically than my primary. And what best suits my issues in dealing with them overall.
Apr 2017
I was very impressed with Dr. Sagert and look forward to working with her on my health issues.
Mar 2017
I've seen quite a few doctors in the last couple of years and this was one of my better experiences.
Mar 2017
Dr. Sagert has been very straight-forward, which we appreciate.
Mar 2017
Unless I have difficulties or side-effects in the future only routine visits are required.
Feb 2017
My care provider is the greatest – very kind and caring – the best of all.
Feb 2017
Wonderful doctor. #1.
Jan 2017
Enjoyed working with Charmin.
Jan 2017
I love Dr. Sagert and all of the staff @ The Corvallis clinic.
Dec 2016
Really liked Dr. Sagert.
Dec 2016
Dr. Sagert listened to my concerns and recommended tests to assist in determining the cause of symptoms I am having. I am very satisfied with the care I am receiving.
Nov 2016
Dr. Sagert is kind, caring, respectful & concerned. She listened to me & did not jump to conclusions.
Aug 2016
Dr. Sagert was very knowledgeable and understanding. She gave helpful information.
Jul 2016
I have always had confidence in her- I feel she has a good understanding of what has happened, is happening, and watching my progress with follow-up care!
Jun 2016
Dr. Sagert was referred to me by a church member. Very happy with her treatment!
Jun 2016
Very satisfied with Dr. Sagert and the entire staff!
Jun 2016
Dr. Sagert listens very well and answers all questions I have, using language that I understand. She makes me feel very comfortable.
May 2016
Dr. Sagert is one of the best in patient care I've had.
Mar 2016
Dr. Sagert was professional, attentive, caring, and instructive.
Feb 2016
Dr. Sagert has been of great benefit to me. Thanks to her, my quality of life is much improved.
Click on the appropriate link below to enter your provider's telemedicine waiting room for your scheduled appointment.