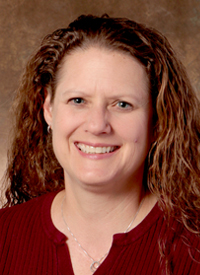 Charmin K. Sagert, MD
Neurology
New patients by referral
Language(s) - English
Dr. Sagert comes from Loma Linda University in California, where she was an attending physician and assistant professor of neurology, neuromuscular medicine and clinical neurophysiology. She received her medical degree in 2006 from Loma Linda and won the Guy Hunt outstanding medical student award. She completed a residency in neurology and a fellowship in clinical neurophysiology. Before becoming a physician, she worked as a physical therapist for six years in Michigan.
Fellowship
Clinical Neurophysiology, Loma Linda University Medical School, Loma Linda, CA, 2011
Residency
Neurology, Loma Linda University Medical School, Loma Linda, CA, 2010; Internal Medicine, Loma Linda University Medical School, Loma Linda, CA, 2007
Education
M.D., Loma Linda University Medical School, Loma Linda, CA, 2006
Certification
Dr. Sagert is certified in neurology and neuromuscular medicine by the American Board of Psychiatry and Neurology.
Poster: Spinal Accessory Neuropathy After A Motor Vehicle Accident: A Case Report. Authored by Lisa R. Kroopf, MD, Charmin K. Sagert, MD, Murray E. Brandstater, MD, Gordon W. Peterson, MD, Shelley A. Kroopf, PT. Presented at the American Academy of Physical Medicine and Rehabilitation, 2012 Annual Assembly.
Poster: Levadopa (L-dopa) responsive Parkinsonism in a 16 year old male with brainstem infiltrating astrocytoma. Authored by Khashayar Dashtipour MD, PhD and Charmin Sagert MD. Presented at The Movement Disorder Society's 13th International Congress of Parkinson's Disease and Movement Disorders in Paris, France by Dr. Dashtipour.
CoInvestigator, Evaluation of the effects of movement training on the lower extremity strength and balance of elderly women.
Patient Ratings
The Patient Rating score is an average of all responses to care provider related questions on the Patient Satisfaction Survey.
About Survey Responses are measured on a scale of 1 to 5 with 5 being the best score.
---
Comments From Patients
Dr. Sagert is wonderful. She is a very good listener and gives us the time we need when we come in to answer all our questions and concerns.
I always have good experiences when I see Dr. Sagert.
Thank you so much for your time and expertise I'll never enjoy being shocked lol but you made it as bearable as possible lol and I greatly appreciate your diagnosis!
Would recommend Dr. Sagert enthusiastically!
I always would recommend Dr. Sagert
Click on the appropriate link below to enter your provider's telemedicine waiting room for your scheduled appointment.