"I have worked hard to learn a lot about medicine, but a parent knows his/her child far better than I ever will. If we combine these two skill sets, quite often we can figure out what is wrong with a patient and how best to make him/her feel better."
Language(s) - English
When it comes to doing what's best for her young patients, Dr. Rivers believes in teamwork.
"I will take care of their children the same way I want my own children to be taken care of… I understand that parents are entrusting their children to me, and I think of that as a very special gift."
Dr. Rivers loves to travel, and she spent time in Peru with her husband and two children to study Spanish. She also enjoys hiking, is an avid reader, and volunteers her time at her children's school and at her church. She writes a blog that shares her thoughts about and parenting and doctoring at christianpediatricianinsights.com.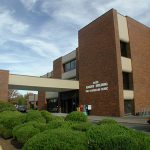 3680 NW Samaritan Drive
Corvallis, OR 97330
Map/Directions
Residency
SUNY Upstate Medical University, Syracuse, N.Y., 2011
Education
D.O., Western University of Health Sciences, Pomona, Calif., 2003
Certification
American Board of Pediatrics
Patient Ratings
The Patient Rating score is an average of all responses to care provider related questions on the Patient Satisfaction Survey.
About Survey Responses are measured on a scale of 1 to 5 with 5 being the best score.
---
Comments From Patients
Dec 2017
Dr. Rivers was thoughtful and kind. I look forward to having her as my son's pediatrician.
Aug 2017
The provider was great with my son, appreciated his curiosity and developmental level, engaged respectfully and in a fun way to make him feel safe.
Aug 2017
Great Pediatrician to meet with before our son is born.
Jul 2017
Every visit we leave feeling well informed about our son's health and well being. We really enjoy our visits with Dr. Rivers.
Apr 2017
Dr. Rivers is a well-spoken, extremely caring, and knowledgeable doctor. She is a great example of the standard of care that should be given.
Mar 2017
I really appreciated how she made me feel like none of my questions or concerns were silly. I also felt no judgment from her which I felt from other doctors. She is so good at giving advice but it feels like it's coming from a friend and not some big important doctor. She's relatable!
Jan 2017
We feel so lucky to have Dr. Rivers as our pediatrician. We've heard stories from other parents about their experiences with their doctors and it is nothing like we've ever had. She has been nothing but helpful and thoughtful with regard to our boy and our questions. We LIKE coming to the doctor. We know it will be a good experience and we are glad The Corvallis Clinic has such a great group of people working to keep us healthy.
Oct 2016
Dr. Rivers is awesome. I feel so fortunate to have her as our son's pediatrician.
Sep 2016
I recommend Dr. Rivers to people, even if they don't need a recommendation. She's very good & straight forward w/explanations & descriptions & concerns.
Sep 2016
She's wonderful.
Sep 2016
Dr. Rivers is wonderful. In my opinion she goes above and beyond. I have recommended her to family who now see her.
Sep 2016
Dr. River was professional, thorough, helpful and friendly.
Aug 2016
She did a great job talking and listening to my child as well as to me.
Aug 2016
This was our first time seeing Dr. Rivers. We thought she was great at relating to our daughter and us. She has a kind, thoughtful, and informative bedside manner, and seems to have knowledge of child development both emotionally and physically.
Jul 2016
We love Dr. Rivers. She is never, ever in a rush to get out the door to her next appointment. She takes time to address all of our new parent anxieties with no judgement. So pleased we found her.
Jul 2016
I love the way she gets information from my child then speaks to me about it. She treats the child as an individual and doesn't write them off.
Jul 2016
We love Dr. Rivers!
May 2016
Dr. Rivers was very sympathetic and left me feeling confident about the care/diagnosis for my child. She spent time talking with me about my concerns at the end of a Friday and I never felt rushed or "silly" asking questions.
Feb 2016
i have been consistently impressed with Dr. Rivers' ability to speak to my children's like they're people. She's direct and informative and encourages them to be active participants in their healthcare. I tend to be on the more "natural" side, and she respects that and offers honest and helpful information without shaming or using fear tactics. Because of that I'm more likely to trust her when she *does* think certain tests or treatments are necessary.
Click on the appropriate link below to enter your provider's telemedicine waiting room for your scheduled appointment.
Christy Rivers, D.O. Video