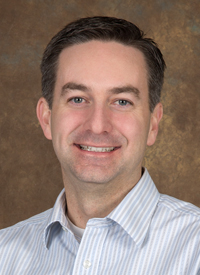 Language(s) - English, Portuguese, Spanish
Prior to joining The Clinic, Dr. Black was the Chief of Obstetrics and Director of Emergency Services at San Juan Hospital and Clinics in Monticello, Utah, where he also had a full-scope family medicine practice. Dr. Black chose to practice family medicine because it best fit his passion for all fields of medicine. "I have loved my decision and look forward every day to helping people in every stage of life."
He has also been a physician volunteer at a ski resort, a medical director for a triathlon, a sports team physician, and an instructor of an advanced wilderness life support course. Dr. Black enjoys biking, hiking and camping with his wife and five children, and volunteering in church and community projects.
Residency
McKay-Dee Hospital, Ogden, Utah - 2007
Education
M.D., Medical College of Wisconsin, Milwaukee - 2004
Certification
American Board of Family Medicine
Click on the appropriate link below to enter your provider's telemedicine waiting room for your scheduled appointment.