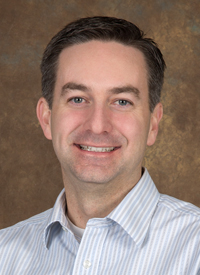 Language(s) - English, Portuguese, Spanish
Prior to joining The Clinic, Dr. Black was the Chief of Obstetrics and Director of Emergency Services at San Juan Hospital and Clinics in Monticello, Utah, where he also had a full-scope family medicine practice. Dr. Black chose to practice family medicine because it best fit his passion for all fields of medicine. "I have loved my decision and look forward every day to helping people in every stage of life."
He has also been a physician volunteer at a ski resort, a medical director for a triathlon, a sports team physician, and an instructor of an advanced wilderness life support course. Dr. Black enjoys biking, hiking and camping with his wife and five children, and volunteering in church and community projects.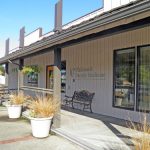 1219 Applegate St.
Philomath, OR 97370
Map/Directions
Residency
McKay-Dee Hospital, Ogden, Utah - 2007
Education
M.D., Medical College of Wisconsin, Milwaukee - 2004
Certification
American Board of Family Medicine
Patient Ratings
The Patient Rating score is an average of all responses to care provider related questions on the Patient Satisfaction Survey.
About Survey Responses are measured on a scale of 1 to 5 with 5 being the best score.
---
Comments From Patients
Sep 2018
Great doctor, wonderful sense of humor, good leader, office is organized, clean and well kept. Consider DR. Black a good friend.
Sep 2018
My husband and I were meeting Dr. Black for the first time since we relocated to this area and needed a family doctor. We found the clinic to be just what we were hoping for. A well-organized and efficient office and staff, and an easy-to-talk-to and caring physician. Really appreciated being able to have blood taken for tests at the same location, and receiving the results quickly was great.
Sep 2018
Dr. Black is one of the BEST healthcare providers I've ever had. He is always attentive and he is respectful. His assistant Amber is also wonderful. Thank you both for the care you provide me.
Sep 2018
Dr. Black is a new physician for me, but I really like his attention to detail, awareness of my health issues, and friendly demeanor.
Sep 2018
Dr. Black is an exceptional family practitioner. He's professional, very knowledgeable, and puts the patient at ease.
Mar 2018
Dr. Black is a wonderful doctor who cares, personable, knowledgeable, and has a great sense of humor that makes me and my three sons feel good about going to see the doctor.
Mar 2018
Dr. Black provides excellent service in a friendly and open manner. He's probably the best primary care physician I've had.
Mar 2018
I have had positive experiences navigating thru a challenging course of a chronic and progressive disease.
Mar 2018
Philomath family medical is the BEST facility I have ever been to. Dr. Black is the best Doctor I have ever been seen by, I will not use another Doctor.
Mar 2018
Dr. Black is very nice, yet professional. He always listens to what I have to say and explains things very well. He is courteous and doesn't rush–allows me as much time as is needed for questions. Dr. Black's nurse Amber is also very nice and helpful.
Mar 2018
Dr. Black is always professional and friendly. He takes the time to really listen and looks for a solution to my needs.
Mar 2018
Dr. Black is exceptional in the Corvallis Clinic. He listens and clearly prioritizes patient time over administrative time by having a scribe, which is fantastic.
Mar 2018
Dr.Black and his assistant, Amber Henderson, always give my visits a personality. They always give that caring aspect to the visits. I wouldn't trade them for anything.
Feb 2018
Dr. Black is my son's primary care doctor and we love him. He is a great doctor who listens to my concerns either about my health or my son's.
Feb 2018
Dr. Black has always left me feeling good about my visits.
Feb 2018
This was my first time seeing Dr. Black. It was a very positive experience. He listened intently to my long (and rambling) medical history and addressed my current medical concerns. Dr. Black was very friendly and personable. I will definitely be seeing him again in the future for my medical needs.
Feb 2018
Dr. Black is by far the best Doctor that I have ever seen. Every time i see him he is genuinely concerned with how I am doing and takes time to answer any questions I have and does not talk down to me as lots of Dr's do.
Feb 2018
I felt strongly that Dr. Black took the time and effort to ensure all my medical needs were fully met. He gave me several options to choose from when we discussed treatment and gave me his own recommendation. He did not feel rushed and instead that he enjoyed our visit together.
Feb 2018
I always feel well attended to by Dr. Black. He's courteous, answers questions readily explains things thoroughly and clearly and he's funny too!
Jan 2018
Dr. Black makes me feel very comfortable, not something I ordinarily am around physicians. I received my test results much sooner than I expected (2 days, not the expected 2 weeks).
Jan 2018
Dr. Black is an exceptional doctor who takes his time and makes you feel like you are his only concern!
Jan 2018
Dr. Black is always friendly and answers questions or concerns I have.
Jan 2018
This was my first visit with Dr. Black. My wife, who was waiting for me in the car, couldn't believe how quickly my appointment was completed.
Jan 2018
Dr. Black is appreciated and respected by my family, especially by the many nurses in my family. He is an excellent care provider and doctor. We recommend him to everyone looking for a PCP.
Jan 2018
This was my first visit with this provider. I was very satisfied and will continue to see him when necessary
Jan 2018
Dr. Curtis Black is a wonderful Doctor, we are very pleased and happy we have chosen him as our medical provider. He is a phenomenal asset to the Corvallis Clinic. He is caring, he listens and does not make you feel uneducated to ask questions I may not understand and he explains well… GREAT DOCTOR!! Way to go DR. Black, stay connected with your patients always.
Dec 2017
Dr. Black is an excellent physician. He's a good listener, asks good questions, is a good diagnostician, is eager to help the patient, has a great sense of humor, and I feel very fortunate to receive such excellent health care.
Dec 2017
Dr. Black is the best!
Dec 2017
I am in the process of changing my primary care physician to Dr. Black and was very favorably impressed with my first visit to the doctor.
Dec 2017
Dr. Black also takes an interest in my personal life.
Dec 2017
Dr. Black is an excellent physician and someone I trust completely! I know he will give me honest feedback and work with me to resolve my health concerns.
I feel lucky and fortunate to have him as my primary.
Dec 2017
Both Amber and Dr Black are absolutely exceptional caregivers. I recommend Dr. Black to anyone looking for a PCP and can count on both Amber and him to take the best care of me while I'm in the office (and when I have questions and such outside of the office). They are absolutely wonderful. 🙂
Dec 2017
Continually amazed at how lucky I am to be dr blacks patient! he is truly gifted!
Dec 2017
Dr. Black is a very caring person. he takes the time to do a proper exam and explains things well.
Dec 2017
Willing to listen, good at considering patient needs and suggestions.
Nov 2017
As an ex-RN, I am very picky about my medical care & the doctors that I work with in regard to my health. I truly like and respect Dr. Black!
Nov 2017
Very good attitude, and knowledgeable.
Nov 2017
Curtis Black is very personable and listens carefully. Though I understand there are limitations and time constraints to office visits, he makes it feel as though he will take all the time necessary.
Nov 2017
Dr. Black is a caring and knowledgeable provider and I would recommend anybody needing medical assistance to see Dr. Black.
Nov 2017
Dr. Black listened and followed up on some issues I shared.
Nov 2017
The appointment was for a Welcome to Medicare visit. Dr. Black went with where my symptoms and questions led him, regardless of whether it was under the
Welcome to Medicare visit protocol, demonstrating his patient-centered approach which I treasure.
Oct 2017
Every doctor I have been treated by over the years have been excellent, helpful and respectful, Dr. Black seems as capable as the prior ones.
Oct 2017
It was a 'get established' appointment, so this was just the first time I had seen him. He did very well, though did not ask about a few of the things on my sheet I would have expected. But none were pressing.
Oct 2017
I've been going to Philomath Clinic for years and as far as in concerned their the best. Dr. Black is an awesome dr. The staff is outstanding.
Oct 2017
Curtis is very attentive and cordial.
Oct 2017
I felt the dr. was listening & caring. All personnel are pleasant & helpful.
Oct 2017
Dr. Black is an OUTSTANDING primary care physician. I changed from another doctor to Dr. Black for that reason.
Oct 2017
Dr. Black is GOOD. He is compassionate.
Oct 2017
Really like Dr. Black, even though he's not my PCP. He's got a great manner and took the time to explain in depth to me what a heart murmur actually is, why it happens, and the risks. I've had it all my life, the first time a doc actually explained what it is. Thank you.
Oct 2017
Curtis Black is exactly the doctor I have been looking for. He listens well, asks important questions is intuitive, and on top it. This obvious intelligence and respect given to the patient is delightful!
Oct 2017
Dr. Black is wonderful with my mother with advanced Alzheimers.
Oct 2017
Dr Black and his staff are attentive and professional, and I am very satisfied with my care.
Oct 2017
Love this doc.
Oct 2017
Top Notch, professional care.
Sep 2017
Dr. Black got me in right away, I barely had time to fill out the paperwork given to me by the front desk. He made me feel more important as a patient than I have ever experienced before. At no point during my visit was I alone, either with Dr. Black or with his assistant. I felt I had his full attention and concern.
Sep 2017
I really appreciate Philomath Family Medicine. They are receptive when I call for an appointment. Very rarely are they behind schedule and everyone at the practice treats us with respect and dignity.
Sep 2017
I felt very comfortable with Dr. Black.
Sep 2017
It is so comforting to visit with Dr. Black. He and I seem to have so much in common. He makes every visit feel like old friends reuniting!
Sep 2017
Dr. Black was very personable and friendly, but also very knowledgeable and professional. I felt very confident that I was receiving excellent quality healthcare.
Sep 2017
Dr. Black is an excellent doctor. We really appreciate his willingness to spend time to answer our questions and does not make us feel like we're just being taking up his time. He's very thorough and takes our health seriously. We're very glad for his input and that we can call with our questions or if necessary, get an appointment.
Sep 2017
Dr. Black is engaged, knowledgeable, and affable.
Sep 2017
I love going to see Dr. Black – he is always positive and engaged. He treats me with respect and acts interested in me.
Sep 2017
My visit was a good experience in that I was fully informed of all my options and given good advice.
Sep 2017
My visit with Dr. Black was exceptional, I was very happy with my appointment.
Sep 2017
I have been seeing Dr Black for weight loss and for asthma. He is pleasant, amusing and has helped me stay on track. I am very pleased.
Aug 2017
Dr Black seemed thoughtful and caring. He had a scribe with him, which I thought was strange, but he and the scribe both worked to alleviate my anxiety about it.
Aug 2017
Dr. Black always listens and helps during a visit. He never acts like he is impatient to move on to the next appointment.
Aug 2017
Dr. Black was a friendly professional.
Aug 2017
I have seen a lot of different drs. over the yrs., and Dr. Black is one of the best ever.
Aug 2017
Dr. Black is a delight. He's direct, clear, very informative, cheerful, and altogether the best PCP I've encountered.
Aug 2017
Dr. Black is always courteous, concerned and helpful. He is knowledgeable and has been extremely helpful with any of my health concerns. I have been pleased to refer several friends to him for their health care.
Jul 2017
Dr Black is excellent in every way. I recommend him highly!
Jul 2017
Dr. Black was excellent; caring and understanding, and personable.
Jul 2017
Very positive. I had several specific questions regarding my health care and Dr. Black was able to address all of them.
Jul 2017
Dr. Black overall is a good person & very calming.
Jul 2017
Corvallis Clinic Physicians are always helpful and Dr. Black is an excellent choice for a Physician and I have recommended him to friends and coworkers.
Jul 2017
It was recommended that I see Dr. Black during my search for a new medical home and general healthcare provider. I'm very glad my search brought me to his office! He listened to every request I had and really cared about what I was saying. I left my appointment feeling like I had all my questions answered and hopeful for my health. I would definitely recommend him to my friends, as long as he still has time for an appointment with me LOL!
Jul 2017
Dr. Black was so compassionate and helpful. I would recommend him to everyone!
Jul 2017
Dr Black is awesome.
Jun 2017
It is always a good experience, Dr. Black is wonderful.
Jun 2017
I trust Dr. Black with both my spouse's and my medical needs. He provides information, the good and the not-so-good, with equal and appropriate emphasis. Good Doc; good friend.
Jun 2017
I am a fairly new pt of Dr. Black. I selected him as my primary Dr after I had a meeting w/him when my previous Dr was not available.
Jun 2017
Dr. Black seems to enjoy his job & is doing a good job.
Jun 2017
I appreciate the way Dr. Black has in developing a friendly, yet highly professional, rapport with his clients.
Jun 2017
We were new patients of the Corvallis Clinic in Philomath. We found the staff and Dr. Black very friendly and helpful during our first-time visit.
Jun 2017
I appreciate Dr. Black so much. I moved across the country last year and was not looking forward to finding a new physician. He has met all of my family's needs.
Jun 2017
I am very pleased w/Dr. Black and Corvallis Clinic.
May 2017
Dr. Black is an exemplary person.
May 2017
Thumbs up for Dr. Black
May 2017
Dr. Black is one of the best providers I have experienced. He clearly both personally and professionally makes appointments I have worthwhile and fulfilling.
May 2017
I have been struggling with sinus issues, allergies and asthma since I moved here about 10 months ago and no provider has sat and listened to my concerns or questions. Dr. Black was so refreshing and went through all of my past blood work with me, listened attentively and explained a route forward, and ensured me that if what he suggested didn't work, he'd find a different option.
May 2017
Dr. Black is by far the best Dr. I have ever been to.
May 2017
I've never had a doctor that was so helpful and kind. I highly recommend Dr. Black. He is easy to talk to and he really cares about my health
Mar 2017
Dr. Black took the time to listen and respond to my questions and physical complaints.
Jan 2017
Dr. Black was informed, caring and a good listener. I appreciated that he took time to have a conversation about issues I was interested in having addressed, and offered useful advice and appropriate referrals.
Jan 2017
Excellent care provider and I enjoy his sense of humor.
Jan 2017
Dr. Black is great. He quickly scheduled a CT within 2 hours of seeing him to confirm his thoughts on my problems.
Jan 2017
Dr Black is an excellent clinician and displays a significant empathy toward me as his patient. He takes my concerns seriously and makes certain I understand what he is saying. He is pro-active and concerned about my well-being.
Jan 2017
Dr. Black is great – very personable, professional, good sense of humor, related to my child well.
Dec 2016
Dr. Black is an excellent doctor. I love how he puts me at ease. Easy to talk with and he genuinely cares. His assistant, Amber, is also very good! My experience with them is always very positive and I feel fortunate to have found them.
Dec 2016
I really like Dr. Black. He does not hurry and listens to what I need to say.
Nov 2016
Dr. Black is truly amazing. Dr. Black listened to me and figured out what was wrong in a matter of minutes and took steps to give me my life back.
Nov 2016
The best dr. I have ever had.
Nov 2016
Provider was excellent.
Nov 2016
Love Dr. Black!!
Oct 2016
Dr. Black was great and his personal follow though has been great as well as his assistant.
Aug 2016
Dr. Black is extremely knowledgeable and helpful regarding my condition which requires ongoing medication and treatment. He also has an excellent "bedside manner" and projects a very positive attitude. I appreciate that he is my doctor. He never talks down to me. I like him a lot.
Jul 2016
One cannot ask for any better care than provided to me by Dr. Black.
Jun 2016
Dr. Black and his assistant Amber, are courteous, familiar, and knowledgeable about my health records.
May 2016
Dr Black is a very good doctor. I am very happy with every experience I've had at the office.
May 2016
Dr. Black seems really good. I thought it might be difficult with someone new, but Dr. Black put me at ease.
May 2016
Great dr. – assistants & office workers.
May 2016
I like Dr. Black very much.
May 2016
Dr. Black was phenomenal. I was very uncomfortable sharing my concerns, particularly with a new physician, but Dr. Black was caring, kind, and funny, and respected my expertise. He put me at ease and was very patient with me. I am so grateful for his help and will absolutely continue seeing Dr. Black!
May 2016
Very impressed with Dr. Black. This was first visit to this clinic.
May 2016
I really liked Dr Black.
Apr 2016
I thought service, the doctor and experience was great.
Apr 2016
Dr. Black listens carefully & clearly LIKES caring for his patients.
Mar 2016
Dr Black is so very personable
Feb 2016
I find Dr. Black compassionate and thoughtful.
Feb 2016
I cannot say enough about the amazing Dr. Black! He is hands down the most compassionate & empathetic doctor our family has ever had! He is wonderful, takes time w/his patients & LISTENS! I tell him I wish he could be our family counselor as well! He sees the whole patient – not just the illness.
Feb 2016
The most amazing and fantastic doctor EVER!
Jan 2016
I switched who I had as my primary to Dr Black & this was my first experience of meeting & getting to know him. He made the entire visit very comfortable & easy. I am extremely happy about the switch of choosing him as my primary. He had been HIGHLY recommended from family & friends about his "bedside manner". He deserves kudo's !!!
Jan 2016
I am very satisfied with Dr. Black and am planning to continue with him as my physician of choice.
Jan 2016
I feel I've found my doctor for life! Very happy I listened to my wife and went to Dr. Black!
Click on the appropriate link below to enter your provider's telemedicine waiting room for your scheduled appointment.