"I try and think of my patients as family, and I hope my patients think of me as family."
Dr. Barrett sees all ages and provides a variety of care and treatments in the tradition of a family physician and has a special interest in dermatology.
Language(s) - English
Growing up with a nurse mother and a physician step-father – along with a love of biology – partly guided Dr. Barrett's path into medicine. "I also enjoy helping people," he said."That's the answer I gave when I was asked why I wanted to be a doctor. It's the same now."
He prides himself on being friendly and accommodating. "I enjoy my interactions with patients and the relationship I have with them. That's what makes my job satisfying. If it were any other way, I don't think I would enjoy it."
A native Oregonian who earned his undergraduate degree from Oregon State University, Dr. Barrett and his wife have five grown children. He enjoys hiking, camping, and both road and mountain biking.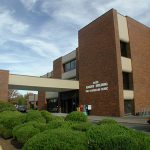 3680 NW Samaritan Drive
Corvallis, OR 97330
Map/Directions
Residency
McKay-Dee Family Practice, Ogden, UT, 1996
Education
Doctor of Medicine, Oregon Health and Science University, Portland, OR, 1993; Bachelor of Science, Oregon State University, Corvallis, 1988
Experience
The Corvallis Clinic, 2001-Present; River Road Medical, Eugene, OR, 1998-2001; Oregon Medical Group, Eugene, OR, 1996-1998
Certification
American Board of Family Medicine
•D5881C00004 – A Long-Term Outcomes Study to Assess STatin Residual Risk Reduction with EpaNova in HiGh Cardiovascular Risk Patients with Hypertriglyceridemia (STRENGTH). Dec. 2014
•A One-year Placebo-Controlled Study Evaluating the Efficacy and Safety of the House Dust Mite Sublingual Tablet (SCH 900237/MK 8237) in Children and Adult Subjects With House Dust Mite-Induced Allergic Rhinoconjunctivitis With or Without Asthma. March 2013
•A Multicenter, Double-Blind, Randomized, Placebo-Controlled, Parallel-Group Study Evaluating the Efficacy and Safety of Grass (Phleum pratense) Sublingual Tablet (SCH 697243) in Subjects Between 5 and 65 Years of Age, With a History of Grass Pollen-Induced Rhinoconjunctivitis, With or Without Asthma. July 2011
•A Double-Blind, Randomized, Parallel, Placebo-Controlled, Multicenter Study Evaluating the Effect of Treatment with Topically Administered Oxybutynin Gel in Patients with Urinary Frequency, and Urge and Mixed Urinary Incontinence with a Predominance of Urge Incontinence Episodes. April 2009
•Safety and Efficacy of Exenatide in Patients with Type 2 Diabetes Using a Thiazolidinedione or a Thiazolidinedione and Metformin. Eli Lilly, Sept. 2008
•A Randomized, multi-center, double-blind, parallel-group study of acetaminophen or fluvastin compared to placebo on transient Post-Dose Symptoms (PDS) following an intravenous infusion of a single dose of zoledronic acid, 5 mg, in post-menopausal women with low bone mass. Protocol CZOL446HUS136; Novartis Pharmaceuticals. June 2007
•A Randomized, Double-blind, Parallel-group, Multi-center Study to Compare Clinical Health Outcomes of Telithromycin versus Azithromycin in Outpatients with Community-Acquired Lower Respiratory Tract Infections. Protocol HMR3647A4019; Aventis Pharmaceuticals, Project Director, Manish Patel, MD. December 2005
•Clinical Investigator Training, The Corvallis Clinic, P.C., Corvallis, OR. December 2005
•Sub Investigator on multiple clinical research projects with River Road Medical Group, Eugene, OR. 1998 – 2001
Patient Ratings
The Patient Rating score is an average of all responses to care provider related questions on the Patient Satisfaction Survey.
About Survey Responses are measured on a scale of 1 to 5 with 5 being the best score.
---
Comments From Patients
Sep 2018
Dr. Barrett seems really genuine and sincere. Very easy to talk too, and he is really helping me with my issues.
Sep 2018
He is an excellent caring doctor who has really helped during this difficult time as I wait for a heart transplant
Sep 2018
Dr. Barrett got me in within 2 days for an after-work appointment. He took the time to listen to my concerns and was thoughtful. I like his "organic" approach, to not over treat or order a lot of tests until needed.
Sep 2018
I always enjoy my annual visits with Dr. Barrett and Jan, his assistant. They are like old friends and we get along well. I have no complaints.
Sep 2018
Dr. Barrett has good communication skills and makes a point to makes eye contact during much of the visit. He is courteous, reasonable, and forthright in our visits, which I believe is vital to good patient care.
Mar 2018
Dr. Barrett and staff are very friendly and knowledgeable, seem to be very diligent about keeping up on the latest data and findings. Very satisfying visit, all questions answered.
Mar 2018
Dr. Barrett is amazing, he always takes the time to listen to my concerns and validates them. He takes the time to explain things to me and is open and honest. He does not sugar coat things which I like. He is an amazing doctor and I feel confident in the care I receive from him
Mar 2018
I've always appreciated his concern for my well being, he's seen me at my lowest in the past few yrs. His advice has always been encouraging.following his advice has made me much healthier today. THANK YOU!
Mar 2018
This was my first time visiting this care provider and the overall experience was excellent. I've never felt more comfortable and respected in a clinic.
Mar 2018
Dr. Barrett is a good listener and answers all your questions. Best doctor I have had
Jan 2018
I have looked for a very long time for a doctor that listened to me and supported good health based on good nutrition, exercise and having a healthy lifestyle that promoted good overall health. I have most definitely found that in Dr. Barrett. I am more than excited and pleased to have him as my doctor.
Jan 2018
Dr. Barrett has a good sense of humor and at time witty. He makes visiting with him a pleasure. That is one of the main reasons I visited him.
Jan 2018
Dr. Barrett is a great physician. I'm very glad I found him.
Jan 2018
I've never felt that Dr. Barrett listens to me or takes my concerns seriously.
Jan 2018
I understand that death awaits us all but I think Dr. Barret is just the man, and Corvallis Clinic is just the place, to help me delay that acquaintance
Jan 2018
I was given exceptional care. Professional, courteous and timely.
Dec 2017
I have a great appreciation for the care that Dr. Barrett has provided me for some 15 years or so.
Dec 2017
Dr. Barrett is a very good and caring doctor.
Dec 2017
Outstanding doctor, always gives me good advice and listens to my concerns
Nov 2017
Always a pleasure to see Dr. Barrett. He always listens very attentively and explains everything so thoroughly to me. I always leave feeling very good about my visit. Also, his assistant Jan is wonderful. Thank you!
Nov 2017
It was a great visit. Dr. B. and I talked about my health and how to improve certain things. He is kind, funny, and understanding. I hesitate to say I "enjoy" coming to the doctor, but I really feel taken care of when I do go there.
Nov 2017
Dr. Barrett is a great doctor. He is very practical, easy to understand, very knowledgeable, gives excellent advice on how to stay well, and gives good diagnoses. His nurse Jan is equally conscientious and helpful.
Nov 2017
Dr. Barrett spent enough time to talk in detail about my health concerns and come up with plans to address my concerns. I greatly appreciate his ability to listen and provide easy to understand answers related to my health and possible ways to improve aspects of my health.
Nov 2017
The provider basically said that I'm fine, and did not provide me with any focused guidance on further improving my health.
Oct 2017
Dr. Barrett has always been helpful & concerned about my health. I can relate easily to him. I am well taken care of.
Oct 2017
Dr. Barrett and his staff are very attentive and friendly. Every visit I've had I haven't had to wait long and they are very willing to listen and answer any questions or concerns. I feel very confident coming to this office for my health care.
Oct 2017
Dr Barrett has always been knowledgeable of my problems and appropriately diagnosed my symptoms.
Sep 2017
I've been a patient of Dr. Barrett and the Clinic for years…the doctor and staff are ALWAYS considerate of me as a patient and have helped me understand and work through whatever physical problems existed.
Sep 2017
Dr. Barrett is an excellent physician.
Sep 2017
I like my doctor; he's a good doctor and a good human being.
Sep 2017
I always enjoy visiting with Dr. Barrett and his assistant, Jan, during my annual physical exam. They are like old friends to me. I highly recommend them both for their care and quality of service.
Sep 2017
Dr. Barrett is an excellent provider.
Aug 2017
Dr. Barrett was very supportive and kind. He balances information and advice with practical strategies and kindness.
Aug 2017
I am so impressed with Dr. Barrett and the care that I receive. He is always on time, I feel that he gives me the time that I need and is a very good listener. He clearly knows his profession!
Aug 2017
I am not a big fan of going to the doctor's office in general, but I am glad I have Dr. Barrett to call when I need something. He's is excellent at making me feel comfortable talking about my health and has my full conferenced in dealing with my health concerns.
Jul 2017
Dr. Barrett has been our physician for our whole family for many years. He understands and knows what we need.
Jul 2017
I am encouraged by Dr. Barrett to live healthy and am confident in his abilities. I appreciate his efforts.
Jun 2017
Dr. Barrett was great at explaining what was going on with my pain and how to treat it, giving me reassurance about my recovery. I like that he didn't recommend further testing or procedures, but kept it simple.
Jun 2017
Dr Barrett understands me as a person He knows which advice I will follow and which I won't since I am stubborn about my sports playing and athletic endeavors.
Jun 2017
Doctor Barrett never acted rushed. He treated me with total care and concern, and respect. I felt very comfortable with explaining my issues. He really cares.
May 2017
Dr. Barrett is an asset to your organization. He is how Doctors should be. Kind, compassionate, great sense of humor and an all around nice guy.
May 2017
Dr. Barrett is knowledgeable, but I do not feel he is truly listening to me. He starts entering information on the computer or my file within 20 seconds of me describing the reason for my visit. I understand he is trying to be efficient, but it gives the sense that he is not listening. Also, I think he is overly reluctant to recommend more care above and beyond ibuprofen, rest, and a pamphlet.
May 2017
I have always liked Dr. Barrett.
May 2017
I have been seeing Dr. Barrett for many years and I will never go anywhere else. I love his conservative non-medicated approach to any treatment I need.
May 2017
I really think he's a great doctor, however, I felt very poo-pooed regarding my problem. It moved to how I'm overweight and needed to address that.
May 2017
Dr. Barrett and I have a very good working relationship.
Mar 2017
My cardiologist did not take the time to explain the rehab in a way that made sense. Dr. Barrett took the time to help me understand what was needed.
Mar 2017
I have full confidence in Dr. Barrett. I have a trusting relationship with him and feel he listens carefully and thoughtfully. He's kind, compassionate and also has a good sense of humor. I'm grateful I found him in Corvallis and am glad he is my doctor.
Feb 2017
I appreciated the time Dr. Barrett spent with me. He never seemed anxious to leave to get to his next appointment. He answered my numerous questions with confidence. I left feeling that I was following the right course of action for my well being.
Feb 2017
My encounters with Dr. Barrett & his assistant, Jan are always very professional, courteous and totally effective. No concerns whatsoever.
Feb 2017
Dr. Barrett is great. He takes good care of me and listens to my concerns attentively. I trust him to help me make the right decisions for my health.
Jan 2017
Seeing Dr. Barrett and Jan is always a fabulous experience. They are the very best. I consider myself lucky to have known both of them.
Jan 2017
I really enjoy meeting with Dr. Barrett. He takes a lot of time to talk about preventative health which is important. I respect his advice and have been able to take some of it to make some real changes in my life. I'm looking forward to see him for my next visit.
Jan 2017
Dr. Barrett understands me and my concerns and addresses them accordingly. I have full confidence in his opinions and advice. He takes appropriate time with me, and treats me with respect. He talks to me without talking down to me. he is an excellent provider.
Jan 2017
Dr. Barrett is the best. In my experiences over the years of seeing doctors, he is the very best. He truly cares about you as a human being. He invests in my health and wellness.
Jan 2017
Dr. Barrett spends a lot of time to communicate with me important aspects of my health. I get the sense that he cares about me.
Nov 2016
Dr. Barrett and his staff show complete respect and professionalism each time I visit his office.
Nov 2016
Dr. Barrett is a friendly, common sense doctor. I have not really "tested" him because I haven't had many medical issues, and I appreciate that he is reassuring when there are issues, and doesn't order excessive tests.
Nov 2016
Dr. Barrett spent an exceptional amount of time during this visit going over the implications of my current health concern. I did feel bad for backing up his schedule, as I know what it is like to be on the waiting side, but really appreciated the time he took to hear my concerns, answer questions and review test results and treatment history.
Nov 2016
Dr. Barrett is a wonderful doctor, he was recommended to me by my daughter when I moved here and I would recommend him to anyone.
Oct 2016
An excellent care provider – due to area concern left care, but have returned & are VERY happy to be back.
Oct 2016
Everyone was kind & courteous!
Oct 2016
I appreciate that this provider really listened and not only made an effort to understand my concern, but seemed to grasp it and what I needed to remedy it. That has not always been the case, so this provider will be my primary physician now.
Sep 2016
Dr. Barrett and his staff are exceptional. Both times I've come in for an appointment, I was brought back at exactly my appointment time or a few minutes before. Dr. Barrett was ready to see me as soon as the nurse had finished with the initial exam. The care from his practice is excellent. I'd recommend it to anyone.
Sep 2016
Really liked the doctor. Easy to visit with.
Sep 2016
Dr. Barrett and his assistant Jan, are excellent care providers – not only medically up-to-date, but compassionate and understanding, as well.
Aug 2016
I have never had a problem with this doctor or the nurse.
Aug 2016
Dr. Barrett is amazing. We love him dearly. Jan his assistant – we love her even more. What a great group of folks! That's the reason we have been seeing Dr. Barrett and Jan for the past 13 years!
Jul 2016
I am very pleased with this caregiver, this was my first visit both he and his nurse made me feel very at ease.
Jun 2016
first appt, basically a meet and greet, and it went really well! so much better than the last place. exponentially better service and empathy 🙂
May 2016
Always a good experience when I see Dr. Barrett.Doctor and staff always on time and pleasant.
May 2016
I have always been completely satisfied with Dr. Barrett.
Apr 2016
Dr. Barrett is AWESOME!
Apr 2016
Absolutely loved my experience with Dr. Barrett.
Apr 2016
Dr. Barrett has always been great!
Apr 2016
Dr. Barrett is very informative and non-judgmental. He gave me good information
Apr 2016
This was my first visit with new provider. He listened respectfully and addressed all my concerns.
Apr 2016
Doctor gives good practical advice on health maintenance.
Mar 2016
Dr Barrett is an excellent physician
Feb 2016
I had gone to this doctor initially & decided to move my family to Dr. Barrett.
Feb 2016
Dr. B always takes the time to explain everything. Great listener. Truly cares about his patients.
Feb 2016
Dr. Barrett is the best. We love him as well as nurse Jan. We could not have asked for a better duo. They truly care about us as people first then patients.
Corvallis Clinic is very lucky to have such a caring doctor as Dr. Barrett.. and so are we!
Jan 2016
Dr. Barrett is the BEST! None better ANYWHERE!
Jan 2016
I would give Dr Barrett and nurse Jan both an A+
Jan 2016
Dr Barrett talks a lot about preventative health.
Jan 2016
This was the first time with the provider but I was very happy with him and the staff.
Click on the appropriate link below to enter your provider's telemedicine waiting room for your scheduled appointment.
Daniel P. Barrett, M.D. Video