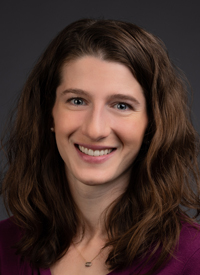 Language(s) - English
Ms. Antonishen received clinical training at Sacred Heart Medical Center at RiverBend in Springfield. During her acute care internship at RiverBend, she treated patients in the neurological and surgical units, as well as vestibular rehabilitation patients. She also received training in treating neurological and orthopedic injuries at Elks Rehabilitation Hospital in Nampa, ID, and San Luis Sports Therapy in Paso Robles, CA.
She competed in distance running for the U.W. Track and Field team, and is a native of Eugene, where she graduated from Marist High School.
Education
Doctor of Physical Therapy, University of Puget Sound, Tacoma, WA, 2012; BS in psychology, University of Washington, Seattle, 2009
Certification
Licensed Physical Therapist; LSVT BIG (Parkinson's therapy); Certificate of Competency in Vestibular Rehabilitation (CCVR)
Click on the appropriate link below to enter your provider's telemedicine waiting room for your scheduled appointment.
Doxy.me Telemedicine Waiting Room