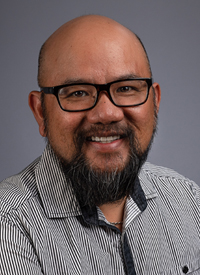 "In orthopedics, you help folks return to activities they treasure the most."
Mr. Navarro first assists for such surgeries as total joint replacement, shoulder and knee arthroscopy, and fracture repair. He also provides surgical follow-ups, fracture management and joint injections, orders and interprets diagnostic tests, and prescribes medications and therapy.
Language(s) - English
With a teaching background, John Navarro's approach to care is education-focused. He says a major focus of his is explaining what is going on in terms the patients can understand in order to accomplish their goals.
"Whether it is walks with their loved ones, playing with the grandkids, returning to work, or taking care of their yard, orthopedics is about returning (patients) to their life."
A musician/songwriter, Mr. Navarro lives on a small homestead with his wife and children.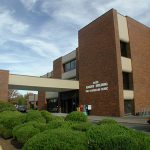 3680 NW Samaritan Drive
Corvallis, OR 97330
Map/Directions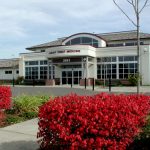 1705 Waverly Drive SE
Albany, OR 97322
Map/Directions
Education
Masters of Science in Physician Assistant Studies, Touro University, Vallejo, Calif., 2006; Masters of Public Health, Touro University, 2006; Bachelor of Arts in Biological Sciences, University of California, Davis, 1992
Certification
National Commission on Certification of Physician Assistants
Patient Ratings
The Patient Rating score is an average of all responses to care provider related questions on the Patient Satisfaction Survey.
About Survey Responses are measured on a scale of 1 to 5 with 5 being the best score.
---
Comments From Patients
Feb 2018
This provider is kind, attentive and truly interested in helping his patient.
Jan 2018
John Navarro was thorough, informative and personable. He answered all questions, looked at me when he spoke and provided direction and what to expect for the near future.
Jan 2018
John N. listened to my concerns, treated me with respect and made me feel comfortable. More like a friend that cares and has my well being as his utmost concern.
Jan 2018
I have received outstanding care from John Navarro. I am continually impressed with the care, respect and overall knowledge I see from John. I am always treated perfectly and I only have glowing things to say about everyone I meet every time I have an appointment.
Jan 2018
John Navarro is the sweetest man on earth! Who knew that getting shots in your knees would be so much fun?!
Jan 2018
Doctor by his questions, interactions makes you feel most important at that time – He should be cloned.
Jan 2018
I saw John Navarro for Cortisone shots. John gives a great shot and is always friendly & helpful.
Nov 2017
Mr. Navarro and staff have always been very caring and thorough. It's like coming to see an old friend.
Nov 2017
John Navarro is an excellent dr. and a great person
Nov 2017
I thought that John listened to my questions and prescribed follow up for most of them.
Nov 2017
John Navarro is always so kind and cheerful – I appreciate it!
Nov 2017
John Navarro is respectful and helpful. He will answer questions & not act like he is in a big hurry in dealing with you – sometimes, it is obvious that he needs to take some additional time reviewing patient records.
Oct 2017
John Navarro & Dr. Stanley are exceptional people/Drs. they treat you like a real person & not time block on their schedule.
Oct 2017
John Navarro was a great listener. I very much appreciated it.
Sep 2017
This provider restores my faith that there are a few good guys practicing medicine for the right reasons.
Sep 2017
Dr. Navarro is one of the best providers the Clinic has. He is attentive and ALWAYS explains everything to me. The level of care that I receive from him is exemplary. I can't tell you how much I appreciate his care.
Sep 2017
John Navarro is always kind, listens, suggests possible ways to improve my health. He is very personable. I always enjoy my appts with him. John is an excellent representative of the Clinic.
Sep 2017
Very helpful and personable; included my opinion and comments in the care decisions; provided education too.
Sep 2017
I love John Navarro! He is always upbeat and cares deeply.
Sep 2017
I was and am very pleased with John Narvarro. He has all the qualities and the kind of personality that you always want to find in any medical person. He is caring, concerned, helpful, asking my thoughts, offering his suggestions and always letting me know I can contact his office if I need to ask his opinion on something relative to my current medical issue.
Sep 2017
Dr. Navarro may be the best medical attention I have ever had.
Sep 2017
Dr. Navarro,was very informative, friendly and easy to talk to. He is a great guy.
Sep 2017
He LISTENED, ASKED QUESTIONS, cared, explained – HE is awesome!
Aug 2017
John was competent. compassionate, and endowed with a gentle sense of humor. He was comforting, and I left feeling at once much better.
Aug 2017
Dr Navarro, excellent communicator & personable
Aug 2017
John was well prepared and knowledgeable in his responses to my questions and recovery.
Aug 2017
John is a very personable guy. He seems to really care about my problem and seems willing to work at solving it.
Aug 2017
John Navarro is very knowledgeable, personable & respectful. He explains things very well and takes time to do this.
Jul 2017
This provider took enough time to listen to my concerns and put together an aggressive plan that gave me confidence to that this plan was the right way to proceed.
Jul 2017
I have great respect for John – he has always left me highly satisfied.
Jul 2017
John Navarro is a wonderful provider. He is bright, friendly, knowledgeable & has excellent communication/people skills. He helped make our teen feel at ease.
Jul 2017
John was really helpful & nice.
Jul 2017
Navarro is down to earth, relatable, felt genuine concern and explained things sooo well!
May 2017
John Navvaro is a thoughtful, considerate, man. He has guided me in a direction to be able to work on my shoulder problem, which seems to be getting much better through exercise workouts, etc.
May 2017
John Navarro is the most skilled provider at giving steroid injections into my knee. He does it with NO pain. In the past, the procedure was so painful at other providers' offices that I would cry. He is an amazing PA, and a very caring person. Dr. Stanley is the most caring surgeon I've ever had, and I've had MANY of them. This healthcare team is outstanding
May 2017
John Navarro is an excellent care provider. he listened to every concern I have had and had many helpful suggestions!
Mar 2017
John Navarro is an exceptional care provider, a real joy to know him.
Feb 2017
Enjoyed the visit had some laughs.
Feb 2017
Easy to understand him.
Feb 2017
John Navarro is exceptional! His knowledge & explanations of my shoulder were amazing.
Jan 2017
Knowledgeable and confident.
Dec 2016
John Navarro is an incredible PA-C. He is knowledgeable, concerned, direct, explains things well, answered my questions and addressed my concerns. TOP NOTCH professional.
Dec 2016
Dr. Navarro has the kindest mannerisms. He showed great concern and treated my injury like there was no one else but me with an injury.
Nov 2016
John Navarro is a king, caring, knowledgeable doctor! He is excellent.
Oct 2016
Dr Stanley and John Navarro are the best!
Aug 2016
John Navarro is kind, gentle, caring and easy to talk to. He listens & makes sure we both understand – Great man!
Jun 2016
I think John Navarro is a very caring PA and has a very good knowledge of my situation.
Jun 2016
NAVARRO & FEDERICK ARE SOME OF THE VERY BEST MEDICAL HELP I'VE EVER RECEIVED
May 2016
Dr. Navarro was very good to explain my X-rays, demonstrate exercises, and answer any questions.
Mar 2016
I like the guy, good repore!
Jan 2016
John is wonderful! Professional, listens well, responds with clear information and plan of care. Super!
Click on the appropriate link below to enter your provider's telemedicine waiting room for your scheduled appointment.
Doxy.me Telemedicine Waiting Room