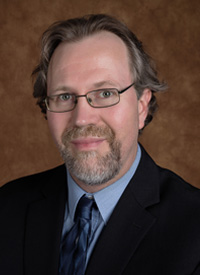 "I fulfill my belief in helping others through a career in medicine."
Dr. Evans specializes in knee and hip joint replacement, knee and shoulder arthroscopy, minor hand surgery (including carpal tunnel release and trigger finger release), ACL reconstruction, and fracture management.
Language(s) - English
Volunteering in an emergency room as an undergraduate spurred Dr. Jonathan Evans into medicine and orthopedic surgery. "I became very interested in treating patients with musculoskeletal injuries."
He believes bringing the patient into the treatment process is essential to achieve optimal outcomes.  "I would like to think patients would describe me as a person who is motivated and compassionate, dedicated to serving the community, and constantly willing to learn and better myself."
Dr. Evans enjoys mountain biking, hiking, fishing, and spending time with his wife.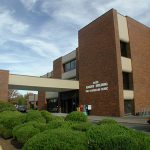 3680 NW Samaritan Drive
Corvallis, OR 97330
Map/Directions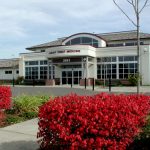 1705 Waverly Drive SE
Albany, OR 97322
Map/Directions
Residency
Henry Ford Bi-county Hospital, Warren, MI
Education
D.O., Chicago College of Osteopathic Medicine/Midwestern University - 2002
Certification
American Osteopathic Board of Orthopedic Surgery
Patient Ratings
The Patient Rating score is an average of all responses to care provider related questions on the Patient Satisfaction Survey.
About Survey Responses are measured on a scale of 1 to 5 with 5 being the best score.
---
Comments From Patients
Mar 2018
Dr. Evans and his assistant have always been excellent.
Feb 2018
Dr. Evans is kind, gentle, understanding and a good listener and caring.
Feb 2018
It was excellent to talk with this provider
Jan 2018
Dr. Evans was very compassionate and seem to understand my frustration about the pain in my arm/shoulder
Jan 2018
Dr. Evans explained things well & listened carefully.
Dec 2017
I always get in on time or before and he is very welcoming and interested in me. He is the one doctor I don't mind going to at all. He is very smart, kind and respectful.
Dec 2017
The Doctor was very attentive and informative.
Dec 2017
Dr. Evans was great. He listened, was competent, and efficient.
Nov 2017
I have known Dr. Evans for several years. He knows what he is doing. My opinion, Dr. Evans is not only an excellent care provider, he is also an asset to the hospital as well as his community.
Nov 2017
Dr. Evans replaced my right knee and he was the one I wanted to see as I am having problems with my left knee. I do not want to have it replaced, he understood so he gave me my options and we are going with first step treatments, hoping this will prolong my symptoms He was very warm and friendly and made me feel at ease.
Nov 2017
Every person I had contact with was very friendly and professional. I felt I had good care in seeing Dr. Evans about an ongoing problem.
Nov 2017
This was my first time to see Dr. Evans and was very satisfied with the appointment.
Oct 2017
Dr. Evans is an excellent Dr.
Oct 2017
I feel fortunate to have Dr. Evans as my orthopedist. He has been very helpful in relieving the symptoms of my osteoarthritis of the knee (injections, suggestions for exercises, etc.). He has a very pleasant manner and a good sense of humor. I can recommend him highly.
Oct 2017
Nice handshake, listened well, explained things and completed procedure quickly and painlessly.
Sep 2017
I have always felt that my questions are answered to my satisfaction. Dr. Evans has explained the procedure, concerns, options very clear to me so that I was able to make an informed decision regarding surgery.
Sep 2017
Dr. Evans was very sweet. He never made me feel like I was a complainer or that my injuries were minor compared to what he usually deals with (and I'm sure they were). He took plenty of time with me and answered all my questions.
Sep 2017
Dr. Evans was well prepared for my apt and asked about conditions that he had treated me for years ago. He then helped me get approval for a procedure that Medicare had denied. Then he quickly diagnosed my current condition and we planned a course of treatment. I am always very satisfied with the way Dr. Evans immediately gets to the heart of the problem and provides a course of action that quickly relieves my pain.
Aug 2017
Dr. Evans & staff provided me with excellent care.
Aug 2017
Dr. Jonathan Evans is a professional, great doctor/surgeon. I have recommended to my friends.
Aug 2017
Well pleased with the service and the willingness to listen to my concern.
Aug 2017
I am very pleased with Dr. Evans professionalism and care.
Aug 2017
Dr. Evans replaced both of my knees and the results could not have turned out better.
Aug 2017
Dr. Evans is EXACTLY what I expect in a medical provider.
Jul 2017
Dr. Evans did a fine job. In fact, my results have exceeded my expectations.
Jun 2017
My visit to Dr. Evans was my first visit with him about a shoulder problem. He gave me lots of good information.
Jun 2017
The doctor knew exactly what to do.
May 2017
Excellent Dr. I am confident when I have seen him I have had the best care available.
Apr 2017
Dr. Evans is VERY good!
Mar 2017
Time spent addressing each of my questions was excellent. Explanations of my possible injury were good as well.
Mar 2017
Dr. Evans was my surgeon; I am very satisfied with the prosthetic right knee.
Jan 2017
Dr. Evans has always given me friendly and courteous care.
Dec 2016
Excellent care. Dr. Evans was recommended by a lady at my church. I am very pleased.
Dec 2016
I enjoyed my visit with Dr. Evans. We established an excellent rapport.
Nov 2016
Dr. Evans, I felt very comfortable with him, was very good.
Nov 2016
Dr. Evans was respectful, listened, explained well.
Sep 2016
Dr. Evans and his staff are very friendly and take the time to make you feel at ease.
Aug 2016
Have referred patients to Dr. Evans in past and will continue to do so
Jun 2016
I wish Dr. Evans was my primary care physician. He is really great! First-time visit.
Jun 2016
Not a "warm, fuzzy" personality, but very confident with surgery and follow-up appt.
Jun 2016
Excellent care from reception to doctor.
Mar 2016
I am completely confident in my care provider and feel he will know the care that I need.
Mar 2016
Very awesome staff. Very awesome doctor…..
Mar 2016
Dr. Evans excellent doctor very kind, patient, caring, informative.
Mar 2016
Corvallis Clinic very lucky to have Dr. Evans as doctor on staff.
Feb 2016
Not my regular ortho doc but took care of my pain & it has not returned.
Jan 2016
I saw this doctor for a one-time surgery. It was a positive experience. The recovery nurses were really nice.
Jan 2016
I look forward to appointments at this clinic & with this doctor – which is unusual for me.
Jan 2016
This provider is a dedicated highly skilled professional with better than average people skills (i.e., ability to develop rapport, etc.).
Click on the appropriate link below to enter your provider's telemedicine waiting room for your scheduled appointment.
Doxy.me Telemedicine Waiting Room