Language(s) - English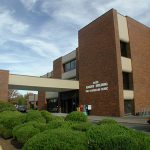 3680 NW Samaritan Drive
Corvallis, OR 97330
Map/Directions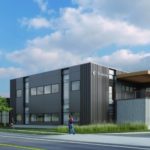 633 North Albany Road
Albany, OR 97321
Map/Directions
Education
PA program at the University of California, Davis, School of Medicine in 1999
Patient Ratings
The Patient Rating score is an average of all responses to care provider related questions on the Patient Satisfaction Survey.
About Survey Responses are measured on a scale of 1 to 5 with 5 being the best score.
---
Comments From Patients
Mar 2018
Kent Mercer has helped me to understand my condition, why its important to treat the condition and how to do this successfully. Because of his help and expertise, I am feeling much better.
Mar 2018
Kent is my sleep medicine contact, and does a yearly check on my sleep patterns and CPAP. He's a good listener, asked intelligent questions and is clearly interested in my whole medical condition. He's also a teacher at heart, and is a clear and thoughtful presenter of information.
Feb 2018
I found Kent Mercer PA to be timely, helpful and took time to answer all the questions I had about my visit. I would recommend him.
Dec 2017
This was my second appointment with Kent. He is a good listener and I never feel rushed during my appointments. Kent answers questions thoroughly.
Dec 2017
This was my first visit to this provider and I was favorably impressed with his care.
Nov 2017
I am very happy with my experience with the provider and the office. I met with Dr. Mercer as a result of a referral from my primary doctor. I left his office with a sense of relief that he is knowledgeable and will help me resolve my health concerns.
Nov 2017
I enjoy talking to Dr. Mercer. I always feel like I got good treatment.
Nov 2017
Kent Mercer is an excellent practitioner who truly understands my needs and thoroughly addresses them.
Nov 2017
Kent Mercer provided additional checking of my possible Pneumonia by checking my lungs for congestion. I was very happy with his additional concern beyond my sleep apnea checkup.
Nov 2017
I have seen Mr. Mercer for various years. He is always respectful, knowledgeable, and thorough about the examination.
Nov 2017
Dr. Mercer does good work and always helpful.
Oct 2017
I saw Kent for my annual face to face visit, as a sleep medicine specialist. He is down to earth, courteous and helpful!
Oct 2017
He always seems concerned, eager to improve my CPAP therapy if possible and thorough. All experiences with him have been positive.
Oct 2017
He was very informative and supportive. I am confident in him as a provider of medical care in his specialty area.
Sep 2017
Kent is a good listener
Sep 2017
I really like Dr. Mercer, he was very helpful and knowledgeable about my health issues
Sep 2017
The provider had reviewed my medical record before the visit, which pleased me. He knew how to use the time we had. He is a sensitive, knowledgeable and high-quality person. I'm very glad he is working with me!
Sep 2017
Kent is always helpful and explains my sleep apnea.
Aug 2017
Dr. Mercer was very gentle and soft spoken. He was knowledgeable and seemed to genuinely care about my individual situation.
Aug 2017
When I told Dr Mercer about problems I had with my CPAP, he listened respectfully and made some recommendations.
Aug 2017
I just love Dr. Mercer he's great, he explains everything so I can understand it and is always very informative.
Jul 2017
We, my spouse and I, enjoy Kent Mercer. He's great! He knows his stuff and is most helpful.
Jul 2017
Kent Mercer is great. I hope to be able to see him for all of my sleep apnea issues.
Jul 2017
Kent Mercer is outstanding
May 2017
Dr. Mercer was great.
May 2017
If he was a General Practitioner I would want him to be my Primary Care Physician.
Apr 2017
He was amazing, it makes a big difference when a provider takes time to hear the patient.
Apr 2017
Good experience with Kent and the time he spent making sure I understood what sleep apnea is and how it connects with my overall health and energy.
Mar 2017
Very personable Dr. Showed interest.
Mar 2017
Attentive, direct and appeared concerned. Utilized various methods of explanation and did not seem to focus on a computer screen instead of the person.
Feb 2017
My care provider seemed caring, his help was helpful, and I trust him.
Feb 2017
I really like Kent Mercer as a "sleep doc". He's always easy to talk to, listens to me, and answers my questions, including offering help in ways I wouldn't
have known about.
Feb 2017
The appointment was very informative. Up to date medical information.
Jan 2017
Dr. Mercer was very alert and cooperative in answering questions by me and my husband. In my opinion, he is a top notch person, caring and serious about the care he gives.
Dec 2016
Kent Mercer, PA has been a very good provider to me. He is kind and makes much effort to help…a joy to visit. I have great respect for him.
Dec 2016
I have been working with Kent Mercer since my sleep apnea was first discovered. He is a man I feel I can trust and he knows my history. He listens carefully to any questions or concerns and fixes problems. I feel that I have been in good hands with Dr. Mercer.
Dec 2016
This is a very kind, knowledgeable and helpful provider.
Nov 2016
He is the best – He listened – Pays attention!
Oct 2016
Kent Mercer and Nicole are both awesome!!
Oct 2016
Kent and his staff are extremely professional and helpful. He articulates information in a way that I can understand easily. He gets to the point and doesn't waste time. He is a true professional.
Oct 2016
Kent Mercer ROCKS!
Sep 2016
Kent Mercer is a committed health care provider. I respect him and the advice he gives.
Sep 2016
Good experience – very nice. Informative doctor.
Aug 2016
Convenient, friendly and informed I have sent family and friends to see Dr Mercer
Aug 2016
I would have to say that Kent Mercer is one of the most compassionate and understanding medical professionals I have ever met with. I have specific, often unmet medical needs and he addressed them with a depth of understanding and dignity that is truly unparalleled. It's a real pleasure knowing Kent Mercer is part of my medical team.
Aug 2016
Friendly, introduced himself with a smile and a handshake. through the conversation, he obviously had a broad knowledge base and communicated it well.
Jul 2016
Actually got in to see Kent about 25 minutes early! Great guy, figured out my problem in 5 minutes!
Jul 2016
I had a great experience. The office staff was very helpful and friendly. Kent Mercer is considerate, knowledgeable as well as easy to communicate with. I felt he really listened to me and answered any questions I had.
Jul 2016
I was very pleased with my appointment with Kent Mercer. He answered any and all questions about my treatment and any test results. He listened well and communicated very effectively. He showed real caring for my wellbeing and I would highly recommend him to other patients.
Jul 2016
You can talk about any concern or medical issue with Kent. Easy to talk to.
Jul 2016
You never feel rushed with Kent.
Jul 2016
Kent Mercer is great, very kind, helpful and understanding
Jun 2016
During my visit, I was treated with courtesy and respect by everyone. Concerns were addressed in a way I understood but without sounding like I was being talked down to. I felt comfortable in coming to and talking with this provider regarding my health concerns.
Jun 2016
Understood what I was saying in regard to my health concerns. Addressed them, offered explanation/insight into problems, and offered solutions.
Feb 2016
I know people who also see Kent Mercer, and their comments are always positive. He does a fine job.
Feb 2016
I enjoy the visits. He always offers some information that helps me.
Jan 2016
He was able to address all my questions and concerns!
Click on the appropriate link below to enter your provider's telemedicine waiting room for your scheduled appointment.