"Improving people's quality of life is what makes my job rewarding"
Dr. Rosales endeavors to prevent disease by encouraging healthy living and to help patients age comfortably and gracefully. To that end, she keeps up on the emerging research on the human microbiome. Earning a Master of Science in Human Genetics concurrently with a Doctor of Medicine, she believes patients should understand the interaction between lifestyle and genetics as health factors. She also says the growth of both scientific research and commercial products in this area make the provider's understanding of it particularly relevant.
Language(s) - English, Spanish
Dr. Maritza Rosales pursued medicine because she wanted a career "with a strong sense of purpose," one that included a lifetime of learning. "I wanted a job that mattered, and I got one," she says of being a family physician. "I'm grateful for that."
Dr. Rosales chose family medicine due to its emphasis on relationships with both individuals and families. "I often tell patients that I am just a consultant; I give them my best advice, and then it is up to them to decide what to do with it." She says her patients can expect her to rely heavily on science and evidence to guide her recommendations, but also to be open to alternative and complementary approaches.
"Patients can expect me to advocate lifestyle changes over pills, but to strongly recommend medication when lifestyle either isn't working or won't work." She says patients have described her as "thorough," "a good listener," "trustworthy," and "motivating."
She says she is especially satisfied when she helps a patient gain control of a chronic disease and when she assists a family through a loved one's illness. "The common denominator is the experience of improving people's quality of life. That is what makes the job rewarding."
Dr. Rosales has a young son and enjoys yoga, gardening, cooking, and traveling. She speaks Spanish at an intermediate level. The year before starting her residency, she taught science in public schools in Cleveland, OH.
Residency
Virginia Commonwealth University, Bon Secours Saint Francis Family Medicine Center, Richmond, VA, 2018
Education
Doctor of Medicine, Case Western Reserve University, Cleveland, OH, 2014; Master of Science, Human Genetics, Case Western Reserve University, Cleveland, OH, 2014; Postbaccalaureate Premedical Certification, Columbia University, New York, NY, 2006; Bachelor of Arts, Psychology, University of Washington, Seattle, WA, 2002
Experience
The Corvallis Clinic, Family Medicine, 2018 to current
Certification
American Board of Family Medicine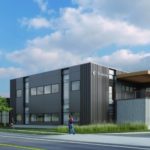 633 North Albany Road
Albany, OR 97321
Map/Directions
Publication
Starke RM, Kim GH, Komotar RJ, Hickman ZL, Black EM, Rosales MB, Kellner CP, Hahn DK, Otten ML, Edwards J, Wang T, Russo JJ, Mayer SA, Connolly ES Jr. (2008) Endothelial nitric oxide synthase gene single-nucleotide polymorphism predicts cerebral spasm after aneurysmal subarachnoid hemorrhage. JCerb Blood Flow Metab. 28(6): 1204-11
Research
Master of Science, Human Genetics, School of Medicine/Department of Genetics, Case Western Reserve University, Cleveland, OH, 2009-2012
DNA Sequencing, NY Laboratory of Jingyue Ju, Ph.D, and James Russo Ph.D, Research Assistant, Columbia University, NY, NY, 2005-2007
Capstone Paper: Mother-Child Interactions Correlated with Displays of Child Independence in a Population of Captive African Lowland Gorillas, Undergraduate Thesis, Psychology, University of Washington of Washington, Seattle, WA, , 1999-2000
Maritza B. Rosales, M.D., M.S. Video