"The longer one listens to a patient, often that's where the solutions arise."
A sleep medicine and neurophysiology specialist, Dr. Reploeg is the medical director of the Samaritan Sleep Medicine Program, which is supported by the providers at The Corvallis Clinic's Sleep Medicine Department.
Dr. Reploeg and the other providers treat a variety of sleep disorders, such as obstructive sleep apnea, narcolepsy, and restless leg syndrome.
Language(s) - English
Dr. Reploeg (pronounced Rep-Loag) first listens to the patient and tries not to jump to conclusions. "After we have an understanding of what we want to improve with respect to their sleep disorder," he said, "we then work as a team."
Originally wanting to be a neuroscientist, Dr. Reploeg realized he wanted more direct involvement in improving people's lives.  "There's a lot of value in doing research," he said, "but I enjoy helping people day to day. That's where my interest in science merged into an interest in medicine and being able to work directly with patients."
Dr. Reploeg especially enjoys practicing sleep medicine because he can help people usually without medications, employing physical or behavioral treatments. "And people get better from these conditions fairly quickly," he said. "That's a very satisfying part of what I do, because we can see improvements sometimes overnight."
Dr. Reploeg, a Minnesota native, and his wife were attracted to the Pacific Northwest because of its climate and beauty. "Specifically, we were looking for a small town to raise our family," he said. "We also enjoy having close proximity to the ocean and to mountains. Outdoor activities are how we spend our free time, such as skiing in the winter and biking and tennis in the summer. We have all those opportunities in the mid-valley."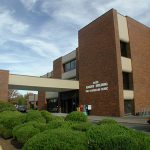 3680 NW Samaritan Drive
Corvallis, OR 97330
Map/Directions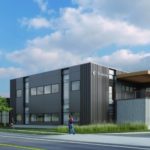 633 North Albany Road
Albany, OR 97321
Map/Directions
Fellowship
Sleep Medicine and Clinical Neurophysiology, Washington University in St. Louis, MO, 2005
Residency
Neurology, Washington University, St. Louis, MO, 2004
Education
Washington University, St. Louis, MO, 2000
Certification
American Board of Psychiatry and Neurology, American Board of Clinical Neurophysiology, and American Board of Sleep Medicine
Clinical Research
2006: RLL103660/RLL103663; "A Double-Blind, Placebo-Controlled, Cross-Over Polysomnography Study of Ropinirole XR in Restless Legs Syndrome (RLS) Patients With Periodic Limb Movements (PLMS) in Sleep"; GlaxoSmithKline
2005: Clinical Investigator Training, The Corvallis Clinic, P.C.
2005: "The Arousal Threshold and Neurocognitive Effects of Sodium Oxybate"
Abstracts and Presentations
2006: Mark D Reploeg; "Restless Legs Syndrome: Epidemiology, Pathophysiology, and Treatment Options", Good Samaritan Grand Rounds
2006: Mark D Reploeg; "Restless Legs Syndrome: Epidemiology, Pathophysiology, and Treatment Options", Albany General Grand Rounds
2006: Mark D Reploeg; "Insomnia: Mechanisms of Sleep/Wake Regulation and Theraputic Options", OHSU Medical School, First Annual Charles R. Drew, MD lectureship
2005: Mark D. Reploeg, Eric Powell, Jennifer Svoboda, Rachel Weels and Stephen Duntley; "The arousal threshold and neurocognitive effects of sodium oxybate", APSS 19th Annual Meeting, Abstract/poster presentation
2001: Mark D. Reploeg and Joel A. Goebel; "Migraine Associated Dizziness"; American Neurotology Society meeting platform presentation
2001: Mark D. Reploeg, Paul T. Akins, Jin-Moo Lee; "Iron-deficiency anemia, thrombocytosis and stroke: A case series and review of the literature"; ANA 126th Annual Meeting, Abstract/poster presentation
2000: Mark D. Reploeg, Gregory A. Storch, David B. Clifford; "BK virus in central nervous system disease"; ANA 125th Annual Meeting, Abstract/poster presentation
2000: Katie D. Vo, Mark D. Reploeg, Dan K. Kido, Chung Y. Hsu, Benjamin Littenberg; "Agreement among "expert" readers in interpreting CT scans of acute ischemic stroke patients"; AUR Annual Meeting, Abstract presentation
1997: Mark D. Reploeg and Paul C. Bridgman; "The role of myosis IIB in nerve cell growth cones"; Washington University Summer Research Symposium, poster presentation
1995: Mark D. Reploeg and M.A. Tutus; "Dissection of the in vivo function of class I Myosins"; Duke University Howard Hughes Student Research Fellowship Symposium, poster presentation
Publications
2002: Mark D. Reploeg and Joel A. Goebel; "Migraine-associated vertigo: Patient characteristics and management options"; Otology and Neurotology 2002; 23:364-71
2001: Mark D. Reploeg, Gregory A. Storch and David B. Clifford; "BK Virus: A clinical review"; Clinical Infectious Diseases 2001; 33:191-202
2000: Justin S. Wu, Shubada N. Ahya, Mark D. Reploeg, Gary G. Singer, Daniel C Brennan, Todd K. Howard, Jeffrey A. Lowell; "Pheochromocytoma presenting as a giant cystic tumor of the liver"; Surgery 2000; 128:482-4
Patient Ratings
The Patient Rating score is an average of all responses to care provider related questions on the Patient Satisfaction Survey.
About Survey Responses are measured on a scale of 1 to 5 with 5 being the best score.
---
Comments From Patients
Mar 2018
Dr. Reploeg was very personable and approachable. Would highly recommend him to family and friends.
Mar 2018
I was apprehensive about a sleep study and the treatment for sleep apnea. He explained things in a way that made me feel it not only important to have the test but that the treatment has become more comfortable. I am proceeding to have the sleep study.
Dec 2017
I appreciate Dr. Reploeg's attentiveness and professional manner. I've had two visits with him and both have been positive.
Dec 2017
This was a great experience. The doctor was on time and did not make me wait at all. He respected me and listened to me and suggested an alternative treatment after an assessment is made to fit my needs.
Nov 2017
Really liked the doctor. Feel like I will get help with my sleep problem, tiredness.
Nov 2017
I've been seeing Dr. Reploeg Replied for 15 years or more and he has always been fantastic. His assistant McKenna is fantastic as well. I couldn't ask for a more professional, knowledgeable, and empathic pair of caregivers.
Nov 2017
Dr. Reploeg took a lot of time to listen to my concerns and explain what more testing would entail. He was very personable and did not seem to be in a real hurry to get me out of the office.
Nov 2017
Dr. Reploeg explains the state of the science and research to me at my level. I really appreciate that.
Nov 2017
Dr was very thorough, kind, and willing to listen to my concerns
Oct 2017
One of the most knowledgeable and caring docs – great at both explaining and listening. I'm so grateful I have him as a resource.
Sep 2017
Dr.Reploeg has superb clinical communication skills. His expertise in his specialty is obvious and his ability to connect with clients excellent. I feel fortunate to have him as a member of my healthcare team.
Aug 2017
I'm 100% happy with Dr. Reploeg. He has diagnosed my sleep apnea and improved my life immensely.
Aug 2017
He offered me good advice and tools to help me with my problem. He was courteous and a good communicator, and seemed to listen to me effectively. He came across as very professional, thorough, and trustworthy, which stands out to me because I have dealt with many doctors who seem much less professional.
Aug 2017
I was so happy with the information Dr.Reploeg gave me! he was so helpful and so nice!
Jul 2017
Dr. Reploeg was kind, willing to listen to my concerns and make decisions that may improve the sleep apnea concern. He focused on getting everything arranged prior to me leaving the office so I would not have to wait for a call or call his office later.
May 2017
Dr. Reploeg was kind & professional and friendly – He helped me to be confident that he could give me the care I needed.
May 2017
Mark is a good listener and has answers on his lips.
Mar 2017
Saw doctor once for an interview for a sleep study test. I found him to be exceptional – he addressed concerns way beyond the 'sleep' study.
Aug 2016
Good visit – good talk with Dr. – learned a lot!
Aug 2016
Everyone was very nice and went above and beyond to help me! wonderful staff and a very kind Doctor!
Jul 2016
My friend quit seeing a sleep specialist after her last appointment and I had to talk long and hard to convince her to see Dr. Reploeg. She still comments on the difference and frequently thanks me for getting her to make an appointment.
Jun 2016
Best doctor in Corvallis.
Jun 2016
I trust this dr. He trusts me that's everything to me.
Jul 2016
At first, he seemed almost rushed, gave basic information, and seemed done with his part. However, I had several questions; which, he did answer.
Jun 2016
Provider listens attentively & effectively w/respect & compassion. I always feel "heard" by Dr. Reploeg.
May 2016
Dr. Reploeg office and staff professional, friendly, and I look forward to routine reviews with Dr. Reploeg and staff.
May 2016
Dr Reploeg..excellant
May 2016
Dr. Reploeg was one of the most positive overall encounters I've ever experienced with a health care provider. he is to be commended for his level of care.
May 2016
This is the first sleep care provider I have seen that explained fully what is going on with my apnea. Realistic results and options were discussed. He has earned my respect. I will recommend Dr. Reploeg to everyone I can. I wish I had a primary care Physician who spends that amount of time, care and explanation.
Mar 2016
I was seen at my scheduled time and Dr. spent about 30 min with me explaining all the things about why I would need a sleep test. I felt informed and cared about.
Mar 2016
Great Doctor
Jan 2016
Dr. Reploeg is a super doctor. I am so impressed!
Jan 2016
I'm extremely pleased. Thank you for your good care.
Jan 2016
Excellent care was provided by Dr. Reploeg! He was very knowledgeable and made me feel like I wasn't crazy having the symptoms that I was having and I felt like he completely understood the symptoms I have been having and he provided an excellent plan to get help with the issue(s). I will highly recommend him to all family and friends!
Click on the appropriate link below to enter your provider's telemedicine waiting room for your scheduled appointment.
Mark D. Reploeg, M.D. Video