"I like being able to just listen when a patient needs to talk."
In addition to providing a variety of care and treatments in the family physician tradition, Dr. Pengilly has a special interest in non-obstetrical women's health.
Language(s) - English
A self-described "country doctor," Dr. Pengilly chose her specialty because she likes to provide individualized care for the whole family, making sure to listen closely to people's problems. "More than 50 percent of the time the diagnosis is what the patient says it is." She then clearly explains the issue and discusses options.
"I also pay attention to cost and only order necessary tests that will change treatment." She also strongly believes in "physical, occupational and speech therapy and in the importance of psychological aspects of well-being."
Outside her practice, she enjoys reading, walking, playing board and card games and listening to movie soundtracks. She and her husband have three children, one of whom is still living at home. She also has two dogs and two Maine Coon cats.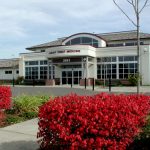 1705 Waverly Drive SE
Albany, OR 97322
Map/Directions
Residency
University of North Dakota Center for Family Medicine, Bismarck, ND, 2002
Education
Doctor of Medicine, University of North Dakota School of Medicine and Health Sciences, Grand Forks, ND, 1999
Experience
Family Medicine Physician, Sanford Health Clinic, Watertown, SD, 2002-2017
Certification
American Board of Family Medicine
Patient Ratings
The Patient Rating score is an average of all responses to care provider related questions on the Patient Satisfaction Survey.
About Survey Responses are measured on a scale of 1 to 5 with 5 being the best score.
---
Comments From Patients
Mar 2018
4 yrs. ago moved to Albany and trying to find a good dr. ever since. I just found her!
Feb 2018
Dr. Pengilly is an excellent doctor.
Feb 2018
This was my first visit and was used to establish as a patient. The doctor was very nice and knowledgeable. I think the doctor will be good as a primary care physician.
Jan 2018
Dr. Pengilly is the best PCP I have had. She truly cares & listens. Her MA is great too.
Jan 2018
I've only had good experiences with Dr. Pengilly
Jan 2018
Dr. Pengilly was very knowledgeable. She also was a good listener in what I had to say. I was impressed with her knowledge.
Jan 2018
I like this doctor. She is knowledgeable about women's health issues and was easy to talk to. She listened to me and gave thoughtful answers to my questions.
Jan 2018
This was my first visit w/Dr. Pengilly – very impressed – easy to talk too very approachable.
Jan 2018
I had a good experience. Felt very comfortable with Dr. Pengilly and didn't have to wait very long. Everyone was friendly. Overall, a good experience.
Jan 2018
The doctor was great – trusted her and got the feeling she really cared.
Jan 2018
I am very Happy with Dr. Pengilly.
Jan 2018
With This Clinic I find most DR.s and staff are very caring and efficient when interacting with me. Thank you, DR. Pengilly, for your caring and knowledge.
Jan 2018
So far I really like Dr. Pengilly. We clicked well and she was quite thorough, which I appreciated. And she definitely listens to me, which is also awesome. Thank you, Dr. Pengilly! She was fabulous and I'm so glad we clicked so well.
Jan 2018
Dr. Pengilly is great. I have seen her twice since she came to town. I feel that she is very proactive about my healthcare and sincerely cares about me. I recommended her to my parents and now they see her also. Don't let her leave us ever!
Jan 2018
I absolutely love my new Dr. Rebecca Pengilly, MD she was easy to talk with about any of my concerns, made me feel very comfortable, and her and I laughed a lot. Wonderful MD.
Dec 2017
Dr. seemed knowledgeable and to the point!
Dec 2017
Dr. Pengilly seems like a very caring doctor. This was only my second visit. She made me feel comfortable and was easy to talk to.
Dec 2017
Dr. Pengilly is a friendly doctor and she seems to genuinely care about her patients.
Click on the appropriate link below to enter your provider's telemedicine waiting room for your scheduled appointment.
Rebecca Pengilly, M.D. Video