"We see people in some of the scariest moments in their lives and they want to know they are seen for who they are"
Dr. McKelvey will begin seeing patients in mid-August.
Language(s) - English
In the middle of an infectious disease fellowship, Dr. Robin McKelvey realized being a specialist and doing consults wasn't for her because she wouldn't necessarily be following her patients long term. So, she decided to concentrate on general internal medicine. "I wanted to be able to see long term how a patient's health care was going, and be with them through various points – both the highs and lows – in their life."
She says everyone deserves the full information about their health care but that she also has a nurturing approach. "I really like to know people and to have them view me as someone they can say anything to."
Dr. McKelvey and her husband have twin boys. An amateur photographer, she also enjoys ballroom dancing, helping her husband during his biking events, and cooking.
Fellowship
Infectious Disease, University of New Mexico, Albuquerque, NM, 2007
Residency
Internal Medicine, University of New Mexico Health Sciences Center, Albuquerque, NM, 2006
Education
Doctor of Medicine, Wright State University, Dayton, OH, 2003; Bachelor of Science, Biologic Sciences, Antioch College, Yellow Springs, OH, 1997
Experience
The Corvallis Clinic, Internal Medicine, 2019-Present; Medical Director/HIV primary care specialist, Healing Wings Clinic, Ft. Worth, TX, 2010-2019; HIV primary care specialist, Healing Wings Clinic, Ft. Worth, TX, 2008-2010; Internal Medicine Hospitalist, JPS Hospital, Ft. Worth, TX, 2007-2008
Certification
American Board of Internal Medicine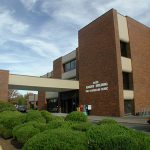 3680 NW Samaritan Drive
Corvallis, OR 97330
Map/Directions
Publications
Identification of aerobic gut bacteria from the kala azar vector, Phlebotomus argentipes:
a platform for potential paratransgenic manipulation of sand flies. Hillesland H, Read A,
Subhadra B, Hurwitz I, McKelvey R, Ghosh K, Das P, Durvasula R.. Am J Trop Med Hyg.
2008 Dec;79(6):881-6.
Glomerulonephritis causing acute renal failure during the course of bacterial infections.
Histological varieties, potential pathogenetic pathways and treatment. Zeledon JI,
McKelvey RL, Servilla KS, Hofinger D, Konstantinov KN, Kellie S, Sun Y, Massie LW,
Hartshorne MF, Tzamaloukas AH. Int Urol Nephrol. 2008;40(2):461-70.
Oral Vignette ACP-ASIM Regional Meeting, Albuquerque, NM. "Eight Legged Zebras"
MRSA skin and soft tissue infection due to spider bite with toxic shock syndrome.
Poster: ACP-ASlM regional meeting, Ohio, October 2002: " Neurosarcoidosis presenting
as Aseptic Meningitis"
Robin L. McKelvey, M.D. Video