Language(s) - English, Hungarian
Prior to coming to The Corvallis Clinic, Mr. Szemerei (pronounced Seh-meh-reh-ee) had been a physician assistant at the High Desert Cardiopulmonary Medical Center in Apple Valley, Calif., for two years.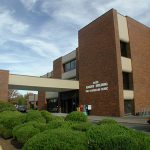 3680 NW Samaritan Drive
Corvallis, OR 97330
Map/Directions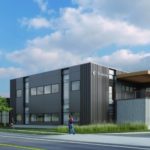 633 North Albany Road
Albany, OR 97321
Map/Directions
Education
Master of Science, Physician Assistant Studies, Western University of Health Science, Pomona, Calif., 2012
Certification
Board certified, National Commission on Certification of Physician Assistants
Patient Ratings
The Patient Rating score is an average of all responses to care provider related questions on the Patient Satisfaction Survey.
About Survey Responses are measured on a scale of 1 to 5 with 5 being the best score.
---
Comments From Patients
Mar 2018
Roland was well prepared, had clearly reviewed my treatment history and able to proceed with checkup efficiently and professionally
Jan 2018
Rolland was very knowledgeable and friendly.
Jan 2018
He was great! I want to see him for now on for my sleep apnea!!
Jan 2018
A very good provider who listened and explained well
Jan 2018
Roland was friendly, kind, and professional. The visit was definitely a good experience!
Jan 2018
I thought he was very thorough about my sleep apnea & what I needed to do.
Dec 2017
Great sleep specialist-Very knowledgeable, and he helped me set up my sleep study to address my specific issues. He seemed genuinely concerned with helping me-The appointment was very positive.
Dec 2017
Roland Szemerei PA-C does a very good job explaining my health and how to improve the sleep apnea. I would recommend him to anyone who has sleeping problems.
Dec 2017
Dr. Roland Szemerei, PAC is an outstanding physician; he follows ethics, kindness; informative, listens, on time, asks questions, follow-ups at end of appt.
Dec 2017
I was grateful for his time to hear me and my perspective on my issue as well as his thoughtful explanations and responses
Nov 2017
He was very caring and got me a CPAP machine to use till I can get a new one. This helps me so much!
Nov 2017
Roland answered all of my questions and provided additional information on equipment options. I appreciate his thoughtful insight on my sleep issues.
Nov 2017
I like this provider's moderate step-by-step approach.
Oct 2017
Roland was very engaged in my care, even though we had not met prior. I felt comprehensively cared for and listened to.
Oct 2017
Roland Szemerei is very knowledgeable about CPAP machine operation.
Sep 2017
Roland was very clear about explaining my sleep issues.
Jul 2017
Roland is exceptional in dealing with people. Answers questions clearly, provides needed information and is never condescending. He is a keeper.
Jul 2017
Excellent patient care with provider Roland Szemerei PA-C
May 2017
Could have been shorter.
Jan 2017
The sleep specialist Roland S. was very knowledgeable, answered all my questions.
Jan 2017
I appreciate how professional he was and how interested he seemed in answering all my questions in a very informative way.
Dec 2016
Roland is very courteous, good listener, demonstrates C-pap as needed.
Nov 2016
I feel lucky to have someone as competent as Dr. Roland Szemerei. He knowledgeable, caring.
Oct 2016
Dr. Roland Szemerei is outstanding in every way. My daughter & I always comment to each other after each visit how tremendous a doctor he is, each time we see him!!
Oct 2016
Doctor was concerned, asked many questions, explained everything, very friendly.
Aug 2016
Dr. Szemerei was very knowledgeable about my situation.
Aug 2016
Dr. Szemerei was very polite & answered a lot of questions. He is just awesome.
Feb 2016
The doc was good and his Staff was prompt I only missed half hours of work.
Jan 2016
Very nice doctor & office staff clean building easy parking.
Click on the appropriate link below to enter your provider's telemedicine waiting room for your scheduled appointment.