"I evaluate the 'whole' individual, not just the disease."
Ms. Ryker specializes in the easing of anorectal disease and GI symptoms and provides hemorrhoid banding, fissure management, and preventive digestive health services.
Language(s) - English
Ms. Ryker believes individuals respond differently to diet, stress and medications, so a "one-size-fits-all approach" does not apply to digestive health management. "I evaluate the whole individual, not just the disease. When focusing on digestion, multiple facets will often need to be addressed in promoting health and healing. Helping to discover ways to improve someone's health and well-being is both a passion and my focus in caring for an individual."
Ms. Ryker decided to become a gastroenterology provider when a family member was diagnosed with stage-4 colon cancer that could have prevented if "recommended surveillance had been performed."
Ms. Ryker and her husband have three children. She raises Labradoodles and volunteers in youth programs and ministries.
Education
Master of Science in Nursing, Vanderbilt University, Nashville, TN., 1997; Bachelor of Science in Nursing, Vanderbilt University, 1996; Bachelor of Science in Sports Medicine, Willamette University, Salem, OR, 1995
Experience
Mid-Valley Gastroenterology, Corvallis, OR, 2014-2015; Terrance A. Hill, M.D., Corvallis and Lebanon, OR, 2000-2014
Certification
American Nurses Credentialing Center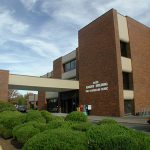 3680 NW Samaritan Drive
Corvallis, OR 97330
Map/Directions
Press Ganey Patient Ratings
The Patient Rating score is an average of all responses to care provider related questions on the nationally-recognized Press Ganey Patient Satisfaction Survey.
About the Press Ganey Survey Responses are measured on a scale of 1 to 5 with 5 being the best score.
---
Press Ganey Survey Comments From Patients
Jan 2017
Royce Ryker took a very personal and embarrassing issue and handled the problems with ease, did a procedure, and followed up in an extremely professional manner and showed great care and concern for me.
Jan 2017
Royce was very kind & seemed to care about helping me get well & find answers.
Jan 2017
I was impressed with Royce Ryker. She actually seemed to listen to my concerns and I thought she was very kind.
Dec 2016
Royce Ryker is one of the only providers that really seemed to listen and consider all aspects of my pain. She didn't dismiss me and is determined to help me find the answers.
Oct 2016
Feels like I finally found a doctor/FNP who is going to help me get better!
Sep 2016
I was a bit concerned at not seeing "the doctor" as I'm used to seeing a doctor when I have related appts. Royce was just as knowledgable as my "doctor" experiences – even better in most cases. She's very well informed and caring. Great experience!
Aug 2016
Royce was the first doctor that I felt validated me and actually listened to what I had to say and what my concerns were. I felt like we were on the same page and that she really wanted to figure out what was going on.
Royce K Ryker, FNP-BC Video