Language(s) - English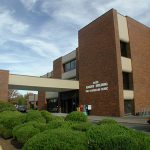 3680 NW Samaritan Drive
Corvallis, OR 97330
Map/Directions
Education
Master of Science in Nursing, University of Miami, Miami, FL, 1992; Bachelor of Science in Nursing, Florida Atlanta University, Boca Raton, FL, 1990
Experience
The Corvallis Clinic, Family Medicine, 2000 - Present; The Corvallis Clinic, Internal Medicine, 1995 - 2000; Primary Health Care Clinic, Salem, OR, 1994-1995; Orange County Public Health Unit, Orlando, Florida, 1992-1994
Certification
Certified Family Nurse Practitioner - American Nurse Credentialing Center; Certified Diabetes Educator - National Certification Board for Diabetes Educators; Good Clinical Practice (ICH Focus) for Investigators - Collaborative Institutional Training Initiative (CITI) Program
March 2018
Study: Protocol H9X-MC-GBGL
A Randomized, Double-Blind, Parallel Arm Study of the Efficacy and Safety of lnvestigational Dulaglutide Doses When Added to Metformin in Patients with Type 2 Diabetes Mellitus
(AWARD-11: Assessment of Weekly AdministRation of LY2189265 in Diabetes-11)
Sponsor: Eli Lilly
Role: Sub-Investigator
February 2017
Study: STUDY NUMBER: EFC14833
A Randomized, Double-blind, Placebo-controlled, Parallel-group, Multicenter Study to Evaluate the Efficacy and Safety of Sotagliflozin as Monotherapy in Patients with Type 2 Diabetes Mellitus Who Have Inadequate Glycemic Control
Sponsor: Sanofi
Role: Sub-Investigator
January 2017
Eli Lilly H9X-MC-GBGJ A Phase 2, Double-Blind, Placebo-Controlled, 18-Week Trial of lnvestigational Dulaglutide Doses versus Placebo in Patients with Type 2 Diabetes on Metformin Monotherapy
Sponsor: Eli Lilly
Role: Sub-Investigator
April 2016
Study: MK0431-845: A Phase Ill, Multicenter, Randomized, Double-Blind, Placebo-Controlled Clinical Trial to Study the Efficacy and Safety of the Continuation of Sitagliptin Compared with the Withdrawal of Sitagliptin During Initiation and Titration of Insulin Glargine in Subjects with Type 2 Diabetes Mellitus
Sponsor: Merck
Role: Sub-Investigator
March 2017
Study: NN9535-4270 – SUSTAIN 8- semaglutide versus canagliflozin – Efficacy and safety of semaglutide versus canagliflozin as add-on to metformin in subjects with type 2 diabetes
Sponsor: Novo Nordisk
Role: Sub-Investigator
October 2015
Study: NN9924-4222: Efficacy and long-term safety of oral semaglutide versus sitagliptin in subjects with type 2 diabetes
Sponsor: Novo Nordisk
Role: Sub-Investigator
December 2015
Study: NN9535-4216: Efficacy and safety of semaglutide versus dulaglutide as add-on to metformin in subjects with type 2 diabetes
Sponsor: Novo Nordisk
Role: Sub-Investigator
March 2014
Study: 1218.22: A multicenter, international, randomized, parallel group, double-blind, placebo-controlled CArdiovascular Safety & Renal Microvascular outcomE study with LINAgliptin 5mg once daily in patients with type 2 diabetes mellitus at high vascular risk. CARMELINA
Sponsor: Boehringer lngelhiem
Role: Sub-Investigator
November 2011
Study: A phase Ill randomized, double-blind, parallel group study to evaluate the efficacy and safety of once daily oral administration of Bl 10773 25 mg/linagliptin 5 mg and Bl 10773 10 mg/linagliptin 5 mg Fixed Dose Combination tablets compared with the individual components (Bl 10773 25 mg, Bl 10773 10 mg, and linagliptin 5 mg) for 52 weeks in treatment na"ive and metformin treated patients with type 2 diabetes mellitus with insufficient glycaemic control.
Sponsor: Boehringer lngelhiem
Role: Sub-Investigator
September 2016
Study: Protocol H9X-MC-GBGJ (a): A Phase 2, Double-Blind, Placebo-Controlled, 18-Week Trial
of lnvestigational Dulaglutide Doses versus Placebo in Patients with Type 2 Diabetes on Metformin Monotherapy
Sponsor: Eli Lilly
Role: Sub-Investigator
May 2017
Study: I8F-MC-GPGB: A Phase 2 Study of Once-Weekly LY3298176 Compared with Placebo and Dulaglutide in Patients with Type 2 Diabetes Mellitus
Sponsor: Eli Lilly
Role: Sub-Investigator
October 2014
Study: I7I-MC-XNAA: Comparison of the Oxyntomodulin Analog, LY2944876, to Once-weekly Exenatide and to Placebo in Patients with Type 2 Diabetes Mellitus
Sponsor: Eli Lilly
Role: Sub-Investigator
November 2011
Study: A Comparison of LY2605541 Versus Insulin in Glargine as Basal Insulin Treatment in Combination with Oral Anit­hyperglycemia Medications in Insulin Naive Type 2 Diabetes Mellitus: A Double-Blind, Randomized Study of 78 Weeks
Sponsor: Eli Lilly
Role: Sub-Investigator
February 2010
Study: A Randomized, Placebo-Controlled Comparison of the Effects of Two Doses of LY2189265 or Exenatide on Glycemic Control in Patient with Type 2 Diabetes on Stable Doses of Metformin and Piolitazone.
Sponsor: Eli Lilly
Role: Sub-Investigato r
February 2010
Study: A Phase 2/3, Placebo-Controlled, Efficacy and Safety Study of Once-Weekly, Subcutaneous LY2189265 Compared to Sitagliptin in Subjects with Type 2 Diabetes Mellitus on Metformin.
Sponsor: Eli Lilly
Role: Sub-Investigator
February 2008
Study: A multicenter, randomized, double-blind, double-dummy, placebo- and active-controlled study to assess the efficacy, safety and tolerability of taspoglutide (R05073031) compared to sitagliptin and placebo in patients with type 2 diabetes mellitus inadequately controlled with metformin.
Sponsor: Eli Lilly
Role: Sub-Investigator
June 2008
Study: Safety and Efficacy of Exenatide in Patients with Type 2 Diabetes Using a Thiazolidinedione or a Thiazolidinedione and Metformin
Sponsor: Eli Lilly
Role: Sub-Investigator
Patient Ratings
The Patient Rating score is an average of all responses to care provider related questions on the Patient Satisfaction Survey.
About Survey Responses are measured on a scale of 1 to 5 with 5 being the best score.
---
Comments From Patients
Mar 2018
My mom and I have seen Ruth for many years. She is awesome!
Mar 2018
Ruth Palma has provided me with excellent care for many years.
Mar 2018
Ruth has always been a well informed and helpful care provider. Her staff is always easy to talk to and conducts themselves professionally.
Feb 2018
Ruth Palma has been a very caring a great listener. Always look forward to seeing her & she always listens to what I tell her. She is compassionate, caring & cheerful.
Feb 2018
Ruth Palma (and her assistant!) are always warm, caring, efficient, & knowledgeable. Ruth is thorough & really listens & explains.
Feb 2018
Ruth Palma is wonderful! she is responsive, generates a comfortable environment to ask questions and participate in my health care.
Feb 2018
Ruth Palma is awesome, so caring and so very helpful and encouraging in my weight loss plan.
Jan 2018
Ruth Palma is a treasure. She has a way of making me feel that she is focused solely on me when I'm seeing her and is a perfect combination of friendly/caring and professional. I have full confidence in her skills and knowledge and feel very fortunate that she's there to help me monitor my Type II diabetes.
Dec 2017
This was my first visit with Ruth Palma. I really like that she listened to my concerns, and had good bedside manners. I feel more trusting of her than my last care provider.
Nov 2017
Ruth always listens to me with kindness & respect. She is also responsive to my concerns while providing the firm support I need.
Oct 2017
Ruth followed through and made a referral for me to a specialist and requested the necessary screening in a very short span of time.
Oct 2017
I am extremely happy with my care provider. If I need to see a specialist she sends me to one and if the problem is something that does not require a specialist she handles it quickly and efficiently.
Oct 2017
I appreciate quick, thorough responses to questions I ask and Ruth's friendliness.
Oct 2017
Ruth Palma makes me feel comfortable, understood, and cared about. She listens!
Oct 2017
Really appreciate how thorough and friendly Ruth is
Sep 2017
Dr. Palma listened to my concerns and made constructive suggestions. She listened to my specific needs.
Sep 2017
Ruth Palma walks a balanced line between professionalism and an openness to listen and ask pertinent questions that help the patient make difficult decisions. Ruth is ULTIMATELY COMPETENT, pro-active, and functions in such a way that the patient feels safe and well-served by the medical community. Thank you Ruth. BRAVO!!
Sep 2017
Ruth Palma is a very compassionate provider who provides very good care.
Sep 2017
Ruth Palma is an amazing provider. I have seen her for very many years now, and have always received the best possible care from her. She is compassionate, understanding, patient, and very knowledgeable. I have recommended her to others, who tell me that they also think very highly of her.
Jul 2017
Dr. Palma was very professional, had read my recent chart notes, she was supportive and responsive to my questions.
Jun 2017
I received a recommendation for Ruth Palma from a trusted friend, and would also recommend her to other friends in the future. She is, as my friend said, an excellent diagnostician and a very caring person .
Jun 2017
Ruth is always kind, compassionate and knowledgeable.
Jun 2017
Ruth Palma is tops, the best, so lucky to have her. I connect with her personally/emotionally, and I can tell that she respects me as much as I respect her.
May 2017
I feel Ruth is exactly what we all need in a health care provider.
May 2017
Ruth Palma and her assistants have always been very professional with me. She is skilled in communications and expects that of her assistants
May 2017
The Corvallis Clinic is lucky to have Ruth Palma as their employee. She is the reason I use the Corvallis Clinic for my health care needs. I refer everyone to Ruth Palma.
Mar 2017
My experiences with Ruth have all been very satisfactory.
Mar 2017
Very personable caring good listener takes time to listen
Feb 2017
Ruth is a fabulous provider! I have recommended her to family.
Feb 2017
Ruth is the perfect NP. I've never felt more comfortable with someone caring for my health. And, in fact, I'm switching my husband over to her care soon. I think she's wonderful.
Jan 2017
Ruth is a very lovely person, and I would rather go to her than any other doctor.
Jan 2017
Really appreciate Nurse Practitioner Palma's overall tone, compassion, and how I never feel rushed during my appointment.
Jan 2017
Ms. Palma is efficient with her time and explains her health care recommendations. She listened to my concerns and adjusted her recommendation to accommodate me.
Dec 2016
I love my Dr, she always makes me feel relaxed even though I hate going to the dr.
Dec 2016
The doctor and staff during my recent sick visit were very good, very caring – even offered me, unprompted a warm blanket.
Dec 2016
Very excellent bed side manners.
Nov 2016
I love Ruth.
Nov 2016
Excellent, concise, listens to concerns
Oct 2016
I love seeing Ruth Palma. She always has a smile and kind words when I am feeling poorly.
Oct 2016
Ruth is awesome. She is very kind and supportive and so friendly I love going to her.
Oct 2016
I love Ruth Palma. She is thorough and caring.
Sep 2016
Ruth is wonderful
Aug 2016
No complaints. Ruth is very personable and professional.
Aug 2016
Ruth is very sensitive & knowledgeable I think she goes beyond the call of duty to assess & advise – her caring shows thru her work. Exceptional care!!!
Jul 2016
I have already recommended Ruth to a friend, who is very happy with Ruth.
Jul 2016
I have had excellent experiences with this provider, and would definitely recommend her to others. She is patient, kind and thorough, and answers any questions I have with respect and in a way that I can understand.
May 2016
Ruth Palma was very kind and helpful and I had a great experience. Thank you!
May 2016
I have complete confidence in Ruth.
May 2016
I have recommended Ruth Palma to colleagues & family & she is now taking great care of them.
May 2016
I love Ruth Palma! She has helped me many times over the years, and I am deeply grateful.
May 2016
Ruth Palma has been my primary care provider for many years. She has given me excellent care: she always listens well, she is easy to talk to, she is intelligent, and she has pursued answers for me and recommended other specialists. She is great.
May 2016
I am very content with my Dr and the staff at Corvallis Clinic.
Apr 2016
I just want to say that Ruth Palma is a wonderful provider. She is caring and generous with her time. TCC has an amazing resource in her.
Mar 2016
She was thorough, never appeared rushed or frazzled, non-judgmental, addressed all my concerns, and overall just put me at ease. I would highly recommend Ruth Palma to my friends and family.
Jan 2016
I really appreciated Ruth Palma's personal attention, and her attentiveness toward each of the issues I brought up. Also, she was not patronizing like some caregivers can be.
Jan 2016
Ruth Palma is an amazing medical provider. She is the best doctor/nurse that I've ever been to. She listened to me, she was kind, and she answered all my questions. Also she didn't use words that would be difficult for common people to understand, and if she did she would explain what she meant. She was very knowledgeable and I trust her. I will definitely continue coming to Ruth for as many of my medical needs that she can help with. I am lucky to have found such an amazing healthcare provider.
Jan 2016
Dr. Palma is the best heath care provider I have ever had. She really cares and is persistent in finding a solution to my medical needs.
Click on the appropriate link below to enter your provider's telemedicine waiting room for your scheduled appointment.
Doxy.me Telemedicine Waiting Room