"A patient's appreciation is my greatest reward"
Dr. Chun specializes in diagnostic and therapeutic endoscopic procedures to treat the digestive system. She also focuses on digestive health care, women's GI issues, and hemorrhoid-band ligation.
Language(s) - English, Korean
While in medical school and during her internal medicine residency, Dr. Chun noticed that the gastroenterologists were "easygoing, friendly, kind, and knowledgeable…I could tell that patients really liked them!" This made such an impression on her that she became a gastroenterologist herself.
Dr. Chun not only brings the outstanding skills and diagnostic expertise needed for those in her specialty, but also the personality traits she observed in them. For example, she was named Doctor of Year where she practiced previously and to this day receives such comments from patients as: "She is very compassionate and helpful" and "I have complete trust in this care provider."
Proud of her ongoing positive doctor-patient relationships, she believes keeping an open line of communication is vital. "Also, less is more – taking away medications is sometimes more helpful than adding medications. I like to keep it simple and that applies to explanations as well."
Dr. Chun enjoys spending time with her husband, son, and two dogs. She practices yoga "to wind down," and also hikes and bikes. A violinist, she has been part of an orchestra or chamber music group since she was 12.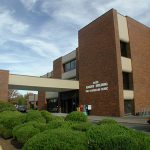 3680 NW Samaritan Drive
Corvallis, OR 97330
Map/Directions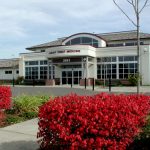 1705 Waverly Drive SE
Albany, OR 97322
Map/Directions
Fellowship
Gastroenterology Fellowship, University of Cincinnati, OH, 2007
Residency
Brown University, Providence, RI, 2004
Education
Doctor of Medicine, Weill Medical College of Cornell University, New York, NY, 2001; B.A. in Biochemistry, Cornell University, Ithaca, NY, 1997
Experience
The Corvallis Clinic, 2010 - ; Ohio Gastroenterology and Liver Institute, Cincinnati, OH, 2007-2010
Certification
American Board of Internal Medicine in Gastroenterology
Patient Ratings
The Patient Rating score is an average of all responses to care provider related questions on the Patient Satisfaction Survey.
About Survey Responses are measured on a scale of 1 to 5 with 5 being the best score.
---
Comments From Patients
Mar 2018
Dr. Chun is an excellent doctor and explains everything to you.
Feb 2018
Dr. Chun really knows my history and follows up on any issues.
Jan 2018
This provider and practice go above and beyond my greatest expectations for care. I would highly recommend them to anyone seeking a GI provider.
Dec 2017
Dr. Chun delivers expert, quick care in a friendly way and helps me feel comfortable and at ease about very sensitive medical issues.
Nov 2017
Dr. Chun fit me into her schedule and was prompt and took plenty of time with me.
Nov 2017
I was greeted with smiles, and kindness, by the receptionist, nurse, and Dr. Chun. Everyone listened and helped me with my health concerns.
Sep 2017
Dr. Chun was very helpful and thorough in searching for resolutions to my health issues.
Sep 2017
This was the first visit I've had with Dr. Chun and I found her to be very professional, caring, competent, knowledgeable, and friendly. Her support staff was probably the most helpful and friendly I've encountered.
Jul 2017
Dr. Chun was helpful, highly competent and kind. She provided much information and covered my concerns together in a short time while conveying a sense of care.
Jul 2017
Dr. Chun is such a wonderful physician and I feel so lucky to have her on my health care team! She is very empathetic, thoughtful, thorough and careful, she wants me to not only survive but thrive. THANK YOU FOR HIRING HER – SHE IS A GEM!
Jun 2017
We felt thankful for Dr. Chun's competence, professionalism, and friendliness. She knew what was needed and quickly honed in on that to come up with a plan. Of the many doctors we see, she tops the list. And they're all good, so that tells you something.
Jan 2017
My digestive health experience with Dr. Chun's office was very good would recommend Dr. Chun to anyone.
Dec 2016
My PCP recommended Dr. Chun upon hearing my disappointment in the MD who did my previous colonoscopies. I was extremely pleased with the entire experience and will certainly request Dr. Chun in the future when it's time for a colonoscopy.
Dec 2016
I have complete trust in this care provider.
Dec 2016
The provider was excellent.
Dec 2016
I really like Dr. Chun. She listens, cares, is straight forward and answers all questions well.
Dec 2016
If a colonoscopy can be a "good experience," my was all that and more. Very professional and human
Jul 2016
SooYun listened carefully, took my wishes into account.
Jul 2016
Definitely would recommend this physician to others. Everyone was very professional.
Jun 2016
The Dr, is a pro. I had no problems. I liked the Dr. She did everything right as far as I know.
Jun 2016
Dr. Chun was very good/nice and caring. I have no complaints.
May 2016
Seeing Dr Chun is always is always a good experience. She is a wonderful doctor.
May 2016
Dr. Chun very thorough and clear about procedures to be done AND followed up w/phone call next day with a further referral. Staff VERY personable when having procedures.
May 2016
Dr. Chun and her staff are excellent.
May 2016
Dr Chun is amazing. She is very compassionate and helpful.
Feb 2016
Very thorough examination. She listened and was very helpful in explaining the issue as well as coming up with a management plan.
Jan 2016
She was a great doctor but I found she was VERY fast and I didn't really have a chance to ask her all my questions.
Jan 2016
She was great. I enjoyed talking to her and she was very good at working through my information.
Click on the appropriate link below to enter your provider's telemedicine waiting room for your scheduled appointment.