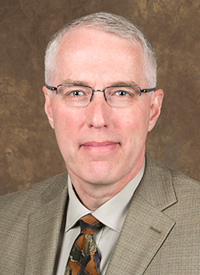 Language(s) - English
Dr. Cowan was a family physician at the University of Vermont Medical Center in Burlington, Vermont, and at Walk-In Care Center in Colchester, Vermont, from 2010 to 2015. He was also an assistant professor at the University of Vermont College of Medicine, Family Medicine Department, from 2010 to 2015.
While in Vermont, he did research on drug-abuse issues for providers, patients and the community, and on transitions of care projects.
From 2003 to 2009, Dr. Cowan was a family physician at Samaritan Health Services and an urgent care physician at Samaritan Pacific Walk-In Clinic in Toledo and Newport, Oregon. From 2000 to 2003, he was an U.S. Air Force flight surgeon and family physician. He was deployed to the Persian Gulf in 2003.
He grew up in Eastern Oregon and earned his undergraduate degree from Oregon State University.
Residency
University of North Dakota, Minot Center for Family Medicine, 2000
Education
M.D., Oregon Health Sciences University School of Medicine, Portland, 1997
Certification
American Board of Family Medicine
Click on the appropriate link below to enter your provider's telemedicine waiting room for your scheduled appointment.