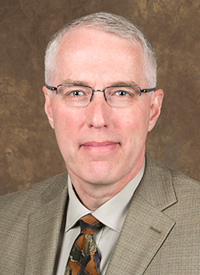 Language(s) - English
Dr. Cowan was a family physician at the University of Vermont Medical Center in Burlington, Vermont, and at Walk-In Care Center in Colchester, Vermont, from 2010 to 2015. He was also an assistant professor at the University of Vermont College of Medicine, Family Medicine Department, from 2010 to 2015.
While in Vermont, he did research on drug-abuse issues for providers, patients and the community, and on transitions of care projects.
From 2003 to 2009, Dr. Cowan was a family physician at Samaritan Health Services and an urgent care physician at Samaritan Pacific Walk-In Clinic in Toledo and Newport, Oregon. From 2000 to 2003, he was an U.S. Air Force flight surgeon and family physician. He was deployed to the Persian Gulf in 2003.
He grew up in Eastern Oregon and earned his undergraduate degree from Oregon State University.
Residency
University of North Dakota, Minot Center for Family Medicine, 2000
Education
M.D., Oregon Health Sciences University School of Medicine, Portland, 1997
Certification
American Board of Family Medicine
Patient Ratings
The Patient Rating score is an average of all responses to care provider related questions on the Patient Satisfaction Survey.
About Survey Responses are measured on a scale of 1 to 5 with 5 being the best score.
---
Comments From Patients
Apr 2017
I really enjoyed how he actually showed me my x-rays so I could better understand what he was explaining. He also pointed out what everything was in my x-rays which was really interesting.
Mar 2017
One of the best experiences I've had. Dr. read my chart before entering, treated me professionally and like an adult, showed compassion and gave me effective treatment.
Feb 2017
The Doctor was very attentive and answered all of my questions. he didn't seem in a hurry to leave, he genuinely wanted to address my concerns.
Oct 2016
Have always had a good experience at the Corvallis Clinic immediate care facility. This particular doctor was new to me; he was professional, friendly and straightforward. Treatment was effective!
Oct 2016
The provider was very thorough with treatment and discussion with me while also being quick about it. Very appreciated.
Oct 2016
Very nice Doctor,
Aug 2016
I thought Dr. Cowan was excellent.
Jul 2016
Excellent doctor. Please do all you can to retain him.
Jul 2016
He did not "dumb it down" for me but he explained everything to me in a manner that made me feel like I was better informed about my body and that he was trying to help me understand not only my care path but also my body.
May 2016
We requested Dr. Cowan when it was necessary to use immediate care on another day. He is a wonderful listener & easy to talk to. Clear instructions made the visits go smoothly.
Apr 2016
Dr. Cowan is a terrific doctor. I had not met him before my recent visit, but I was impressed with his demeanor and willingness to determine the cause of my
problem. He actually seemed to care! Wish there were more doctors in the world like him!
Mar 2016
Dr. Cowan is a valuable asset to the clinic.
Click on the appropriate link below to enter your provider's telemedicine waiting room for your scheduled appointment.