By Wade Mitchell, Digital Marketing Coordinator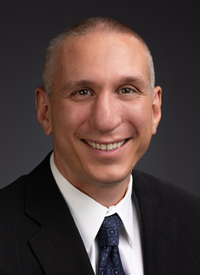 As an Integrated Behaviorist, Adrian Egger, Psy.D, collaborates with our Family Medicine providers in Philomath to help patients with behavioral health issues that are affecting their overall health. He takes a collaborative approach to behavioral health, working with the patient in integrating aspects of solution-focused behavioral therapies (i.e., CBT, DBT, ACT) with humanistic frameworks. Dr. Egger works hard to create a safe, non-judgmental environment and believes positive change can be deeply influenced by the patient-behaviorist relationship.
Dr. Egger comes to The Corvallis Clinic from Providence Medical Group in Hillsboro, Oregon, where he practiced as an Integrated Behavior Specialist.
Outside of his practice, Dr. Egger enjoys spending time with his family, doing martial arts, yoga, and playing with his dog. He also enjoys watching movies and spending time outdoors.