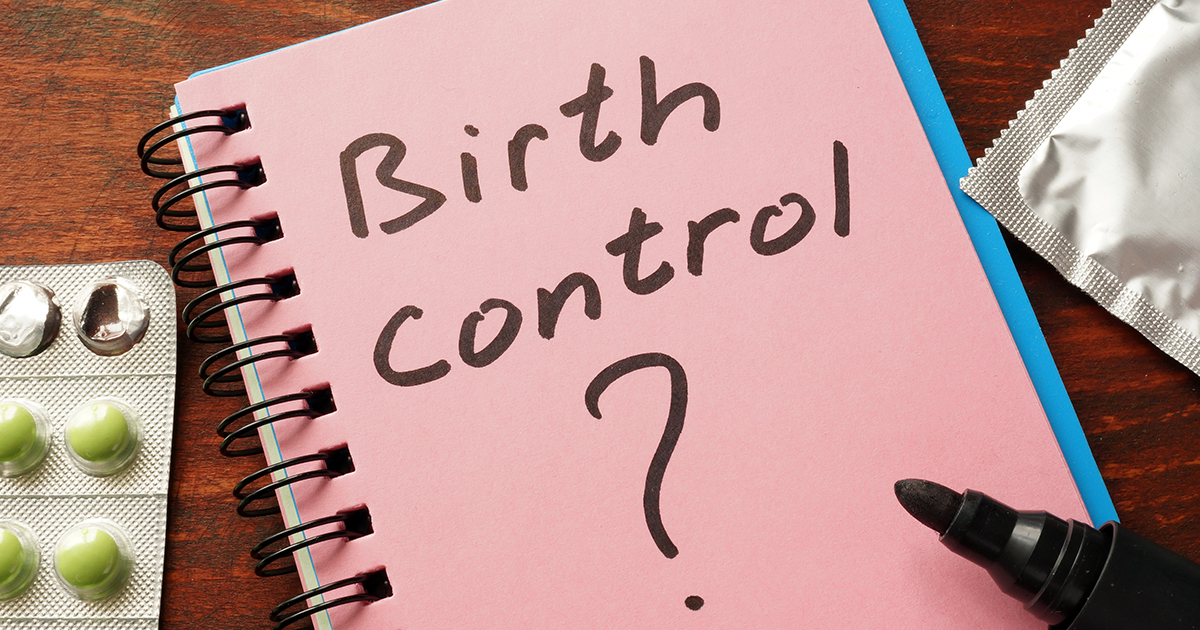 With all of the different birth control types available today, you might be having a hard time choosing. Many women default to the pill because it's affordable and easy to get a prescription, but oral contraception might not be the best fit for everyone. Several types of birth control are designed to fit different lifestyles and family planning needs. We won't be discussing the "pull-out" method or ovulation tracking because those methods are not considered effective by healthcare professionals. We'll also skip permanent and emergency contraception, as they serve slightly different purposes.
Barrier Method
Barrier methods are so-called because they create a physical barrier between the sperm and the egg. Condoms are the only barrier method designed to be applied to the male. Diaphragms are inserted into the vagina. Barrier methods are estimated to be less effective than hormonal or intrauterine birth control, but condoms are the only birth control method that also protects against sexually transmitted diseases and should be worn with any partner who might have had other partners before you.
Oral
"The pill" is a hormonal birth control prescription that prevents pregnancy when taken at the same time every day. It can also help with acne and menstrual cramps. Oral birth control is generally safe but can increase the risk of blood clots, heart attack, and stroke, especially in women over 35 and women who smoke. Fertility usually returns within 1-3 months of stopping birth control.
Intrauterine Device
Your gynecologist can insert a small, plastic device into your uterus to prevent pregnancy for up to 12 years by releasing progestin or with a spermicidal copper filament. IUDs are one of the most effective types of birth control available and can be removed at any time. As soon as the IUD is removed, you're able to get pregnant.
Inserts
There are a few different types of inserts that are placed into the vagina prior to sex to prevent pregnancy. Spermicides are designed to kill or immobilize sperm so that it cannot reach the egg to achieve pregnancy. Vaginal rings are a hormonal method that is placed into the vagina once a month. It's prescribed by a healthcare provider, but you insert each one yourself. Vaginal rings can provide similar benefits to oral birth control without having to remember a pill every day.
Implants
Nexplanon is a matchstick-sized rod that's inserted into the arm on the inner bicep. It releases progestin and is believed to be even more effective than permanent birth control methods. It can last up to three years, and you can get pregnant soon after it's removed.
Injection
Depo-Provera is an injection you get every three months in the arm or glutes. It's been associated with weight gain and delayed fertility, so it may not be the best choice for women who might want to get pregnant soon or who have any concerns about their weight. You should be able to get pregnant a few months after your most recent shot.
How to Choose a Birth Control Method
Consider your upcoming family plans. If you plan to become pregnant at some point in the near future, consider a birth control method that can be quickly and easily reversed. Think about your risk factors for clotting, heart attack, and stroke before starting a progestin method (discuss with your doctor). The efficacy of some methods, like the daily pill, relies on your ability to keep a schedule. Ask yourself how realistic it is for you to follow the regimen you're considering.