Paul Jaques, a license physical therapist at The Corvallis Clinic, has earned an Orthopedic Clinical Specialist (OCS) certification from the American Board of Physical Therapy Specialties.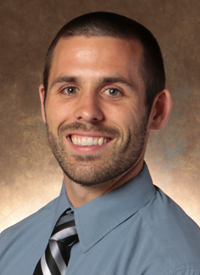 As a Board-Certified Orthopedic Clinical Specialist, Jaques offers advanced knowledge in evaluating, treating and managing patients with orthopedic conditions, including sprains, strains, tendinopathy, arthritis, ligament and muscle tears, muscle inflammation, and joint stiffness and pain. In particular, Jaques specializes in both post-surgical and non-surgical treatment of knee and shoulder injuries.
Additionally, as a Certified Strength and Conditioning Specialist, he enjoys helping injured athletes, police officers, military personnel, firefighters and others return to peak physical performance.
To become a Board-Certified Specialist, Jaques had to first submit evidence that he has provided at least 2,000 hours of direct patient care as a licensed physical therapist in the U.S. He then studied for and passed an exam administered by the American Board of Physical Therapy Specialties (ABPTS), which has certified more than 20,000 individuals who have demonstrated advanced clinical knowledge and skills in physical therapy specialty areas.
Note: For tips on avoiding injury and easing pain associated with physical activity, read the following two columns by Paul Jaques:
The Corvallis Clinic, an independent, physician-led medical group, is a comprehensive multi-specialty organization, serving Benton, Linn and Lincoln counties.  It offers more than 100 board-certified providers and advanced professionals in 27 specialties at 10 area locations.  As the fourth-largest area employer, The Clinic has 600 employees.