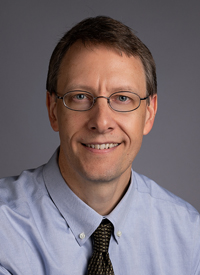 Limited availability for new patients
"It really feels good when you help to improve someone's health."
Dr. Jorgensen sees all ages and provides a variety of care and treatments in the tradition of a family physician.
Language(s) - English
Dr. Jorgensen says that while he certainly enjoys the scientific, analytical aspects of medicine, it is the personal side for which he gets his greatest satisfaction. "I love getting to know my patients and their families, to help guide them to good health and, when necessary, help alleviate their pain and suffering, whether physical or emotional."
He says he tries to build rapport with patients. "If they are comfortable with me then they feel they can ask me that one more question and perhaps dive into more complicated problems that may surround their overall health."
Dr. Jorgensen and his wife have two children, and they enjoy anything that gets them outside, such as camping, hiking, biking and visiting national parks
Residency
La Crosse-Mayo Family Medicine Residency, Franciscan Skemp Healthcare, La Crosse, WI, 2005
Education
Doctor of Medicine, Oregon Health & Science University – School of Medicine, 2002
Experience
The Corvallis Clinic, 2018-Present; Santiam Hospital, Outpatient/Inpatient Family Medicine, Stayton/Sublimity, OR, 2007–2018; Gundersen Lutheran Medical Center, Onalaska Clinic-Family Medicine, Onalaska/La Crosse, WI, 2005–2007; Associate Professor, Department of Family Medicine, University of Wisconsin Medical School, Madison, WI, 2006-2007
Certification
American Board of Family Medicine
Society of Teachers of Family Medicine Spring Conference, Denver, 2001, Student Presenter – "Teaching Core Family Medicine Principles in a Third-Year Clerkship"
"Dietary fish intake and platelet aggregation." Journal of Investigative Medicine, Jan 2000, 48(1):83A, L Westly, D Jorgensen, A Jansen, N Chiou, R Baird, J Crover, C Bryant.
Adolescent Coping with Depression Course, Oregon Research Institute, 1996, Course facilitator in a pilot research study on the impact of coping mechanisms to combat severe depression in high-risk, conduct disorder, suicidal adolescents.
Click on the appropriate link below to enter your provider's telemedicine waiting room for your scheduled appointment.