NEWS from The Corvallis Clinic
11/5/2018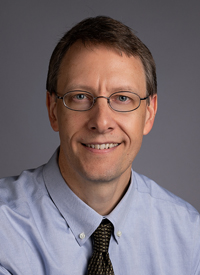 CORVALLIS — Damian Jorgensen, M.D., a family medicine physician, will begin seeing patients at The Corvallis Clinic's new facility in North Albany in mid-December. To make an appointment, call 541-926-3441; to request an appointment online, go to New Patient Appointment Request.
Dr. Jorgensen practiced outpatient and inpatient family medicine in Stayton and Sublimity at clinics associated with Santiam Hospital from 2007 until joining The Clinic. He also practiced at Gundersen Lutheran Medical Center, Onalaska Clinic-Family Medicine, in Onalaska/La Crosse, WI, from 2005 to 2007, and was an Associate Professor, Department of Family Medicine, at the University of Wisconsin Medical School, Madison, WI, from 2006 to 2007.
Certified by the American Board of Family Medicine, Dr. Jorgensen completed his residency in 2005 at La Crosse-Mayo Family Medicine Residency, Franciscan Skemp Healthcare, in La Crosse, WI. He earned his Doctor of Medicine from Oregon Health & Science University in 2002 and graduated from the University of Oregon in 1993 with a Bachelor of Science degree in Finance and Management.
Dr. Jorgensen said that while he certainly enjoys the scientific, analytical aspects of medicine, it is the personal side for which he gets his greatest satisfaction. "I love getting to know my patients and their families, to help guide them to good health and, when necessary, help alleviate their pain and suffering, whether physical or emotional."
He said his goal is to to build rapport with patients. "If they are comfortable with me then they feel they can ask me that one more question and perhaps dive into more complicated problems that may surround their overall health."
Dr. Jorgensen and his wife have two children, and they enjoy "anything that gets them outside," such as camping, hiking, biking and visiting national parks.
The Corvallis Clinic, an independent, physician-led medical group, is a comprehensive multi-specialty organization, serving Benton, Linn and Lincoln counties.  It offers more than 100 board-certified physicians and advanced clinical professionals in 27 specialties at 10 area locations.  As the fourth-largest area employer, The Clinic has 600 employees.