Galena Kolchugina, M.D.
Pediatrics
Accepting new patients
"A healthy body and healthy emotional state go hand in hand."
Dr. Kolchugina is interested in all aspects of Pediatric care and is particularly fascinated by the newborn and early childhood periods during which dramatic changes occur in growth and development. She also enjoys adolescent health and management of acute and chronic illnesses.
Language(s) - English, Russian
For Dr. Kolchugina, it's the building of relationships over time that makes being a pediatrician so special. "I see kids from when they are tiny, helpless beings up to when they are pre-adult people with plans and futues."
And she has returned to the Corvallis area to develop these relationships. "It's a way for me to contribute back to the community where I grew up and that has made me who I am."
She bases her patient care on looking at the mind and body as a whole and avoiding preconceived notions. "It's so important to step back and really listen and work with patients and their parents to determine the best plan of care."
Dr. Kolchugina and her husband have a young child. She enjoys music – she once performed in a Russian folk band – running, reading and the outdoors.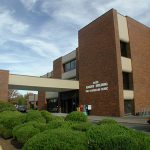 3680 NW Samaritan Drive
Corvallis, OR 97330
Map/Directions
Residency
Harbor UCLA Medical Center, Department of Pediatrics, Torrance, CA, 2015
Education
Doctor of Medicine, Oregon Health Sciences, Portland, OR, 2012; Master of Public Policy, UCLA, Los Angeles, CA, 2007; Bachelor of Science, Symbolic Systems - Human-Computer Interaction, Stanford University, Stanford, CA, 2002
Experience
The Corvallis Clinic, Pediatrics Department, 2018 to current; Health Point Medical Clinic, Des Moines, WA, 2015-2018
Certification
American Board of Pediatrics
Publications and Posters
Abnormalities in Parentally Rated Executive Function in Methamphetamine/ Polysubstance Exposed Children, Brian Piper, Summer Acevedo, Galena Kolchugina, Robert Butler, Selena Corbett, Elizabeth Honeycutt, Michael Craytor, Jacob Raber, Pharmacology, Biochemistry and Behavior, 2011 vol. 98 432-439
Gender-Based Differences in Placental Chorangiosis are Related to Increased Fetal Weight in Males and Maternal Age in Females, Galena K. Kolchugina & Terry K. Morgan, Poster presented at the 2011 Society for Gynecological Investigation Annual Scientific Meeting, Miami, Florida, March 18, 2011
Placental Chorangiosis is Associated with Increased Fetal Weight: Age Matched Controlled Twin Study Galena K. Kolchugina & Terry K. Morgan, Poster presented at the 2010 Society for Gynecological Investigation Annual Scientific Meeting Orlando, Florida, March 26, 2010
Fuctional and Morphometric Brain Dissociation Between Dyslexia and Reading Ability Fumiko Hoeft, Ann Meyler, Arvel Hernandez, Connie Juel, Heather Taylor-Hill, Jennifer L. Martindale,
Glenn McMillon, Galena Kolchugina, Jessica M. Black, Afrooz Faizi, Gayle K. Deutsch, Wai Ting Siok, Allan L. Reiss, Susan Whitfield-Gabrieli, and John D. E. Gabrieli PNAS March 6, 2007 vol. 104 no. 10 4234-4239
Medical Records in the Greater Los Angeles State Veterans Home: A Unique Opportunity to Improve Quality of Care Allison Townsend, Galena Kolchugina, Applied Policy Project for UCLA Masters of Public Policy and Published in Student Reports, The Ralph and Goldy Lewis Center for Regional Policy Studies, UCLA School of Public Affairs Los Angeles, June 30, 2006
Galena Kolchugina, M.D. Video