"I'm committed to promoting health and wellness across the lifespan"
As a primary care nurse practitioner, Ms. McLean treats and coordinates care for adults with acute and chronic complex conditions - such as cardiovascular disease, diabetes and cancer - and promotes preventive health measures.
Language(s) - English
Ms. McLean says she wants patients to feel at ease with her and to know that she is invested in them personally as well as in their health.
"When faced with a health problem, some people can be frightened and feel overwhelmed. They seek answers. Sometimes, the best answer is to be present and to partner with them on their journey as they try to improve their overall health and well-being. I consider it an honor and a privilege to form a relationship with patients and be a part of their lives."
Ms. McLean enjoys traveling and spending time with her family – she has four children and six grandchildren – along with gardening, cooking, baking, skiing and mountaineering. She has a dog, a Bischon Frise, named Wally.
Education
Master of Nursing, Oregon Health Sciences University, Portland, OR, 2008; Bachelor of Science in Nursing, Oregon Health Sciences University, Portland, OR, 2004; Associate Degree in Nursing, Chemeketa Community College, Salem, OR, 1990
Experience
The Corvallis Clinic - Present; Salem Health Medical Group, Salem, OR, 2017- 2018; Boulder Creek Clinic-WVP Medical Group, 2015-2017
Certification
Family Nurse Practitioner - American Association of Nurse Practitioners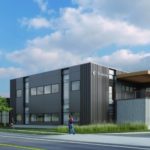 633 North Albany Road
Albany, OR 97321
Map/Directions
Heather M. McLean, FNP-C Video