John S. Murphy, DPM
Podiatry
Accepting new patients
Language(s) - English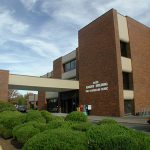 3680 NW Samaritan Drive
Corvallis, OR 97330
Map/Directions
Residency
Podiatric Surgical Residency, Medical Center Hospitals, Portland, OR, 1988
Education
Doctor of Podiatric Medicine, Dr. W.M. Scholl College of Podiatric Medicine, Chicago, IL, 1987
Patient Ratings
The Patient Rating score is an average of all responses to care provider related questions on the Patient Satisfaction Survey.
About Survey Responses are measured on a scale of 1 to 5 with 5 being the best score.
---
Comments From Patients
Mar 2018
Dr. Murphy is an awesome Dr. He has great manners, very knowledgeable, explains things so you understand, answers questions as if any and all questions are important, also has a happy, and great sense of humor. I met him when taking my Mother in to see him. I liked him so well, that I chose him to take care of my issues also!! I would totally recommend him to anyone!
Mar 2018
Dr. Murphy was wonderful. I would highly recommend him to all friends and family.
Mar 2018
He evaluated my feet and diagnosed the problem & answered all my questions & concerns and ordered bloodwork & called with the results – it was exactly what I had hoped would happen. Yay!
Jan 2018
Dr. Murphy is the very best foot doctor there is.
Jan 2018
Dr. Murphy shows compassion and is collaborative in making recommendations and decisions about issues. He is thorough and efficient.
Jan 2018
The provider was very helpful
Jan 2018
Dr. Murphy is a treasure. He always has practical advice, listens and responds to my condition/concern and I come away feeling like I've talked to a wise friend.
Jan 2018
Dr. Murphy was very helpful, I would recommend him to all my friends.
Jan 2018
Dr. Murphy is an excellent podiatrist.
Jan 2018
I was very pleased with my visit with John Murphy. He asked pertinent questions, was knowledgeable about the issue at hand, was very personable, and not quick to recommend surgery, as I had anticipated.
Jan 2018
I feel that Dr. Murphy is an excellent physician.
Dec 2017
Dr. Murphy was great. Positive, helpful, informative. provided solutions and a plan to get well. and a plan b if not well within the expected time period. Fantastic!
Dec 2017
The doctor put me at ease regarding my concerns and offered a treatment plan I could live with. He had a very calming effect regarding what could be a very serious condition for me!
Dec 2017
Dr. Murphy is always a caring, educational doctor. Always answering my questions and letting me know how to care for my problems and educating me about my problem. I see him every 3 months to make sure I get the very best care possible.
Dec 2017
Dr. Murphy listened & helped me with my problems!
Dec 2017
My family and I are really very pleased with all of our Corvallis Clinic doctors: Dr. Gray, Dr. Gimino, Dr. Murphy. They provide high-quality care and we are glad to see them.
Dec 2017
Dr. Murphy and his entire staff have always been most knowledgeable, attentive, polite and caring.
Nov 2017
Dr. Murphy has really helped me.
Nov 2017
I felt that Dr. Murphy was very genuine and truly cares about my health, well being, and the steps that need to be taken to ease my pain and give me a better quality of life.
Nov 2017
This was a good first interaction with Dr. Murphy and clinic staff.
Oct 2017
John Murphy DPM gave me excellent care, explained the problem with my foot and stated what I needed to do in order to take care of the problem.
Sep 2017
I was misdiagnosed and mistreated for a foot ailment at another doctors office (not a Corvallis Clinic physician) during the summer. The pain continued in my foot for weeks after that treatment. I thought I would give the Corvallis Clinic a try because I had heard good things about CC. Doctor Murphy healed my health problem. His diagnosis and treatment were correct. He is personable and professional. I feel great. Thank you, Doctor Murphy.
Sep 2017
Dr. Murphy is top notch in my book. He is very efficient in time management & knows what he needs to do all the while very personable.
Sep 2017
I called DR Murphy with an urgent need to see him and he saw me that same day, he is always professional, kind and concerned about my problem.
Aug 2017
Dr. Murphy is an excellent doctor and I look forward to his care. He is efficient and has helped me immensely.
Aug 2017
Very good experience Dr. answered all question and concerns I had. Most helpful in getting me on the mend. Will recommend Dr. to anyone that is suffering
from foot pain.
Aug 2017
Dr. Murphy is hands down the best doctor I have ever had the pleasure to work with.
Jul 2017
Dr. Murphy is always clear, concise, friendly. I highly recommend to all!
Jul 2017
I appreciated that he explained the cause of the pain and my options for treatment along with the pros and cons of each option.
Jun 2017
I was very happy with Dr. Murphy. I am so glad I went to see him.
May 2017
Everything went very well. Dr. Murphy is very friendly and easy to talk to. He is one of my favorite doctors.
May 2017
Dr. Murphy was very professional. This is my second experience with an ingrown toenail and I have had no problems.
Apr 2017
Dr. Murphy & his staff are the best!!
Feb 2017
Dr. Murphy is very personable. His commentary on diagnosis, treatment, and the future outcome was excellent – understandable and clear. His surgery/injection skills are first-rate.
Jan 2017
Very knowledgeable about my problem.
Jan 2017
Experience very good to excellent!
Dec 2016
The patient is my special needs son, who has been seeing Dr. Murphy for many years. He is WONDERFUL to both patient and mom!
Dec 2016
I have a challenging problem. Dr. Murphy provided good care and recommended my PCP check it out too.
Nov 2016
Dr. Murphy is the best. he's worth the drive from the coast.
Nov 2016
Dr. Murphy is great.
Sep 2016
I am very comfortable with Dr. Murphy's approach to my condition.
Aug 2016
This guy (Murphy) knows his stuff.
Jul 2016
Dr. Murphy is Great! He always explains things to me and elaborates if I happen to have additional questions.
Jul 2016
Dr. Murphy was very thorough with my problem and very kind.
Jul 2016
Dr. Murphy, excellent Dr. Explaining what procedure & care needed.
May 2016
Dr. Murphy is one of my most respected doctors at this clinic.
May 2016
Excellent visit. Spent way more time than expected, cared to customize treatment to my occupational quirks. Treatment is already showing results. Great personality!!
May 2016
Dr. Murphy was EXCELLENT! Appreciate his competence & professionalism.
Mar 2016
Dr. Murphy is wonderful. I will be going back again. Everyone was helpful & I got an appointment right away. I am a new patient!
Feb 2016
I checked in, was handed paperwork to fill out in the room. The provider entered before I could complete it. He was attentive and quick. In and out in 30 minutes and I didn't feel rushed. I was very impressed!
Feb 2016
Saw this provider for specialty problem (podiatry). Dr and his medical assistant were both very informative, conscientious, and I was very happy with how the procedure was done. I would DEFINITELY return to this provider for any other related procedures.
Feb 2016
I am a huge fan of Dr. Murphy. He has treated my mother, my son, and now me. We represent three very different kinds of patients, and he has been wonderful to each of us, both professionally and personally.
Click on the appropriate link below to enter your provider's telemedicine waiting room for your scheduled appointment.
John S. Murphy, DPM Video