Dr. Fusek sees patients 5-30 years of age and specializes in neurocognitive evaluations for ADHD, learning disabilities, autism spectrum disorders, speech and language disorders, intellectual disabilities, neurodevelopmental disorders (e.g., fetal alcohol syndrome), and memory issues in children. She also assesses social-emotional disorders (e.g., depression, anxiety, mood, oppositional defiance/conduct), visual-spatial skills, motor speed and coordination, behavioral functioning, processing speed, executive skills (organization, planning, problem-solving, inhibition, and flexibility), and academic achievement.
Language(s) - English
Dr. Fusek's neurocognitive assessments help to answer questions, diagnose a condition, and provide recommendations for a better life.
Outside of work, Dr. Fusek enjoys outdoor activities including hiking, camping, horseback riding, and rafting.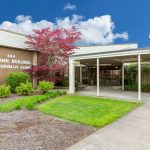 444 NW Elks Drive
Corvallis, OR 97330
Map/Directions
Internship
Burrell Behavioral Health, Springfield, MO, 1996
Education
PsyD, Minnesota School of Professional Psychology, 1997; BA, Psychology, Hamline University - St Paul, MN, 1992
Certification
American Board of School Neuropsychology - School Neuropsychology
Patient Ratings
The Patient Rating score is an average of all responses to care provider related questions on the Patient Satisfaction Survey.
About Survey Responses are measured on a scale of 1 to 5 with 5 being the best score.
---
Comments From Patients
Nov 2017
Dr. F was very professional, knowledgeable, and has a soft, sweet, kind and caring nature. Will return.
Nov 2017
This was the first visit with this doctor. We will see her at least three more times. The first impression was very good.
Nov 2016
Her attn. to us was great.
Jan 2016
Dr. Fusek, in my opinion, is an EXCEPTIONAL mental health provider. It is an honor to be one of her patients.
Jan 2016
Always friendly and kind!
Click on the appropriate link below to enter your provider's telemedicine waiting room for your scheduled appointment.