Julie Rogers, FNP-C, provides guidance and treatment for patients in Endocrinology. She has expertise in all aspects of Endocrinology, including diabetes, metabolism, thyroid, low testosterone, low libido, and menopause.
She also specializes in weight loss and works closely with patients in our Weight Loss Program.
Language(s) - English
When it comes to her patients, Julie Rogers prides herself on being a great listener and taking the time to understand the signs and symptoms of the disease.
Ms. Rogers was born and raised in the Pacific Northwest. She worked as a combat medic for the Army for 5 years and was stationed in Kentucky, Korea, and then finally San Antonio, Texas where she attended nursing school and graduate school for her Nurse Practitioner license.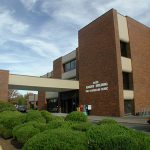 3680 NW Samaritan Drive
Corvallis, OR 97330
Map/Directions
Education
Nurse Practitioner Program, University of Texas, San Antonio, TX, 2014; Bachelor of Science in Nursing, Texas Tech University, Lubbock, TX, 2011; Associate of Science in Nursing, San Antonio College, San Antonio, TX, 1999
Experience
The Corvallis Clinic, 2020-current; Advanced Practice Nurse Practitioner, Diabetes and Metabolism Specialists, San Antonio, TX, 2015-2020; Advanced Practice Nurse Practitioner, Pulmonary and Sleep Institute, San Antonio, TX, 2014-2015; Registered Nurse, CHRISTUS Santa Rosa Hospital, San Antonio, TX, 2011-2014; Methodist Specialty and Transplant Hospital, San Antonio, TX, 2011-2012; CHRISTUS Santa Rosa Hospital, San Antonio, TX, 2001-2011; Methodist Specialty and Transplant Hospital, San Antonio, TX, 2000-2001
Certification
Family Nurse Practitioner - American Association of Nurse Practitioners
Julie Rogers, FNP-C Video