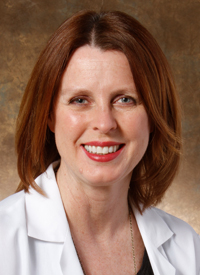 Julie Weber, O.D., is a board-certified optometrist that provides precise eye examinations and vision care.
Language(s) - English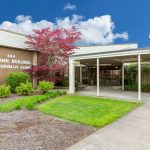 444 NW Elks Drive
Corvallis, OR 97330
Map/Directions
Residency
Portland VA Medical Center, Portland, OR
Internship
American Lake VA Medical Center, American Lake, WA
Education
O.D., Pacific University College, Forest Grove, OR - 1992
Certification
American Board of Optometry
Patient Ratings
The Patient Rating score is an average of all responses to care provider related questions on the Patient Satisfaction Survey.
About Survey Responses are measured on a scale of 1 to 5 with 5 being the best score.
---
Comments From Patients
Mar 2018
I will definitely be making Dr. Webber my new eye doctor. She was tremendous, knowledgeable and caring.
Mar 2018
Dr. Weber is awesome. I went in a bit concerned about an eye problem. She figured it out instantly and resolved it within a few minutes without even any drugs. She is always so competent and reassuring.
Mar 2018
Dr. Weber is the best eye care provider I've ever been to. She explains things thoroughly, listens when I have comments or questions. I recommend her to all my family and friends that need eye care.
Feb 2018
Dr. Weber is awesome. She embraces technology and runs with it, still managing to relate to me in "human time" as do all the other staff in that office. I am blessed with the feeling of complete satisfaction and have a very high value and trust in Dr. Weber that my care is the best available.
Jan 2018
The eye care doctor was thorough with the exam of my eyes and has a very good interpreter of my language on the phone during my visit. All went very smoothly.
Jan 2018
Dr. Weber is a very wonderful doctor! Was on top of all my tests & sent me to another specialist when necessary, so thoughtful & kind.
Jan 2018
Dr. Webber is efficient yet kind, you can ask her questions and she is happy to answer. She is very knowledgeable and she shares helpful information. I have referred family and friends to her and I will continue to do so, she is the best!
Jan 2018
The provider was professional, yet casual. Open, understanding, thoughtful, honest. Always nice to see professional shingles on the wall, including one that says "honor student".
Jan 2018
Dr. Weber has been my eye doctor for years. She is always very personable and caring. I always recommend her if someone needs an eye doctor.
Jan 2018
She is always receptive to any questions I have, regardless of how trivial it may seem, and carefully and cheerfully give as complete an answer as I could expect. She always seems to be well aware of technological advances in her field and willing to discuss them with me as they pertain to my situation. That includes regular eye care, potential problems such as glaucoma or different options for vision in situations like sports or other activities. I always get a report with imagery that shows current vision test results with past exams. She's GREAT!
Jan 2018
I have seen Dr. Weber for many years regarding any eye care issues that I may have. She has ALWAYS provided superb care. I can't think of a single thing that I would think that she should do differently.
Jan 2018
I have been seeing Dr. Weber for years. I find her an excellent Dr with great bedside manner, she knows my history well of my vision impairments, she educates and explains to me any changes in my condition.
Dec 2017
Dr. Weber and her team are exceptional! I always feel welcome & cared for.
Dec 2017
Dr. Weber is very concerned about her patients and she is a warm and caring lady. Much respected.
Dec 2017
Dr. Weber has been my optometrist for more than 10 years. She was the person who discovered I had macular degeneration. I have great faith in her.
Nov 2017
Dr. Weber has consistently provided me with superb eye care over many years. I am delighted to recommend her to my friends and family members when they are in need of an eye specialist.
Nov 2017
Dr. Weber is exemplary. She is the only doctor I have found that truly understands the complexities of my eye history and I have full confidence in her skill and advice. We have created a great baseline so we know if there are any changes and she is supportive.
Nov 2017
Julie is a competent Doctor with great people skills.
Nov 2017
I've been going to Dr. Julie Weber for my eye care for years now and have always been pleased with her thorough care.
Nov 2017
Outstanding Job by the whole staff. Dr. Weber is the best.
Oct 2017
Dr. Weber is outstanding in all aspects of her professional aspects.
Oct 2017
I have used this provider for some years and always had a good experience.
Oct 2017
I find Dr. Weber a caring and very competent eye doctor.
Oct 2017
This provider has always been very thorough in all areas of care.
Oct 2017
Dr. Weber is great, she helped me with a very import need for my eyes
Oct 2017
Truly respect Dr. Weber and her credentials. Sharon the contact specialist is very good at what she does and is very personable.
Sep 2017
Dr. Weber is very personable, asked questions and made me feel comfortable.
Sep 2017
Julie Webber is my eye care doctor, and I have always felt confident about her information for my care.
Sep 2017
I always appreciate the level of expertise, efficiency, and care I receive from both Dr. Weber and Sharon – who is the contact lens specialist.
Sep 2017
I have nothing but good to say about Dr. Weber. She goes above and beyond what most doctors would do in analyzing my situation.
Aug 2017
This was my first visit with Dr. Weber. She was very nice & answered all my questions. I did want to mention that the Frame Shop there on site was awesome.
Aug 2017
Dr. Weber is friendly, on-point, and very professional.
Aug 2017
Dr. Weber and Sharon Eng provide a very comprehensive eye care visit. They are easy to communicate with and always available to answer questions during and after appointments.
Aug 2017
Dr. Weber is a very good doctor and very concerned about her patients and takes great care with us.
Aug 2017
Dr. Weber is a capable, competent provider. I have great confidence in her and appreciate her care and attention to detail.
Aug 2017
This was the first time I have seen Dr. Weber for a routine eye exam. She was very attentive and answered my questions. She did a very thorough exam and I felt extremely confident with her analysis of my eye condition. I would definitely see her again and recommend her to others.
Aug 2017
Dr. Weber is always a great clinician that gives me thorough and excellent care.
Aug 2017
Dr. Weber was great! First time I had seen her and I was impressed. She was very helpful, answered all my questions, was very personable, explained everything in an understanding way, and I will definitely see her for periodic eye check-ups.
Aug 2017
I feel really lucky to have this doctor. And she is really easy to talk to and ask her anything. And my exams are very thorough.
Jul 2017
Dr. Weber is a jewel. She aimed at my concerns and found what was causing my vision issues.
Jul 2017
She is a good provider. very professional
Jun 2017
Very Good: I have needed emergency treatment for damage to my eyes and subsequently for resultant corneal erosion which was unusually painful. Of the more than 8 MDs and ODs who treated me, Julie Weber (seen for the first time this visit) was easily the most helpful.
Jun 2017
Dr. Webber has been an outstanding provider, courteous, professional and informative
May 2017
Dr. Weber has been my eye dr. for years & years. She is great! The best dr. I've ever had!
May 2017
Dr. Weber is extremely professional, but also very friendly. She always answers all my questions and I never feel she is rushing me. Her nurse, Eden is very helpful too.
Apr 2017
Excellent professional – very friendly and competent.
Apr 2017
Efficient, but pleasant. Good exam and background questions.
Jan 2017
Good experience, we need more doctors like Dr. Weber.
Jan 2017
Dr. Weber and Sharon Eng are an excellent team.
Jan 2017
I have had Dr, Weber for many years as my eye care professional, and I've found her to be a very concerned and caring person. With what I am going through at the moment I cannot say how grateful I am for that support. I have found her to be a very patient go to person for my needs.
Dec 2016
Dr. Weber my first choice – excellent in every way.
Nov 2016
Ideal doctor at the clinic
Oct 2016
I feel very pleased with the service from this provider and her staff
Sep 2016
Dr. Weber & staff are excellent.
Aug 2016
I have been seeing an ophthalmologist for years and he never EXPLAINED why I had these symptoms. Dr. Weber gave me an answer, provided a test that allowed my concerns about further issues, gave me options about a solution. She absolutely ROCKS and so does her staff.
Aug 2016
Dr. Weber is wonderful!
Aug 2016
Dr. Weber was amazing. She was thorough, competent, respectful, and professionally kind. The testing she did and the patient way she reviewed and explained the results with me helped me to get my mind around the situation better than I think anyone else could.
May 2016
I travel hours round trip to see her even though similar care is available in my area. I started with her years ago and continued after I moved elsewhere. This relates to my confidence and trust in her care and expertise.
May 2016
Dr. Weber is most excellent!
Apr 2016
Dr Weber is exceptional in her professionalism, caring attitude and knowledge. She provides excellent care at all times!
Feb 2016
Dr Weber is a sharp mind, on task, and kind eye doctor. As long as I am in Corvallis, she will always be my eye doctor.
Feb 2016
Dr. Weber is a wonderful doc.
Jan 2016
I had an eye injury and Dr Weber was on top of it. What I like was that she explained the problem so I could understand
Jan 2016
I find Dr. Weber to be excellent but like most doctors, too quick to dismiss dietary contribution to our chronic diseases – in this case, of the eyes.
Jan 2016
All good. Very confident in this provider.