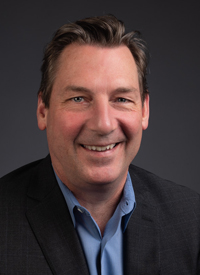 Michael D. Brant, M.D.
Urology
New patients by referral
Language(s) - English
Mountain biking, skiing, and reading.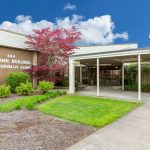 444 NW Elks Drive
Corvallis, OR 97330
Map/Directions
Residency
Indiana University Medical Center
Education
M.D., University of Missouri School of Medicine, 1990
Certification
American Board of Urology
"Idiopathic Thromboembolism as the Presenting Sign of Occult Prostate Cancer" Urology, Volume 51, 1998.
"The Prosthesis Salvage Operation: Immediate Replacement of the Infected Penile Prosthesis" Journal of Urology, Volume 155, 1996.
"Management of Infected Penile Implants" Techniques in Urology, Volume 1, 1995.
Patient Ratings
The Patient Rating score is an average of all responses to care provider related questions on the Patient Satisfaction Survey.
About Survey Responses are measured on a scale of 1 to 5 with 5 being the best score.
---
Comments From Patients
Mar 2018
My appointment with Dr. Brant was very positive and he answered all my questions and did not have his hand on the door trying to get to the next person which is so common nowadays in the medical field.
Mar 2018
I think Dr. Brant is an excellent doctor
Mar 2018
I can't say enough good things about Dr. Bryant and staff. He made a tough road easier, a great doctor.
Feb 2018
Dr. Brant has been taking care of my dad's urology concerns for many years and has been a VERY good doctor!
Feb 2018
Very nice and courteous doctor and team.
Feb 2018
Very thankful for this kind and caring doctor
Jan 2018
Dr. Brant has always been open, clear & precise with me. I believe he has taken extra time and thorough with me when explaining my health condition.
Dec 2017
Very impressed with the doctor and his nurse. very professional and knowledgeable.
Nov 2017
I felt like the care provider provided all the information I needed. The procedure was performed well.
Nov 2017
Dr. Brandt is a very good doctor he's very thorough. I have complete confidence in his abilities and he's a nice guy.
Oct 2017
Dr. Brant was an excellent provider and I will recommend him to friends and family. He was courteous, friendly, and professional with an upbeat attitude.
Oct 2017
My appointment was conducted in the highest possible level of professionalism.
Oct 2017
I was well informed throughout the whole process.
Sep 2017
Dr. Brant is a very down-to-earth person that is very easy to understand what procedures need to be done and does those procedures perfectly.
Sep 2017
Always get good care from Dr. Brant.
Sep 2017
Doctor Brandt is a very fine urologist and doctor. The best I have seen.
Sep 2017
Dr. Brant is a fantastic dr.
Aug 2017
Dr. Brant is an excellent physician providing excellent care to his patients.
Aug 2017
Dr. Brant is always timely, thorough, listens, and explains my current health situation. He does a great job.
Aug 2017
Very comfortable, competent physician. Helped me understand the maze of prostate cancer treatment options, very satisfied with the level of care I received.
Aug 2017
This was my first surgery and Dr. Brandt made me feel very comfortable about it. l appreciate him and his staff!
Aug 2017
I am very comfortable and satisfied with Dr. Brant as my urologic physician. He is very knowledgeable about my medical situation.
Aug 2017
The staff and Dr. Brant have always been kind and understanding with my health care needs. I have and will continue to recommend Dr. Brant to friends, family and anyone else who is seeking medical attention for Urological needs. He is passionate about patient care with an assistant that is just as caring. They have exceptional people skills.
Aug 2017
Overall very pleased with Dr Brant and his staff.
Jul 2017
Doctor Brandt is one of my favorite health care providers. He is always thourgh and has a good handle on my condition and treatment. I respect his judgment and advice very much.
Jul 2017
Excellent provider. I like the clinic for my specialist care.
Jul 2017
Dr. Michael Brant has listened and been compassionate and caring about my health since day 1.
Jul 2017
Dr. is very busy with a lot of patients, but still provides me with excellent care.
Jul 2017
Dr. Brant was very professional, open to discussing my condition and options, and was very helpful. I'm very pleased with the care he provides to me.
Jul 2017
Dr. Brant is a superb doctor and a great friend.
Jun 2017
Dr. Brant was professional and pleasant. He took great care of me and explained everything about my procedure.
May 2017
Down to Earth explanations, I could understand.
May 2017
Dr. Brant's friendly attitude, allowing many questions, was encouraging throughout my visit.
Mar 2017
Dr. Brant has been a great physician for me over the years.
Feb 2017
This provider has set the bar for great service very high.
Jan 2017
I appreciate all Dr. Brandt has done for me.
Jan 2017
He is a very GOOD Dr.
Nov 2016
My care with this provider over a period of many years has been excellent.
Nov 2016
Best Doctor in the world…
Aug 2016
Dr. Brant is the one doctor I always trust & look forward to seeing.
Jul 2016
Really like Dr Brant, his nurse and staff, always pleasant.
Jul 2016
All of my visits with Dr. Brandt have been efficient and timely.
Jul 2016
Dr. Brandt really dug into my medical history, explained everything and really put my mind at ease.
Jun 2016
Dr. Brant is very professional yet fully present to the patient – taking time to explain, ask questions, respond to queries or concerns.
Jun 2016
I am glad I was referred to Dr Brant. He does a great job
May 2016
Great doctor.
Apr 2016
Very good experience & Dr. Brant & staff were EXCELLENT.
Apr 2016
Dr. Brant is very professional.
Apr 2016
An excellent visit and I was impressed by the immediate diagnostic process employed to determine my condition and explain the causes for my symptoms. A new prescription was explained and ordered for me to pick up at my pharmacy. I could not ask for more thorough treatment and diagnostic evaluation. Thank you for the opportunity to express my appreciation for the excellent service and concern demonstrated by the doctor and staff.
Mar 2016
Dr. Brant was terrific. He diagnosed my condition, and narrowed its possible cause.
Mar 2016
My total experience with Dr. Brant and the clinic has been outstanding!
Feb 2016
I asked to see Dr. Brant & he has been very good, easy to understand, answered all my questions and provided a plan going forward that made sense.
Feb 2016
My own PCP sent me to Dr. Brant. Trouble was found and in the course of time, corrected by means of treatment.
Jan 2016
I was very impressed with the doctor and his staff and greatly appreciated that he patiently explained everything and took plenty of time to explain everything including all of my options and pluses and minutes of all of them.
Jan 2016
Dr Brant and his staff have provided the best care I have ever had.
Click on the appropriate link below to enter your provider's telemedicine waiting room for your scheduled appointment.