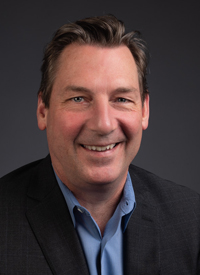 Michael D. Brant, MD
Urology
New patients by referral
Designated as a Center of Excellence for Rezūm™ Water Vapor Therapy

Language(s) - English
Dr. Brant is an outstanding urologist and surgeon. He has been serving patients diligently with The Corvallis Clinic since 2005. Previously, he was a major in the United States Air Force, stationed at Wright-Patterson Air Force Base in Ohio. During his military service, he was the Chief of Urology Services.
On the cutting edge of urology services, Dr. Brant provides a wide range of urology services and has been awarded the Rezūm™ Center of Excellence designation from Boston Scientific. This designation recognizes his high degree of experience with Rezūm™ water vapor therapy and commitment to delivering effective, long-lasting therapy to men suffering from benign prostatic hyperplasia (BPH). Only a select number of physicians have achieved this milestone.
Outside of his medical practice, Dr. Brant enjoys mountain biking and reading.
Residency
Indiana University Medical Center
Education
M.D., University of Missouri School of Medicine, 1990
Certification
American Board of Urology
"Idiopathic Thromboembolism as the Presenting Sign of Occult Prostate Cancer" Urology, Volume 51, 1998.
"The Prosthesis Salvage Operation: Immediate Replacement of the Infected Penile Prosthesis" Journal of Urology, Volume 155, 1996.
"Management of Infected Penile Implants" Techniques in Urology, Volume 1, 1995.
Click on the appropriate link below to enter your provider's telemedicine waiting room for your scheduled appointment.