Limited availability for new patients
"I joyfully serve for the love of my patients"
Board certified in both Internal Medicine and Pediatrics, Dr. Sherman is a specialist for adults as well as children.
Language(s) - English
Creating the most pleasant patient experience possible by delivering exceptional medical care and outstanding customer service is the driving force behind Dr. Michael Sherman's practice.
Dr. Sherman bases the care he provides on a close patient-physician relationship. "There are so many factors that come into play when someone is addressing their health – including physical, psychological, emotional, cultural, and financial – that a one-size-fits-all approach is rarely effective. Instead, it requires a working, trusting relationship to come up with a health-care solution that works for each patient."
He says his calling to pursue a medical career was a natural culmination of his science training as a Ph.D chemist and his humanitarian interest in serving the community. He cites an experience with a bedridden patient in a nursing home as a particular confirmation of the profession he chose. "Discussing with her the end-of life-issues, the meaning of life for her, her present role in life, what to expect when she dies, whether her life was significant, can't help but make the physician realize what a particularly special privilege it is to practice medicine."
Dr. Sherman loves spending time with his family and church community, and he enjoys many outdoor activities, including hiking, backpacking, mountain climbing, boating and fishing.
Residency
Internal Medicine and Pediatrics, Creighton University Medical Center, Omaha, NE, 2003
Education
Doctor of Medicine, Creighton University School of Medicine, Omaha, NE, 1999; Doctorate in Physical Chemistry, University of California-Irvine, Irvine, CA
Experience
The Corvallis Clinic, 2018-Present; Agape Internal Medicine & Pediatrics, P.C. (owner), 2017-2018; Samaritan Health Services, Albany, OR, 2003-2017
Certification
American Board of Internal Medicine and American Board of Pediatrics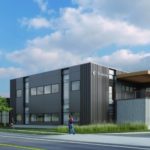 633 North Albany Road
Albany, OR 97321
Map/Directions
Michael Sherman, M.D., Ph.D. Video