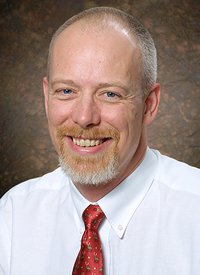 M. Patrick Allender, M.D.
Pediatrics
Closed practice
Language(s) - English
Dr. Allender's special interests are swimming, skiing, mountain biking, whitewater canoeing, and reading.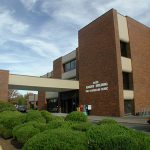 3680 NW Samaritan Drive
Corvallis, OR 97330
Map/Directions
Residency
Albert B. Chandler Medical Center, University of Kentucky, Lexington, KY 1987
Education
M.D., West Virginia University, Morgantown, WV - 1984
Certification
American Board of Pediatrics
Patient Ratings
The Patient Rating score is an average of all responses to care provider related questions on the Patient Satisfaction Survey.
About Survey Responses are measured on a scale of 1 to 5 with 5 being the best score.
---
Comments From Patients
Dec 2017
Dr. Patrick Allender is absolutely the best pediatrician in Corvallis. So kind, patient, and smart!
Dec 2017
Our family highly values Dr. Allender's knowledge, experience, and effort.
Oct 2017
I've brought my five children to the Corvallis Clinic Pediatrics dept. The clinic/drs. have always been awesome. We've known Dr. Allender for so many years.
He's AMAZING. And kind!
Oct 2017
Dr. Allender and staff are always very pleasant! It's reassuring to know your concerns are being heard. I recommend him to everyone!
Aug 2017
Dr. Allender is always very caring and logical. He gives very reasonable options for treatment, and it is obvious that he cares about his patients and their families.
Aug 2017
First time seeing Dr. Allendar- very informative and he even followed up on test results on a Saturday!
Jul 2017
He is wonderful and we had a great meet your provider visit and a first baby appointment. He is amazing.
Apr 2017
Dr. Allender is amazing! Our family loves him!
Mar 2017
I used to think that Dr. Allender was a little too laid back. However, when my child became seriously ill, I found that he worked diligently for her and that his experience makes him much more valuable than most pediatricians. He is also respectful which makes communication easy. It took some time, but now he trusts my observations and I highly value his expertise.
Feb 2017
Dr. Allender was very thorough and spent a good amount of time with me and my newborn. So refreshing to have a provider that wasn't in a rush!
Feb 2017
My son has non-verbal autism. Your clinic staff is always very understanding and patient w/him. I am so grateful.
Feb 2017
We love Dr. Allender, he is an exceptional provider. He is humble, courteous, and very kind. He always makes us feel like we are his most important appointment of the day.
Jan 2017
Allender is always up to date, polite & practical.
Sep 2016
Really appreciate care for my child, up to date EBP clearly evident.
Sep 2016
We have always been treated with courtesy and great service. Great doctor and great support staff!
Sep 2016
We absolutely love Dr. Allender
Aug 2016
He is an Excellent Doctor who surpasses all of our expectations, we would highly recommend him to everyone!
Aug 2016
Dr. Allender is awesome!
Aug 2016
Haven't had any problems so far.
Jul 2016
We love Dr. Allender! He came recommended from a friend when our first child was born. Since then, he's always been available when our kids need him. Both our kids had minor trouble when they were newborns learning how to feed, etc. and he was available for daily check-ups and weigh-ins. Awesome physician.
Jul 2016
Dr Allender is amazing. He makes us feel like we have his undivided attention and always answers all of our questions. Our girls have seen him for years and we
have been very happy with the level of service and care we received from him!!
Jul 2016
I cannot say enough good things about him. He is an excellent doctor and he ALWAYS listens to my concerns. He is outstanding! His medical assistant is very nice and always smiling. The office staff is always polite and very helpful.
Jul 2016
Very friendly and cheerful.
Jun 2016
Dr. Allender is truly exceptional! We love him.
Jun 2016
I commute an hour to this office just because they're so great with my children and I.
Apr 2016
My child is often shy & Dr. Allender managed to connect with him easily despite that. My child looks forward to him now.
Jan 2016
Dr. Allender is amazing!! Whenever we see him he gives us his full attention and never rushes us!
Jan 2016
Dr. Allender is a great provider and my family is very happy to have him as our pediatrician.