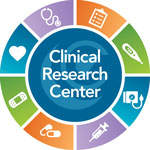 The term cardiovascular disease is an umbrella term for many types of conditions that affect the heart and blood vessels. These conditions include heart attack, stroke, heart failure, arrhythmia, heart valve problems and peripheral artery disease ("poor circulation"). Peripheral artery disease occurs when arteries narrowed by the accumulation of fatty deposits (atherosclerosis) reduces blood flow to limbs.
The "prevention" recommendations for different cardiovascular diseases are similar – quit smoking, exercise, lower cholesterol and blood pressure, and maintain a healthy weight.
If appropriate, patients who have been diagnosed with a heart attack, stroke or symptomatic peripheral artery disease will be instructed to "double down" on the prevention recommendations mentioned above. Unfortunately, many patients go on to experience additional cardiac events. The Center for Disease Control and Prevention estimates that 30 percent of heart attacks and 23 percent of strokes occur in people who have already had a heart attack or stroke.
Medical scientists have been studying patients with existing cardiovascular disease with the goal of reducing the recurrence of cardiac events.
A new clinical study at the Clinical Research Center is being done to evaluate the effect of a medication that might reduce cardiac risk in patients who have had a heart attack, stroke or symptomatic peripheral artery disease and who are overweight or obese. Participants in this study must be at least 45 years old and not have diabetes.
If you think you might qualify, the investigators for this important study invite you to contact The Clinical Research Center for more information.