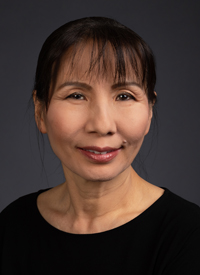 After 27 years, Eunju Metzler, MD, is retiring from The Corvallis Clinic. She has faithfully served our community as a Pediatrician for almost three decades and has cared for multiple generations of families.
During her tenure, she also served as the Pediatrics Medical Department Chair, on the Professional Standards Committee, the PEER Review Committee, and the Retirement Committee. When asked, she said her most significant contributions to The Clinic had been her time spent on the PEER Review Committee and the Professional Standards Committee, as well as her longevity as a medical provider.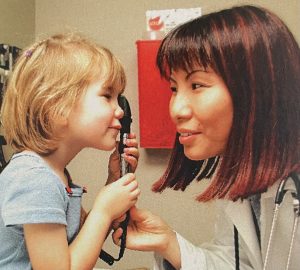 Dr. Metzler has always gone above and beyond in her care for patients. When asked what advice she would give new members of the medical community, she responded, "Being a doctor is a calling, not a job." And that statement greatly speaks to her approach as a doctor. In her retirement letter to patients, she wrote, "I've always loved children; so, choosing to be a pediatrician seemed natural to me. I've loved my job more than I can express, but the time has come for me to enjoy a slower life with my loved ones. It has been my great privilege and honor to participate in the care of your precious children. Thank you for entrusting me with their care over the years. I thoroughly enjoyed getting to know your family. I will always cherish the relationships I established with you and your loved ones."
Patients have described her as kind, thorough, communicative, patient, and "the best doctor ever." When asked what her greatest lesson learned as a physician was, she responded, "To cure sometimes and comfort always."
When asked what she has appreciated most about her time at The Clinic, she said she has loved caring for all her patients over the years. She also really appreciates the hardworking staff at The Clinic. Her fondest memory has been the outpouring of gratitude and support that she's received from patients. She has received many letters, cards, photos, flowers, and other gifts from patients and families over the years. "This made me feel like I have made a difference, in my small way," Dr. Metzler shared.
Dr. Metzler looks forward to the freedom she'll have in retirement, as well as the time to be herself and the ability to travel more and for longer.
Here are some words from her co-workers upon retirement:
Dr. Metzler has been a great partner and has taught me a lot over the years. I will miss her and know our patients will too." – Christy Rivers, DO, Pediatrics
Dr. Metzler is a caring pediatrician who is trusted by her patients and their families. Families will often comment to me that they would be lost without her and that she has been with their family for so many meaningful years. She has been a compass for so many as they navigate their health. Thank you, Dr. Metzler, for giving to the children and teens of our community. You have been a support for so many who have needed help. Your years of work signifies an investment into the future. You will be missed and not forgotten." – Cara Wheeler, PsyD, Integrated Behaviorist (Pediatrics)
The Corvallis Clinic is an independent, physician-led medical group and a comprehensive multi-specialty organization serving Benton, Linn, and Lincoln counties. It offers over 100 board-certified physicians and advanced clinical professionals in 27 specialties at 10 locations. As one of the largest employers in the area, The Corvallis Clinic has more than 600 employees.