What to Expect from Your Visit to the Corvallis Clinic
Gender and sexual orientation minorities deal with healthcare difficulties on a frequent basis, from matters as common as the language in forms and documents to matters as serious as next of kin and healthcare proxy. As we progress toward a more inclusive, equal, and accepting society, deliberate steps need to be taken to ensure the comprehensive and comfortable care of those in the LGBTQIA+ community. Just as the cisgender heterosexual community has easy access to complete care in a welcoming environment, we must ensure all of our community members have the same. The Corvallis Clinic is dedicated to making that care and consideration commonplace in our facilities.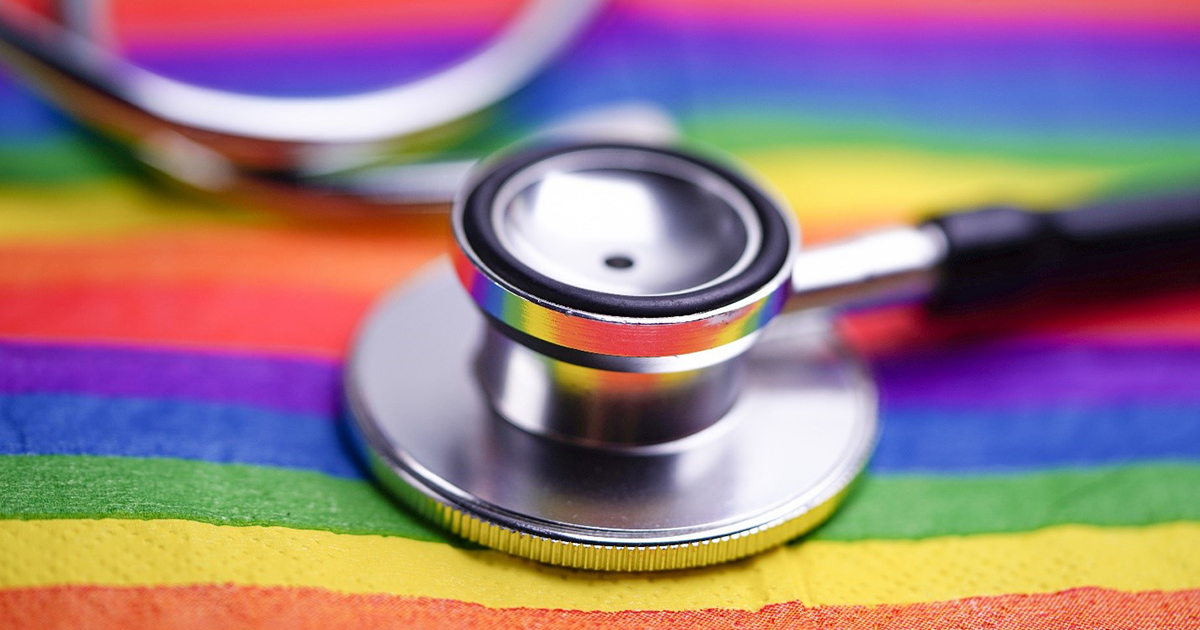 Some demographics have unique healthcare needs that should be addressed by a caregiver who is familiar with the common concerns of that demographic. The LGBTQIA+ community includes those who identify as lesbian, gay, bisexual, transgender, queer, and others. By giving those patients the option to see a physician who specializes in those areas of care, we hope to improve the quality of service we provide to the entire community.
Robin McKelvey, MD (she/her) 
Dr. McKelvey is a doctor of internal medicine who focuses on the needs of LGBTQIA+ patients. In the middle of a fellowship for infectious disease, Dr. McKelvey realized it was not her passion to provide consults and one-off patient care. She wanted her career to involve developing relationships with patients and providing long-term primary care based on excellent trust and communication. She switched her focus to general internal medicine, HIV care, and LGBTQIA care, and has developed a keen awareness of the underserved queer community. "We see people in some of the scariest moments in their lives, and they want to know they are seen for who they are."  
What You Can Expect During Your Primary Care Visit
A visit with a new primary care physician can make some patients nervous. You can expect much the same protocol on your visit as any other patient. That means your doctor will ask you about your general wellbeing, any health concerns you might have, your relationships and sexual activities, the need for preventative care like vaccines, smoking habits, substance use, and symptoms of depression and anxiety. You're encouraged to ask your provider about any medical, psychological, or social issues you're concerned about. Equal care also means you'll be given the same respect and consideration others take for granted in regards to:
Your designated healthcare proxy, including a same-sex partner

The complete confidentiality of your services and information 

The freedom to use the restroom that matches your gender identity and expression

Visitation and decision-making rights of partners, children, and others defined as family

The language on your forms and documents
Our Services
Primary care and preventive screenings

Women's health services

Confidential sexual and reproductive services

Trans health care

Smoking cessation assistance

Behavioral health assessments and care

Geriatric care

Specialty care

Insurance counseling and payment plans

Interpreter services (available 24/7)
---
Dr. Robin McKelvey is an internist at The Corvallis Clinic, and is also an LGBTQIA+ friendly primary care provider."We see people in some of the scariest moments in their lives and they want to know they are seen for who they are."
Dr. McKelvey is currently accepting new patients. To schedule an appointment, please call 541-754-1260.