"Change is possible when using our personal strengths and interests."
Daryl Handlin uses such methods as Cognitive Behavioral Therapy, Motivational Interviewing, and Acceptance and Commitment Therapy to treat those with mental health and addiction disorders. He works with patients 11 years of age and older.
Language(s) - English
Services Provided: Individual psychotherapy, diagnostic evaluation, and brief consultation
Treatment Approach: Motivational Interviewing (MI); Acceptance & Commitment Therapy (ACT); Cognitive Behavioral Therapy (CBT); Elements of Dialectical Behavior Therapy (DBT); Solution-Focused Brief Therapy (SFBT)
Disorders Treated: Anxiety; depression/mood. Impulse control; trauma; addiction (when secondary to mental health concerns)
Issues Treated: Stress; relationship problems; career issues; academic problems; LGBTQ
Services Not Provided By Mr. Handlin: Neuropsychological evaluations; forensic evaluations; testimony in legal proceedings; assessment for eligibility for worker's compensation or disability
Daryl Handlin believes his initial arts career now influences his practice as a Licensed Clinical Social Worker. "My creative background helps me tailor approaches for others to journey forward in making meaningful and sustainable change."
"I believe, above all else, we should always interact with others with compassion and kindness. When we see others as having great potential and promise, this then becomes a shared belief that is often realized through our relationship."
Mr. Handlin and his wife have two grown daughters. He enjoys music, theater, visual arts, cycling, and outdoor activities.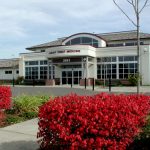 1705 Waverly Drive SE
Albany, OR 97322
Map/Directions
Education
MA, Social Work: Clinical Concentration and Evidence-Based Specialization, University of Chicago, 2007; Bachelor of General Studies in Psychology and Social Work, Wichita State University, Wichita, KS, 2005; Bachelor of Fine Arts-Music, Wichita State University, Wichita, KS, 1995
Experience
Over 12 years of experience as a practicing clinician. The Corvallis Clinic, 2017 - ; Clinical Director, Mental Health Association, Wichita, KS, 2016-2017; Senior Social Worker/Mental Health Court, Comcare of Sedgwick County, Wichita, KS, 2007-2016
Certification
Licensed Clinical Social Worker
Patient Ratings
The Patient Rating score is an average of all responses to care provider related questions on the Patient Satisfaction Survey.
About Survey Responses are measured on a scale of 1 to 5 with 5 being the best score.
---
Comments From Patients
I really enjoy my visits with Dr Handlin, he listens to my point of view and has suggestions on how to work my treatment in my every day life.
Dr. Handlin is kind, welcoming and supportive. He listens carefully and without judgment to my concerns, and responds with compassion and insight. Dr. H. easily recalls details and outcomes from our previous sessions, and I believe he is invested in my well-being. I look forward to our visits and have highly recommended seeing him to my friends.
Click on the appropriate link below to enter your provider's telemedicine waiting room for your scheduled appointment.
Daryl Handlin, LCSW Video