Shelly R. Svoboda, M.D.
Neurology
New patients by referral
"Being a neurologist encompasses all of the things that I enjoy."
Dr. Svoboda (SWO-bo-duh) knows it takes curiosity, an open mind and diligence to diagnose and treat complex neurological conditions.
Language(s) - English
Dr. Shelly Svoboda (SWO-bo-duh) loves solving problems. She also enjoys working with people. There is no better combination for her than to be able to problem solve for the people she cares about most – her patients. She also understands that listening to her patients and their families, and including them in the decisions they face, is best for their ongoing care.
Dr. Svoboda chose to move her practice to The Corvallis Clinic after falling in love with the Willamette Valley during a visit.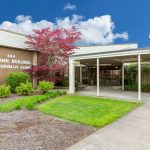 444 NW Elks Drive
Corvallis, OR 97330
Map/Directions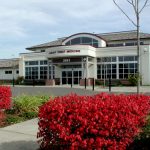 1705 Waverly Drive SE
Albany, OR 97322
Map/Directions
Residency
Residency and Internship, University of Kansas Medical Center, Kansas City, 1998
Education
M.D., University of Kansas Medical Center, Kansas City, 1994
Experience
Neurologist, Noran Neurological Clinics in Minneapolis and Medical Director of the American Parkinson Disease Association Information and Referral Center, 1998-2010
Certification
American Board of Psychiatry and Neurology, in Neurology
Patient Ratings
The Patient Rating score is an average of all responses to care provider related questions on the Patient Satisfaction Survey.
About Survey Responses are measured on a scale of 1 to 5 with 5 being the best score.
---
Comments From Patients
Mar 2018
Dr. Svoboda is the best doctor I have ever had. She is a great listener and cares about my well-being. My symptoms have greatly lessened under her care. I am grateful.
Mar 2018
Dr. Svoboda is intelligent, kind and thoughtful. Every appointment is a good experience. I very much appreciate her exceptional care.
Mar 2018
I've never experienced a visit with a physician as caring, professional or friendly as Shelly Svoboda. My neurological problem started twenty plus years ago and I truly wish I had been a patient of hers from day one. I feel my problem would have been solved many years ago. Solved with expertise, kindness, and respect.
Mar 2018
Dr. Svoboda has a reasonable plan to confirm my condition. I am hopeful she will add up all of my symptoms to reach a diagnosis.
Mar 2018
Dr. Svoboda was interested, kind and explained everything to me fully. I left the office feeling somewhat more positive then when I walked in.
Feb 2018
Dr. Svoboda is an excellent health care provider. Always professional, knowledgeable, and courteous. I would recommend her without hesitation.
Jan 2018
Her use of illustrations and examples was helpful. she responded to my concerns and questions in a caring way and was easy to understand.
Jan 2018
This appointment was extremely timely and pleasant. The nurse was thorough and professional. Dr. Svobada spent the time to not only check me out but to also quiz me on my present concerns and worries. When I mentioned a few things she addressed, each and every one of them and had me do some physical things that worried me. By doing these things and talking about the results put me at much greater ease in my future health. I really do appreciate the time and care she spent with me and I would for sure recommend her to others who need a doctor in this field. others.
Jan 2018
I received excellent attention and care. I would highly recommend the doctor and clinic. Dr. Svoboda was excellent.
Jan 2018
Dr. S. is amazing and show concern for my general health, not just neurology. She is an amazing listener, communicator, and teacher, which make her one of the best Dr. I have ever been to.
Dec 2017
Dr. Svoboda was the dr. who helped me when I moved up to Corvallis. I was having very bad headaches & she got the answer to the problem. With her help I have not gotten them for last 3 years to me she is the best.
Dec 2017
Shelly Svoboda is a great neurologist. She is personable and really listens. (This is an uncommon characteristic for specialists!)
Dec 2017
I look forward to seeing Dr. Svobda. She is easy to talk with and I feel free in asking questions or explaining results.
Nov 2017
She is the best neurologist I have had yet. Thank you!!!
Nov 2017
Dr. Svoboda is extremely well qualified and her "bedside manner" is excellent. She explains everything that she is discussing and she talks with me, rather than to me. I intend to stay with the Doctor for as long as I can.
Nov 2017
Dr. Svoboda discussed the change of the medication with me so I felt my needs were sincerely addressed.
Nov 2017
Excellent doctor; professional, empathetic, great person.
Nov 2017
Dr. Svoboda is excellent at relating to our family member is a respectful and professional manner.
Nov 2017
I have been seeing Dr. Shelly Svoboda for about 4 years or less and she has been the best I have ever seen.
Oct 2017
I have had very good experiences with her. she is very attentive and responds to my call when I have needed some medical attention as I have a chronic illness and on disability.
Oct 2017
My doctor was very patient and helpful to me… I had a lot of health concerns. She answered all my questions.
Oct 2017
This was my first meeting with Dr. Svoboda. Glad to get her for a doctor. Dr. Svoboda is very experienced in dealing with my condition, Parkinson's w/DBS.
Oct 2017
I see her every year for a checkup and she does good everytime explaining if I need anything or change anything.
Oct 2017
We are very pleased with the comfort we feel talking with the doctor. She is such a good listener. We respect her compassion and understanding of symptoms.
Oct 2017
The provider was very arrogant and had no interest in investigating my condition, just wanted to prescribe medication as quickly as possible. Rolled her eyes and sighed at my comments. Overall made me feel very uncomfortable sharing private details about my health or asking questions at the risk of being judged.
Oct 2017
I arrived at Dr. Svoboda's office anxious & concerned about an on-going condition that I didn't understand. She was extremely attentive, professional, & kind.
Sep 2017
I highly recommend Dr. Svoboda to anyone. She and her staff are very professional and very caring. I am very satisfied with all the help and care she has given not only to me but to my husband.
Sep 2017
I have seen this provider prior to this visit and have found her to be sensitive and understanding when she meets with her patients. She also acknowledges past visits, family relationships, and personal losses.
Sep 2017
Although my neck injections are painful, Dr. Svoboda is fantastic. She talks or asks questions to distract me. She's the most wonderful Neurologist I've ever had. She is exceptionally knowledgeable, has compassion and empathy. I respect and trust her always.
Sep 2017
Although Dr. Svboda gave unwelcome news and was no nonsense about it, she was very positive and friendly in all possible ways
Sep 2017
Dr. Svoboda is a great listener & directs me to other resources for MS symptoms clarification which has been a big help in understanding & managing this chronic illness.
Aug 2017
I felt very comfortable with Dr. Svoboda. I felt she really listened and was interested in what I had to say. I didn't feel rushed and she took the time I needed for her to explain her findings and steps I could take to improve my condition.
Aug 2017
I have been very satisfied with her care and have recommended her to friends in need of a neurologist. In my opinion, she is a great physician and a real asset to the Corvallis Clinic.
Aug 2017
Dr. Svoboda and her excellent nurse Jennifer do a wonderful job of providing quality care and I consider myself lucky to be able to work with them.
Jul 2017
When I met and talked with Dr. Svobda, she made me feel calm and at ease with the visit. She made me laugh and I came out of the visit and experience feeling so joyful and hopeful for what needs that I have.
Jul 2017
Dr. Svoboda was refreshing to speak with and she took the time to answer all my questions and make a complete initial diagnosis, in detail. I feel strongly that she was the exact Doctor to see about my condition. She additionally gave me options to select and together we came up with a plan based on her wealth of knowledge. I look forward to gaining results after this first visit, as I already feel confident in her abilities to help me.
Jun 2017
I love Dr. Svoboda. She is a wonderful doctor and has made it possible for me to live a normal life again.
May 2017
Dr Svoboda is a great dr! she deserves an award for all she does. I'm very fortunate to have her as a provider!
May 2017
Really like Dr. Svoboda and have great confidence in her as well.
Apr 2017
Care always excellent from this physician.
Mar 2017
All I can say that I am very content with the experiences we had with Dr. Svoboda and her team.
Mar 2017
Dr. Shelley Svoboda is an awesome neurologist has always been a great comfort to me having her as my doctor.
Mar 2017
Very exceptional, thorough, competent, compassionate, thoughtful, positive, encouraging doctor.
Mar 2017
My experience when having an office call w/*Dr. Svo. is ALWAYS good.
Mar 2017
Good, professional, kind.
Mar 2017
Dr. Svoboda asks pertinent questions, listens carefully, and summarizes well. She is probably the finest and most effective MD I have ever had.
Feb 2017
Very very happy with the caregiver.
Feb 2017
we are so thankful for Dr. Svoboda! The care she provides is extremely helpful.
Jan 2017
Dr. Svoboda is willing to talk honestly with me about my possible disease progression, is very positive, and suggests ways to improve my health. I view her as not just a doctor, but also a "partner" in my goal to stay healthy.
Jan 2017
My husband and I had a chance to move to another city, but I would not want to change doctors. I have complete trust in Dr. Svoboda
Jan 2017
Best doc ever. Very caring and extremely knowledgeable.
Jan 2017
There isn't a bad thing to say about Dr. Svoboda or the Corvallis Clinic. They do everything right
Jan 2017
If I was younger I might say "Shelly rocks!" (Or whatever the latest version is).
Dec 2016
Shelly is a great Dr. and makes you feel like you are an important part of the team in treating you. She wants real feedback.
Nov 2016
Dr. Svoboda = excellent.
Nov 2016
Dr. Svoboda and Jennifer make my treatments so much easier by heir care and compassion. Dr. Svoboda helps me to get through the painful procedure by being quick and careful. I appreciate that!
Nov 2016
I am thankful for Dr. Svoboda. I know she cares about me and my problem.
Nov 2016
Shelly has been working with me on my headaches for years. She was prepared for this visit with recommendations based on discussions we have had at prior visits and was thorough in explaining the protocols and risks. I always feel like she is listening and working with my PCP to give me the best care possible.
Oct 2016
Never any problems at the Corvallis Clinic. Dr. Svoboda has been a huge help to me over the last couple of years or so since I began seeing her for my migraines and uncontrolled headaches. Dr. Svoboda listens, thinks and comes up with a host of ideas and things to try. She is a fantastic doctor and I have told many people, both family and friends about her. I recommend her highly.
Oct 2016
Extremely nice and professional folks who seem to genuinely care about all of their patients. I could not possibly ask for a better, more professional doctor and staff. I am very lucky to have found these folks.
Oct 2016
Dr. Svoboda is a very good & caring Dr.
Sep 2016
Dr. Svoboda is the best neurologist I've ever had and I clear all medications through her. She actually has an interest in helping me feel better and behaves professionally as well as sharing her personality, which is unlike the doctors I had before.
Sep 2016
I am very impressed with Dr. Svoboda.
Sep 2016
Dr. Svoboda gave was amazing during this, my first appointment.
Jul 2016
I went through several neurologists before meeting Dr. Svoboda and I am SO pleased with the improvement of my conditions. She is fantastic!
Jul 2016
She is friendly and speaks in terms that are easy to understand. Caring and asked about other problems I might be having at this time. It is easy to talk openly with her and I really like the concern she shows. She took her time with me and I never felt rushed or like she was in a hurry to get through with me. I'm not saying she took a lot of time but just was good at her job.
Jul 2016
She was a wonderful person. Talked about my health but also other things to help relax me. Very thorough and polite.
Jul 2016
She is excellent at drawing information out about me, even when I try to seem like everything is ok. She listens about my feelings and helps to give me exercises and things to do to help me through the hard times I am going through at this time. I look forward to seeing her every year and would not hesitate to call her in between my regular visits if I was having problems.
Jun 2016
Excellent, felt confidence and improved outlook with treatment when left appointment.
Jun 2016
Dr. Svoboda is more than a specialist to me; I consider that she is my primary care physician because of her thoroughness and concern (although she is not my
primary physician).
May 2016
The doctor was very personable, thoughtful about treatment options.
Apr 2016
Dr. Svboda is the best and would have liked her as primary care but that wasn't her field. hope there are more out there like her….
Apr 2016
Dr. Svoboda should teach other doctors. She's great.
Apr 2016
Dr. Svoboda is the most attentive and best doctor I ever had.
Apr 2016
Dr. Svoboda is a conscientious personable provider – she is practical as well.
Mar 2016
Dr. Svoboda and her assistant Jennifer have been a huge blessing to me. I always feel cared for, understood and respected. I have been to MANY providers over the years for various health care issues and they are by far my favorite team.
Feb 2016
I sure love this doctor. I'm so glad I have Dr. Svoboda, she get and her staff gets my 5 stars.
Feb 2016
This doctor is awesome it's almost like she can read my mind.
Feb 2016
Dr. Slavoda gave excellent advise as well as instructions on what the next steps would be.
Feb 2016
I was very nervous about seeing Dr. Svoboda. After being interviewed, I fest very comfortable.
Jan 2016
I always look forward to my visits with Dr. Svoboda.
Jan 2016
I do a lot of online on my neurological condition, and Dr. Svoboda always comments on my concerns and/or findings. I appreciate that she makes time for me.
Jan 2016
Corvallis Clinic and patients are very fortunate to have a Neurologist of Dr. Svoboda's abilities on the staff.
Click on the appropriate link below to enter your provider's telemedicine waiting room for your scheduled appointment.
Shelly R. Svoboda, M.D. Video