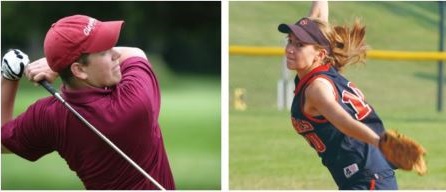 Matthew Taylor, M.D., completed a fellowship in Primary Care Sports Medicine at Western Michigan University Homer Stryker M.D. School of Medicine in Kalamazoo, Mich., in 2012. Certified by the American Board of Family Medicine with a Certificate of Added Qualification in Sports Medicine, Dr. Taylor offers non-surgical treatments for pain and injuries related to sports and other exercise, along with preventive measures. He also has a special interest in concussion management. Dr. Taylor practices in The Clinic's Orthopedics and Sports Medicine Department, and he is a member of the Concussion Care team.
To schedule an appointment, call 541-754-1276.
How did you become interested in sports medicine? 
It was a childhood goal of mine to become a doctor, and I've always loved sports, both as a participant and a spectator. Being a sports medicine physician gives me the opportunity to be part of a team and be on the sidelines providing medical coverage.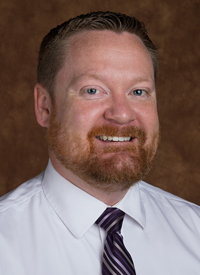 What is your role as a sports medicine physician?
I take care of any kind of problem that arises in athletes, which includes problems specific to young athletes, master athletes, female athletes and so on.  The issues are predominately orthopedicor musculoskeletal in nature, but many other conditions can arise, anything from skin conditions in wrestlers, to cardiovascular problems, to concussions in any sport.   Additionally, I want to be a resource available to the community for athletes of all ages and at all levels of sports participation, including the weekend warrior and the professional athlete.   
What is your main goal?
I want to be able to help athletes return safely to their sport and get people back to the activities they love, without drastic intervention.  If we can make simple changes to training regimens, lifestyle or foot wear, and patients feel better – that's a win. I try to do as much as I can conservatively and then refer to our surgeons when needed. 
What do you enjoy most about being a sports medicine physician?
My patients are motivated. They want to get healthy and return to the game or to the course. It's very rewarding to help people get back to doing what they love 
What is your approach to care?
I am very specific when explaining to patients about their issue. It's not unusual for them to leave with artwork depicting what is torn or injured. 
How did your interest in concussion care start?
My interest comes from the fact that concussions are so common in sports and life in general. The goal in a sports medicine program is to be able to manage the conditions that develop in any athlete regardless of their level of activity. Being able to appropriately manage concussions is a big part of that program.  I thoroughly enjoy helping athletes through the process of recovery. 
What skills do you, as a certified sports medicine physician, bring to concussion patients? 
Concussions can be scary and provoke anxiety. There are so many myths and questions about concussion management, prevention and the long-term side effects. I can help athletes, parents and others to discern accurate information about concussions. 
One of the primary concerns in concussion management is identification of true concussions versus other head injuries. Not every headache or head injury is truly a concussion. There are many different types of head injuries that are actually much more severe than a concussion.   
The vast majority of sports-associated concussions resolve very quickly, usually within just a couple of weeks.  These concussions can be managed entirely through office-based management by a primary care sports medicine physician, such as me, who is trained in concussion management.  
These are the types of concussions I see in the office each week.  Throughout patient recovery, I focus on managing symptoms and getting the patient back to work, school or sports participation.  Only a small percentage of sports-related concussions are going to require further investigations and treatments. 
What's the most important aspect of concussion care? 
Patients with concussion symptoms need to be seen as soon as possible to help them recover and dispel worries and concerns.  I would like to see them almost immediately to help prevent further problems, and even some very serious complications, that can result from a head injury.  
What do you do outside your practice?
What I most identify with right now is I am a dad. My wife and I like to take our four young children camping and hiking. I am an avid sports fan, and I love being outdoors.