"I like helping girls and women address issues unique to their gender so they can live happy, fulfilling lives"
Dr. Lee's women's health interests include infertility, contraception, endocrinology, pelvic prolapse issues, and adolescent gynecology.
Language(s) - English
"I felt being a physician was the best way I could you use my science knowledge to help people have a better life," says Dr. Amey Lee, of her decision to eventually become an obstetrician-gynecologist. She especially enjoys educating women about their reproductive health.
"I want girls and women to be able enjoy their lives and not have their menstrual cycle interfere with their education, hobbies, and interests. I want to help them plan their pregnancies." She also likes to inform women about available interventions that can relieve annoying perimenopausal, menopausal and postmenopausal symptoms.
Dr. Lee says her patients should expect an honest and informative appraisal of their health and that she tries not to duplicate services and order unnecessary tests. "I want to be pragmatic."
She says she listens closely to her patients to identify their problems, concerns and expectations. "I then try to explain what I think may be going on physiologically, let them know how the body normally functions, and then try to describe possible causes of their complaints. Then, I give them options on how to treat their issues. Sometimes, I don't have the a solution at the end of their appointment, and will have to collect more information, and get back to them."
Outside her practice, Dr. Lee enjoys hiking, biking, kayaking and exploring new places, both nationally and internationally, with her husband. She also likes to try new foods and recipes.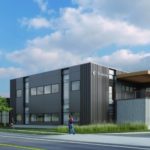 633 North Albany Road
Albany, OR 97321
Map/Directions
Residency
Loma Linda University Medical Center, Loma Linda, CA, 1995
Education
M.D., University of Southern California, Los Angeles, CA, 1991
Certification
American Board of Obstetrics and Gynecology
Clinical Research
2018: Abbvie – F16-974 – A Prospective Cohort Study to Assess Bone Mineral Density in Subjects Receiving Standard of Care Treatment for Endometriosis.
2018 – CITI GCP training
2015: MK8342b- 061 A Phase 3, single arm, clinical trial to study the contraceptive efficacy and safety of the MK- 8342B (etonogestrel + 17β-estradiol) vaginal ring in healthy women 18 years of age and older, at risk for pregnancy.
2013: A Phase 2b Study to Evaluate the Safety and Efficacy of Elagolix in Premenopausal Women with Heavy Menstrual Bleeding Associated with Uterine Fibroids
2013: GCP Training, Abbvie Investigator Meeting
2011: BSTE-1002.a, Pre-Eclampsia Triage by Rapid Assay (PETRA) of Novel Biomarkers of Placental Function and Maternal Adaptation
2011: NIH GCP Training
2001: Clinical Investigator Training, The Corvallis Clinic, P.C., Corvallis, OR
1995: Characterizing FSH Receptor Gene in Premature Ovarian Failure Patients
1988: Survey of Homeless Shelters for Women Regarding HIV Policy, Baxter Foundation Research
Publications
September 1995:  FSH Receptor Gene is Polymorphic in Premature Ovarian Failure and in normal controls, Whitney EA, Layman LC, Chan PJ, Lee A, Peak DB, McDonough PG, Fertilit Steril Issue Sep. 1995
Patient Ratings
The Patient Rating score is an average of all responses to care provider related questions on the Patient Satisfaction Survey.
About Survey Responses are measured on a scale of 1 to 5 with 5 being the best score.
---
Comments From Patients
Mar 2018
She always makes me feel good about having to get my annual. She always answers all my questions and makes sure I understand her answers before I leave. I love Amey! Such a great doctor!
Jan 2018
Dr. Amey Lee has a superb rapport with her patients. She is approachable and down-to-earth. She communicates very well with patients & never rushes appointments.
Jan 2018
I felt Dr. Lee was very helpful, honest and straightforward during my visit. I would recommend her to my friends and family. My sisters recommended Dr. Lee to me, they have 5 children between them delivered by Dr. Lee.
Jan 2018
I really appreciate how Dr. A. Lee responded to my emails (following reception of test results) immediately.
Dec 2017
I always have a good experience with Dr. Lee. She is kind and caring.
Dec 2017
Amey Lee is great! I feel comfortable with her and going to doctors offices is not always fun.
Dec 2017
I love Dr. A. Lee! I'm so glad I switched to have her as my new provider. She's very personal and welcoming. Never a negative interaction with her. I couldn't be happier. She's patient with me and my questions and never rushes me out of the door which has happened to me in the past with different providers. She exceeds all my expectations.
Dec 2017
Dr. Lee is very professional and understanding. I always feel I am in great care! She has been my OB doctor for over 20 years.
Dec 2017
Dr. Lee is always personable and caring- and I trust her explicitly.
Dec 2017
I very much appreciate Dr. Lee. She has been remarkably attentive, thorough, and caring.
Nov 2017
Dr. Amey Lee is not my regular OB, but I liked her very much. She gave me great advice on my upcoming baby and made me feel better about having such a large child.
Nov 2017
Dr. Amey Lee is an excellent physician. Through the years she has cared for me, Dr. Lee has consistently been proactive to prevent diseases that run in my family. I am always up to date on preventive tests due to Dr. Lee. Dr. Lee listens and addresses my concerns. Dr. Lee is very knowledgeable and a "straight shooter."
Nov 2017
Amie Lee makes me feel important and like I really matter to her. She is the best doctor I have ever had.
Sep 2017
Doctor Amy Lee is awesome! She explained what could come with my threatened miscarriage. She stayed positive the whole appointment but also prepared me for the worse. She reassured me that I should not have any problems when I try to conceive next.
Sep 2017
Dr. Amey Lee is the most attentive & personable doctor I have seen at Corvallis Clinic.
Sep 2017
Dr Lee is very friendly and easy to talk to, and she is quick to answer questions and ask pertinent information.
Sep 2017
Amey Lee is an excellent physician & caring human being.
Sep 2017
My experience with Dr. Amy Lee and her tech was excellent! Professional, pleasant, kind, thorough. Told me ahead of time what they were doing and why, checked in multiple times to ask how I was doing during the procedure. Explained what she (Dr. Lee) had found and how she was going to take care of it. I couldn't have had a better experience considering the situation. I totally trust Dr. Amy Lee and would definitely refer her to family and friends. She provided handouts that explained the procedures, she called to check-in with me later in the day. She also connected with my primary care physician. My experience was excellent.
Aug 2017
I have the utmost respect for Dr. Lee. I feel she truly listens and hears me and cares about my health.
Aug 2017
I so appreciated the time Dr. Amey Lee took with me yesterday. I have been having personal health issues and she helped me get a plan to resolve these which I am so thankful for! She was patient and very understanding with me!
Aug 2017
Dr. Amy Lee is fabulous. Not only a knowledgeable and competent professional, but a caring, respectful and extremely friendly person.
Aug 2017
Dr. Amey is very thorough and does a complete efficient assessment. She always answers all questions and is very professional.
Aug 2017
Dr. Lee is very personable and caring.
Jul 2017
I felt that my provider was very upbeat and professional. She made me feel welcome as a new patient and she took care of everything I asked for and more! I
absolutely enjoyed my visit!
Jul 2017
Extremely good experience. So glad she'll be working with me.
Jun 2017
My provider was very detailed and complete. All doctors should be as concerned as Dr. Amy Lee was with my health care visit yesterday. She is a good example
for other Doctors to follow.
May 2017
Amey Lee is a superlative physician & person. What she had done to & for me no one should have to do. If I had influence, I would recommend her for sainthood.
May 2017
Dr. Amey Lee was very friendly, very detailed in her explanation of treatment plan. I truly felt like she took the time to listen to my concerns and did not feel rushed
during the appt.
May 2017
Does not spend enough time with me so I can explain all of my concerns before the end of the appointment, always seems to rush. I have steadily begun to lose faith in this doctor as the months go on due to these issues, I feel that I cannot go to her and be taken seriously. She is kind and perhaps if I felt like I was not being rushed out of the office, this would be different.
May 2017
DR Amey Lee has been amazing I like that she tells me how it is and listens to what I feel. I have already recommended her to family and friends and will continue to see her for my own health needs
May 2017
Dr. A. Lee is awesome!
Mar 2017
She brought the awkwardness of a full "woman's exam" down to a minimal. She was relaxed and casual; put me at ease.
Feb 2017
Amy is amazing I have never felt so comfortable with a provider than I did with her! I cant wait for my next follow up!
Dec 2016
I love Dr.Lee. I had an issue needing urgent attention and the office and she got me in the same day. She also had great follow through and remembers minute details from my history. Makes me feel like I am receiving very personalized care.
Nov 2016
She's great and I trust her with my feminine health.
Nov 2016
All staff and doctor are very caring.
Nov 2016
One caring doctor. So nice.
Oct 2016
Dr. Lee is always great!
Sep 2016
Absolutely best doctor I have! I have tremendous confidence in her.
Aug 2016
Patient care is always #1 when I visit! Everyone is always so friendly and I love my doctor! Thank you to such great staff!
Aug 2016
Very good experience with this provider, very happy with her and would recommend.
Jul 2016
Amazing experience with visiting Dr. Lee – always energetic & friendly.
Jul 2016
I'm highly satisfied about my visit to Dr. Amy Lee.
Jun 2016
I wouldn't have wanted ANYONE else taking care of me besides Dr. Lee. Her interactions with me were very reassuring and I trust her judgement 100%. I plan to only see Dr. Lee for any OBGYN needs in my future and will recommend her to everyone.
Jun 2016
Overall one of my best dr. visits.
May 2016
Dr.Lee was efficient with a kind & informative bedside behavior.
Apr 2016
Amey took great care of me and made sure I was comfortable about everything. She answered all my questions and made me feel really good about the appointment.
Mar 2016
Dr. Amey Lee is an excellent physician. She truly cares about my health. She has taken the time to look at my individual case and has personally gotten back to me with my test results and suggestions on how to move forward.
Jan 2016
Dr. Lee came highly recommended to me and I've highly recommended her to others! I always have a great experience with her and in your office.
Click on the link below to enter your provider's telemedicine waiting room for your scheduled appointment.