"I like helping girls and women address issues unique to their gender so they can live happy, fulfilling lives."
Dr. Lee's women's health interests include infertility, contraception, endocrinology, pelvic prolapse issues, and adolescent gynecology.
Language(s) - English
"I felt being a physician was the best way I could you use my science knowledge to help people have a better life," says Dr. Amey Lee, of her decision to eventually become an obstetrician-gynecologist. She especially enjoys educating women about their reproductive health.
"I want girls and women to be able enjoy their lives and not have their menstrual cycle interfere with their education, hobbies, and interests. I want to help them plan their pregnancies." She also likes to inform women about available interventions that can relieve annoying perimenopausal, menopausal and postmenopausal symptoms.
Dr. Lee says her patients should expect an honest and informative appraisal of their health and that she tries not to duplicate services and order unnecessary tests. "I want to be pragmatic."
She says she listens closely to her patients to identify their problems, concerns and expectations. "I then try to explain what I think may be going on physiologically, let them know how the body normally functions, and then try to describe possible causes of their complaints. Then, I give them options on how to treat their issues. Sometimes, I don't have the a solution at the end of their appointment, and will have to collect more information, and get back to them."
Outside her practice, Dr. Lee enjoys hiking, biking, kayaking and exploring new places, both nationally and internationally, with her husband. She also likes to try new foods and recipes.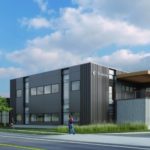 633 North Albany Road
Albany, OR 97321
Map/Directions
Residency
Loma Linda University Medical Center, Loma Linda, CA, 1995
Education
M.D., University of Southern California, Los Angeles, CA, 1991
Certification
American Board of Obstetrics and Gynecology
Clinical Research
2018: Abbvie – F16-974 – A Prospective Cohort Study to Assess Bone Mineral Density in Subjects Receiving Standard of Care Treatment for Endometriosis.
2018 – CITI GCP training
2015: MK8342b- 061 A Phase 3, single arm, clinical trial to study the contraceptive efficacy and safety of the MK- 8342B (etonogestrel + 17β-estradiol) vaginal ring in healthy women 18 years of age and older, at risk for pregnancy.
2013: A Phase 2b Study to Evaluate the Safety and Efficacy of Elagolix in Premenopausal Women with Heavy Menstrual Bleeding Associated with Uterine Fibroids
2013: GCP Training, Abbvie Investigator Meeting
2011: BSTE-1002.a, Pre-Eclampsia Triage by Rapid Assay (PETRA) of Novel Biomarkers of Placental Function and Maternal Adaptation
2011: NIH GCP Training
2001: Clinical Investigator Training, The Corvallis Clinic, P.C., Corvallis, OR
1995: Characterizing FSH Receptor Gene in Premature Ovarian Failure Patients
1988: Survey of Homeless Shelters for Women Regarding HIV Policy, Baxter Foundation Research
Publications
September 1995:  FSH Receptor Gene is Polymorphic in Premature Ovarian Failure and in normal controls, Whitney EA, Layman LC, Chan PJ, Lee A, Peak DB, McDonough PG, Fertilit Steril Issue Sep. 1995
Patient Ratings
The Patient Rating score is an average of all responses to care provider related questions on the Patient Satisfaction Survey.
About Survey Responses are measured on a scale of 1 to 5 with 5 being the best score.
---
Comments From Patients
Excellent care! Dr. Amey Lee is a great doctor, she listens to me. I always leave a visit feeling cared for as a whole person. I high recommend her!
I am grateful for Dr. Amey Lee's excellent care. She listens carefully, and responds with warmth, caring and understanding. She knows each patient is unique, and makes sure everything us clear and understood. Lucky she's my doctor!
So happy I made the switch to Dr Lee!! She is warm, compassionate and explains things thoroughly. I would recommend her to anyone!
Dr. Lee is kind, professional and funny! I'm sad I don't need a visit until next year.
Wonderfully caring doctor. Dr Lee is professional, kind, and thorough.
Click on the link below to enter your provider's telemedicine waiting room for your scheduled appointment.