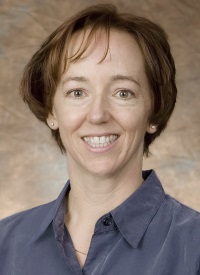 Language(s) - English
Personal: Music, wine-tasting, hiking and skiing.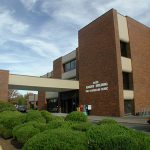 3680 NW Samaritan Drive
Corvallis, OR 97330
Map/Directions
Residency
Cedars-Sinai Medical Center, Los Angeles, CA
Education
M.D., University of Missouri Medical School, Columbia, MO, 1993
Certification
American Board of Obstetrics And Gynecology
Patient Ratings
The Patient Rating score is an average of all responses to care provider related questions on the Patient Satisfaction Survey.
About Survey Responses are measured on a scale of 1 to 5 with 5 being the best score.
---
Comments From Patients
Mar 2018
This was my first time meeting with Dr. Marcos. I found her to be very friendly, respectful, and knowledgeable. I will definitely go back for routine gynecological care.
Mar 2018
It was really fun to re-connect with the doctor that delivered my youngest son nearly 14 years ago. She was very pleasant and nice to talk to and I felt like I was getting competent and thorough care. Refreshing! Staff people were really nice, too.
Mar 2018
I can't say enough good things about Dr. Morcos. She brought my 2 children into this world, and I trust her completely with my healthcare. It is an added bonus that she has a great sense of humor, my husband even feels at ease when he has come to appointments.
Feb 2018
Dr. Morcos took the time to update herself on my personal situation before seeing me. She is knowledgeable, thorough and refreshingly pleasant & cheerful.
Feb 2018
Dr. Morcos always listens. She goes through my health history & asks questions. Very personable & approachable.
Feb 2018
Carol was very helpful and I felt very comfortable talking to her. she seemed very patient and she had a bit of a sense of humor which made her easy to talk to.
Jan 2018
I enjoy Carol Marcos' demeanor and ability to clearly explain information to me so I can make the best medical choice for me to follow.
Jan 2018
Dr. Morcos was very personable and candid. Knew all my medical history and asked personal questions to get to know me more.
Jan 2018
Dr. Carol Morcos has been very friendly, attentive, knowledgeable, and patient with my husband and I on our journey to parenthood.
Jan 2018
Dr. Morcos was wonderful! She was attentive, thorough, and listened to me with care and compassion.
Jan 2018
Been seeing Dr. Morcos for many years now. I am very pleased every time with how she treats me as her patient. I love her happy smile when she comes in the room. Great doctor overall.
Dec 2017
It was my first appointment with Dr. Morcos. She was great. She listened to what I had to say. I'm really hoping we find the answers to the ongoing issues I've been having.
Dec 2017
Dr. Morcos helped deliver my children. I love that she remembered me.
Dec 2017
This was my first visit with this provider since my previous doctor (not in Corvallis Clinic) retired in the middle of a treatment plan (a series of follow up ultrasounds). Dr. Morcos jumped right in and was very knowledgeable about my medical background. I am so happy to be under her care! She is a teacher as well as a doctor and spent time explaining things carefully and even drawing me a diagram, which was especially helpful. Great physician!
Dec 2017
Carol is kind, informative & helpful. She answers all questions and concerns quickly and always follows up over the phone or at the next appointment when necessary. She has made this pregnancy so easy and kept my stress low.
Dec 2017
I enjoy visiting with my care provider she is always respectful and helpful to me and listens to my questions. I wouldn't see anyone else.
Dec 2017
Carol is the best. She is competent, she listens, she is caring and attentive.
Nov 2017
Dr. Morcos is great. Always makes me feel comfortable while doing an exam. Answered all of my questions and was on time!
Nov 2017
Very thorough exam. Called my home phone for a follow up to see how the medication was working. This was unexpected and really made me feel cared about. Dr. Marcos is a very professional yet personal and caring Doctor that I highly respect and appreciate.
Nov 2017
Dr. Marcos provides excellent care and I recommended her to my daughter who is also now a patient. She feels the same way.
Nov 2017
I am very happy with my doctor. I also like how soon she communicates with us when the results are ready.
Oct 2017
Dr. Morcos was very efficient in getting through my annual exam quickly. So quickly that it was on the verge of being rushed. Seeing a doctor for less than 15 minutes doesn't feel like enough time for a complete annual exam.
Oct 2017
Dr. Morcos and all of the assistants/nurses were extremely helpful. I experienced a significant amount of pain during and after the procedure (not an uncommon reaction) and everyone I interacted with kept me engaged, showed great concern for my safety and comfort, and regularly checked in on me. I would say they went above and beyond my expectations. Also, Dr. Morcos was the only person I spoke with who, I felt, gave me the most accurate expectations of the pain I would experience.
Oct 2017
Dr. Morcos is amazing. She is a true professional.
Sep 2017
Dr. Morcos is always on top of it. I've been using her for years now and enjoy each visit with her and her friendly nurses!
Sep 2017
I love Carol Morcos, she is a great doctor and I have recommended her to friends.
Aug 2017
Dr. Morcos is very pleasant, competent and patient.
Aug 2017
Very difficult visit with my provider, but she has a way of making my pains and fears disappear. This is why I drive to Corvallis to see her. Good providers are hard to find. I love her!!!
Aug 2017
I feel like she continually gives me the best care possible and genuinely cares about all of my concerns as well as cares for me as a human being. She's always attentive and takes into consideration all of my medical history to make decisions or suggestions about my care.
Aug 2017
I absolutely love Dr. Morcos!!! She is FABULOUS! Dr. Morcos is so caring, sweet, and intelligent! She is soooo sweet! I can't thank her enough, I can't say enough nice things! Love.
Aug 2017
This was my first appointment with Dr. Morcos. I found her engaged, informative, with a positive attitude.
Jul 2017
My experience with Dr Morcos is always very well. I trust her knowledge in health field.
Jul 2017
Dr. Morcos is excellent, and provides non-judgemental, caring advice. She's the best!
Jun 2017
Dr Morcos is a very competent, caring, thorough individual willing to work with you in your health care.
May 2017
Dr Morcos is always so prepared and so professional. I always feel like she really cares about my health and my well-being I have never felt like just a number to her.
May 2017
Dr. Marcos always gives the utmost care, listens and talks like a friend. I have great confidence in her & have recommend her to many, including my own daughter.
May 2017
Dr. Morcos has been exceptionally helpful and caring during all my visits, listening to what I have to say and following up with advice and referrals when needed. she has been very responsive to changes needed in my medication and quick to return phone calls.
Apr 2017
My care provider always makes a point to ask me specifics about my life & career that I have shared in the past. She is very nice.
Jan 2017
Dr. Marcos has from the first visit to now has always been caring and knowledgeable.
Dec 2016
Dr. Morcos is a busy lady who makes sure she answers all questions and doesn't waste time on making judgments.
Dec 2016
I have loved Corvallis Clinic and thorough care/ concern from Dr. Morcos over the years. She is very thorough answering my questions and is direct and honest. We had miscarriages and Dr. Morcos was sensitive and encouraging not to give up. My husband and I appreciate her direct and honest communication style and her rapport, she is funny. Again, my husband would normally be uncomfortable coming to prenatal visits, but he never missed an appointment and felt very involved in the process.
Big thanks to Dr. Morcos and Mady for making us feel so comfortable and valued during our prenatal care!
Nov 2016
This was my first visit to Dr. Marcos as my other doctor had left the practice. I liked her very much and will continue to go to her.
Nov 2016
She's been my Dr. for years, she is fabulous!
Oct 2016
Carol Morcos is a wonderful doctor I trust & put my full confidence in her abilities.
Sep 2016
Dr. Morcos is always personable and professional.
Jul 2016
Dr. Morcos is great! I would definitely recommend her to other women.
Jul 2016
During my visit with Dr. Carol i felt very comfortable and at ease discussing my concerns. she was really nice and i would like to see her going foward
Jun 2016
love that she personally wrote down a list of things i need to take and do during this pregnancy. very personal.
May 2016
There were no delays. Dr. & staff always very nice!
May 2016
Doc. Marcos was very concerned and took a lot of time with me when she was able to get me in. I am very pleased with her care and consideration for my
problem.
Apr 2016
I like Dr. Morcos!
Mar 2016
She was very nice and made me feel comfortable during my appointment.
Feb 2016
Dr Morcos was very friendly, attentive, and efficient, but thorough. She took the time to talk to me and listened to my questions and concerns. She made me feel at ease.
Feb 2016
Dr. Morcos and Maddie have been exactly what my husband and I needed. Thank you guys for your genuine concern and care. I also appreciate Dr. Morcos cool communication style, she is honest and direct and answers as many questions as I have.
Feb 2016
I really appreciate Dr. Morcos. I switched to Corvallis Clinic in the middle of my pregnancy with my daughter and am so thankful that I did. Carol genuinely cares about her patients and always made me feel important. She is also very intelligent and makes me feel very confident in my care. I appreciate her communication style as I have went through several hard things under her care, she is direct but empathetic.
Click on the appropriate link below to enter your provider's telemedicine waiting room for your scheduled appointment.