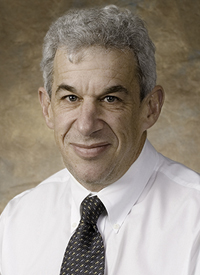 Language(s) - English
Personal: Fishing, golfing, outdoors.
Residency
University of Arizona, Tucson, AZ
Education
M.D., University of Miami, Miami, FL - 1980
Certification
American Board of Internal Medicine
Patient Ratings
The Patient Rating score is an average of all responses to care provider related questions on the Patient Satisfaction Survey.
About Survey Responses are measured on a scale of 1 to 5 with 5 being the best score.
---
Comments From Patients
Feb 2018
Dr. Wirth is awesome. he has helped me through some of the toughest times in my life. I know he really cares about me and my health.
Feb 2018
Easy to talk to – about anything. Never any waiting. Very proactive.
Feb 2018
Dr. Wirth is always patient and willing to listen and explain things in ways that make sense. He knows me on sight and is familiar with my medical history without needing to get a complete "briefing" like so many doctors seem to these days. I feel that my family and I matter to him and we are not just numbers filling up his appointment load for the day. My husband is also a patient of his.
Feb 2018
My Doctor is friendly, helpful and very well versed in nonprescription supplements and alternative health issues, vitamins, food, eating habits, diets, etc.
Jan 2018
Excellent care from Dr. Wirth. He always encourages me to do a little better at taking care of myself no matter how well I've been doing. All in a positive way that's much appreciated.
Dec 2017
Dr. Wirth was very knowledgeable about my diabetes and offered alternative ways to bring my blood sugar under control.
Dec 2017
If I wasn't able to say good things about Dr. Wirth, I wouldn't be going to him. That doesn't mean I always agree with him but I usually listen to him and he is usually correct.
Dec 2017
We have been patients of the Corvallis CLinic for a long time and consider Dr. Wirth one of the best doctors we have had.
Dec 2017
Dr. Wirth is a wonderful man I always feel comfortable in his care.
Nov 2017
My doctor and his entire staff are stellar! I am so thankful Dr. Wirth accepted me as his patient. I feel he is intelligent and very thoughtful in caring for my health.
Oct 2017
Dr. Wirth has an excellent way of interacting with me. I have high confidence in his medical expertise.
Oct 2017
I like Dr. Wirth's professionalism and intellect. He doesn't require me to come for additional unnecessary visits. I've only seen him twice so far, but I think he and I are a good match.
Oct 2017
I feel Dr. Wirth is an exceptional doctor and I would highly recommend him, I feel he is very capable of treating me as a patient and have complete confidence in him!
Oct 2017
I've enjoyed being a patient of Dr. Wirth. He's worked with me for years to improve my health and we've done good achieving that goal!
Oct 2017
Dr. Wirth is the best primary care provider I have visited in my life.
Oct 2017
I am fortunate to have Dr. Wirth as my primary physician.
Sep 2017
Dr. Wirth is always through and helpful, in my belief, he's the greatest, there should be more like him.
Sep 2017
Dr. Wirth is the best doctor I know.
Sep 2017
New to Oregon. Had a difficult time finding Dr. near home taking new patients. From the start, this office was MOST accommodating staff & dr. rated at in my book.
Sep 2017
I feel that my health has improved since coming to Dr. Wirth, even though I'm older and have had a few more problems with it.
Sep 2017
Dr Wirth is an excellent doctor and worth trip from Corvallis.
Sep 2017
Dr Wirth and his staff always treat me with the professionalism that I expect!
Aug 2017
I've had some great doctors but Dr. Wirth is the best.
Aug 2017
Dr Wirth has always shown a committed, genuine concern for the improvement and maintenance of my health. He is a very good primary care doctor.
Aug 2017
Dr. Wirth is always considerate, listens to my concerns, and takes a genuine interest in my well-being, as well as that of my family. He knows who I am, who my husband and children are, and I never feel like I am "just a number" on his list of patients.
Jul 2017
This was my first visit to Dr Wirth. I was very happy with his competence & concern. I am looking forward to our continued relationship.
Jun 2017
I get the quality of care I wish for – Dr. Wirth is A1.
May 2017
I always feel *Dr. Wirth has my best interest in mind.
May 2017
He is the most caring dr. he calms my fears – makes me comfortable.
May 2017
dr Wirth is experienced, kind and friendly. he is the person that any patient wishes to have as a doctor.
May 2017
Dr. Wirth is just great!! Easy to talk to and easy to understand. Shows concern.
Apr 2017
I absolutely adore Dr Wirth. I couldn't have a better doctor.
Mar 2017
Dr. Wirth had been my doctor for years and has always done a fine upstanding job with my health care.
Feb 2017
Dr. Wirth completely involved with my health and has provided excellent and all information to other doctors and staff. I could not have ever had a GREAT team.
Feb 2017
REALLY LIKE DR. WIRTH.
Dec 2016
Dr. Wirth is a fantastic health care professional!!
Dec 2016
Dr. Wirth has turned around my health care completely due in large part his caring and professional friendly manner. I trust him completely. I'm healthier this year than the last & expect that to continue.
Dec 2016
Dr. Wirth knew my medical history – Listened when I talked – We have common interests – Seasoned, skilled physician – I have great confidence in him.
Nov 2016
Everyone in Dr. Wirth's office (including the good doctor!) are the best health providers I've ever had!
Nov 2016
I've had this provider for many, many years and I have no problems with Dr. Wirth nor the Corvallis Clinic!
Oct 2016
I have the upmost faith in Dr. Wirth. He has kept on top of important health issues that were overlooked by other doctors. I am grateful to have such a fine doctor in my corner!
Oct 2016
Highly confident in Dr. Wirth's care
Oct 2016
This was my first-time office visit with Dr. Wirth. I was pleased in that I felt everything he did and said was related to my concerns and my health.
Sep 2016
Dr. Wirth has been my Dr. for yrs, been real good for me.
Aug 2016
Excellent doctor and staff.
Aug 2016
Dr. Wirth is great!!
Aug 2016
Dr. Robert Wirth is a very knowledgeable physician and I believe he listens with respect to my health concerns and is diligent in assisting come to a conclusion on what ails me. I have confidence that he will do his best in trying to figure out my concerns.
Aug 2016
I am happy with the Dr & his staff at his office.
Jul 2016
I have all the confidence in the world in Dr. Wirth
Jul 2016
He is an excellent physician. I am very impressed with him and his entire staff.
Jun 2016
What impressed me the most, was that Dr. Wirth had read my recent chart notes prior to my office visit, and followed their recommendations. He discussed with
me my current situation, and what he could do to help. He scheduled a follow-up visit to monitor the effectiveness of the new medicine he put me on. Dr Wirth is thoughtful,
and I feel as if he cares about my health. As a PCP, he is the gold standard.
May 2016
Dr. Wirth is the best primary doctor I've had and getting him was perfect timing as I really need someone I trust, respect & relate too.
May 2016
Can ask questions of Doctor via Clinic Connection and he responds in a timely manner. doc is very proactive. can talk to him frankly about anything.
Apr 2016
first visit with this doctor, very impressed with him and the staff
Apr 2016
I'm completely satisfied with Dr. Wirth and the clinic.
Apr 2016
I have always been treated excellently by Dr Wirth & his staff!!
Apr 2016
Dr. Wirth always stays current records seeing to it that I have exams as needed as part of preventative medicine.
Mar 2016
Dr. Wirth is one of the BEST primary care providers I have had in my life.
Mar 2016
I feel that you are fortunate to have Dr. Wirth on your staff.
Mar 2016
Dr. Wirth is the most informed and best primary care Dr. that I have ever been in contact with – I have a medical background!
Mar 2016
Dr. Wirth and his staff are always professional and friendly!
Feb 2016
Dr. Wirth is always caring and genuine – seems like he really listens and explains things well.
Feb 2016
I really like my doctor & I trust him completely.
Jan 2016
Dr. Wirth has been extremely supportive and caring about my health needs. He has always pointed out the health benefits to my losing weight and the health risks I was potentially leaving myself open to if I didn't address my weight. I really appreciate all his positive feedback.
Jan 2016
From the beginning, Dr. Wirth has been a provider I can trust. His knowledge of pharmaceuticals is outstanding and he always listens to me. I utilize the website to communicate with him and his nurse and my emails are responded to within hours. That's amazing to me. He's the best.
Jan 2016
I dread the day Dr. Wirth retires and I have to find a different doctor
Jan 2016
I have a lot of respect for Dr. Wirth and his staff. I don't ever remember having to wait past my appt time to be taken back by a nurse. Dr. Wirth always gives me his undivided attention and never rushes me.
Click on the appropriate link below to enter your provider's telemedicine waiting room for your scheduled appointment.