"I do not just treat an illness or disease, but the whole person."
Ms. Mizak (Meh-zac) provides follow-up treatment and guidance for Pulmonary Medicine patients. She has more than 10 years of experience caring for people with chronic and serious illnesses as a nurse practitioner, clinical nurse specialist and registered nurse, and she has also taught pain and symptom management to nurses.
Language(s) - English
Always fascinated by how the body functioned, Ms. Mizak (Meh-zac) knew from an early age she wanted to help people through a healthcare career. "As a child, I often 'bandaged' up my stuffed animals and took care of them."
She eventually studied and worked her way from licensed practical nurse to nurse practitioner, eventually finding her niche in treating and educating people with chronic and serious illnesses. "It was the natural next step for me in my education and learning process," she said of becoming a family nurse practitioner three years after she began practice as a clinical nurse specialist in adult gerontology. "I wanted to be able to use my expertise in palliative care in the outpatient primary care setting and obtaining an FNP degree was the best way to do this."
She says chronic and serious diseases not only take a physical toll, but an emotional one as well. "Treating the emotional component of trying to manage these illnesses is how I came to work in palliative care and why I wanted to apply it to a broader scope of people."
She says patients often thank her for her "honesty and straightforward, compassionate approach."
Ms. Mizak and her husband have three daughters. They enjoy hiking, the beach and "weekend getaways exploring new cities and towns."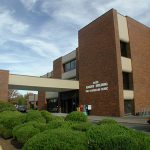 3680 NW Samaritan Drive
Corvallis, OR 97330
Map/Directions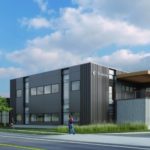 633 North Albany Road
Albany, OR 97321
Map/Directions
Education
Post-Master's Certificate, Family Nurse Practitioner, University of Colorado - Colorado Springs, 2017; Master of Science, Adult Gerontology-Clinical Nurse Specialist, University of Colorado Anschutz Medical Campus, Aurora, CO, 2014; Bachelor of Science, Nursing, Otero Junior College, La Junta, CO. 2005
Experience
As nurse practitioner/certified nurse specialist – The Corvallis Clinic, 2018 - current; Littleton Adventist Hospital, Littleton, CO, Palliative Care, 2014-2018. As registered nurse – Littleton Adventist Hospital, Littleton, CO: RN Medical/Surgical, 2014-2016; Clinical Manager, 2012-2014; RN Hospice Liaison, 2009-2012; RN, 2008-2009. Denver Health, Denver, CO: Psych ER, 2007-2008; Staff RN, 2006-2008. Jefferson Center for Mental Health, Denver, CO, area: Case Manager, 2005-2007; Charge RN, 2002-2005; RN, 2001-2002
Certification
Family Nurse Practitioner - American Academy of Nurse Practitioners; Adult Gerontology-Clinical Nurse Specialist (AGCNS-BC) - American Nurses Credentialing Center; Advanced Certified Hospice and Palliative Nurse (ACHPN) - Hospice and Palliative Credentialing Center
Click on the appropriate link below to enter your provider's telemedicine waiting room for your scheduled appointment.
Doxy.me Telemedicine Waiting Room