By Mona Goudarzian, Marketing & PR Coordinator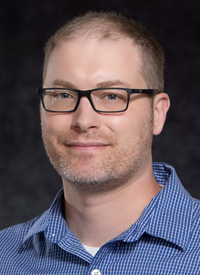 Jeremy Brower has been with The Corvallis Clinic for 16 years. He holds a Master of Healthcare Management, is a certified Project Management Professional (PMP)®, and has an experienced background in the IT sector.
"Jeremy has been with The Corvallis Clinic for over 15 years and held a wide range of leadership positions. He is a strong addition to the executive team and brings with him a strong sense of integrity, operational focus, and dedication that will help move The Clinic toward greater success," says Michael Davenport, Director of Information Technology Services.
"I have been with TCC for a long time and feel invested in its' success. VP of Operations allows for the opportunity to be more closely involved in developing a strategy to succeed. Whether that is accomplished through helping teams and co-workers be successful, or providing and analyzing data to assist in collaborative decision making – I really enjoy being a part of it all. I look forward to continuing to work with TCC teams for years to come," says Brower.
The Corvallis Clinic is an independent, physician-led medical group, a comprehensive multi-specialty organization, serving Benton, Linn, and Lincoln counties. It offers more than 100 board-certified physicians and advanced clinical professionals in 27 specialties at 11 area locations. As the fourth-largest area employer, The Clinic has more than 600 employees.