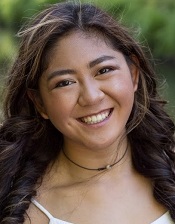 CORVALLIS — Mona Wong, a 2018 graduate of Corvallis High School, has been awarded the George W. Knox, M.D., Memorial Scholarship, granted by The Corvallis Clinic Foundation. She will receive $500 to be used toward college tuition.
A valedictorian, Wong will attend the University of Southern California to study neuroscience on a pre-medicine track, with a goal of becoming a neurologist.
Wong was president of the CHS Associated Student Body and of the school's National Honor Society chapter, a member of the Corvallis Aquatic Team and the CHS swim team, the treasurer of Key Club, and an Oregon Music Teachers Association (OMTA) syllabus pianist. She was also named Rotary Outstanding Citizen for her leadership in the CHS blood drive and for coordinating a school-wide mental health awareness campaign. She is a Rensselaer Medal winner for her success in math and science and a Presidential Scholar.
The George W. Knox, M.D., Memorial Scholarship was established in honor of Dr. Knox, a neurologist who practiced at The Corvallis Clinic from 1970 to 1998. Through this endowment, a $500 scholarship is awarded each year to a Corvallis High School or a Crescent Valley High School student who expresses an interest in entering a health-related career field or the humanities. Eligibility alternates each year between the two schools. In 2018, students from Corvallis High School were eligible.
The Corvallis Clinic Foundation is a non-profit organization whose mission is to provide resources in the mid-Willamette Valley that support health education, preventive health care, and the delivery of health care to at-risk populations.