By Lauren Chen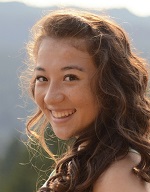 The past two summers I have been beyond blessed to have the opportunity to work with the wonderful staff at The Corvallis Clinic Clinical Research Center. Members of the department went out of their way to make me feel like a part of the team, even though I was a high school student. Little did they know that the opportunity theyprovided would turn out to be a pivotal experience in my decision to pursue a career as a pharmacist.
For a long time I have known I want to work in the medical field, but my decision to become a pharmacist is more recent. As I was in the process of applying to college, I realized it was time to decide what I wanted to do for a living. Despite all my online research of possible occupations, it was my time at the Research Center that ultimately led me to choose pharmacy.
Being completely immersed in a clinical setting for the summer provided me a glimpse of what a career as a healthcare professional would look like. Specifically, the exposure to drug development and the way each study is designed to take a unique approach to fighting a known disease opened my eyes to the world of medical compounds and their interactions with the human body. From there, it was only a short jump to pharmacy.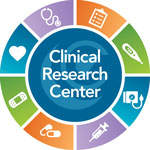 My current desire is to work as a Doctor of Pharmacy in a hospital setting. This would mean I work closely with physicians to evaluate the pharmaceutical needs of patients, as well as offer advice on dosage and side effects. I cannot stress enough how helpful working at The Corvallis Clinic Clinical Research Center was. My experiences provided insight into the world of clinical work and ultimately set me on my current career path.
The Clinical Research Center is currently seeking volunteer patients in studies for Alzheimer's disease and Type 2 diabetes.
If you are interested in learning more about clinical trials, contact the Clinical Research Center at 541-766-2163, or send an email to research@corvallisclinic.com or fill out our Research Study Information Request form. And, don't forget to follow us on Facebook at https://www.facebook.com/corvallisclinicresearch.
– Lauren Chen is a sophomore at Oregon State University.