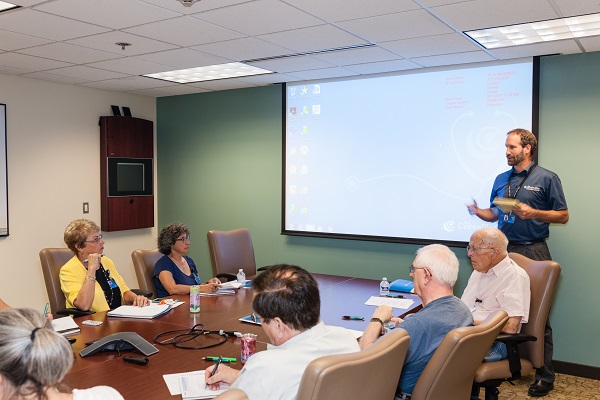 Are you ready to partner with The Corvallis Clinic? We are seeking three to four volunteers to participate in our monthly Patient and Family Advisory Council (PFAC) meeting for a span of 12 to 36 months.
"The Corvallis Clinic recognizes that the voice of our patients and family members can be a powerful tool in improving safety, patient satisfaction and quality of care," said Becky Velasco, MPH, The Clinic's Senior Quality Improvement Analyst and Patient and Family Advisory Council Lead. "By joining our council you are partnering with us on a new journey of excellence in patient and family-centered care."
If you are interested in being a part of the PFAC or learning more about this wonderful opportunity, contact Ms. Velasco at 541-768-2276 or by email at rebecca.velasco@corvallisclinic.com.
As a council member you will have an opportunity to:
Help The Corvallis Clinic establish patient and family centered care priorities
Help identify ways to best support patients and families
Strengthen communication and collaboration between our health care providers, patients and families
Be a community advocate in educating others on patient and family centered care principles
Current council member Jeannette Banta of Albany said she and other members have been very invested and respects how receptive The Clinic has been to suggestions. "It's been fun to be a part of the community and the process," she said. "You feel like you're still a viable part of society."
The Clinic has implemented improvements to parking lot visibility, lighting and signage as a result of the council's recommendations.
"Our patients are our priority and we want to offer this opportunity as a way to show our appreciation and build stronger relationships with those who depend on us," Ms. Velasco said.