Language(s) - English
Dr. Barron provided Family Medicine care in Brownsville for over 32 years at Barron-Giboney Family Medicine.
Since 2010, she has had a Sleep Medicine practice through The Corvallis Clinic Sleep Medicine Department at the Lebanon Professional Center, 100 Mullins Drive, Suite B-1 in Lebanon. She also sees patients at The Corvallis Clinic at Waverly Drive Albany.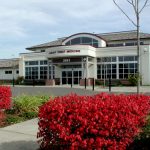 1705 Waverly Drive SE
Albany, OR 97322
Map/Directions
Residency
University of Washington, 1983
Education
M.D., University of Southern California, 1980
Certification
Board Certified in Family Medicine and Sleep Medicine
Patient Ratings
The Patient Rating score is an average of all responses to care provider related questions on the Patient Satisfaction Survey.
About Survey Responses are measured on a scale of 1 to 5 with 5 being the best score.
---
Comments From Patients
Mar 2018
I was very happy with the care the Dr provided. Lots of questions from the Dr. and could answer all my questions. Completely understood my situation.
Mar 2018
Dr. Barron is excellent in every way. Knowledgeable, caring and very helpful & supportive. I would highly recommend her to anyone.
Feb 2018
Dr. Barron is knowledgeable and compassionate… an excellent care provider.
Feb 2018
This was my first consultation with Dr. Baron. She was recommended to me re: the health care issue I have been dealing with for a number of years. I drove out of town to seek out her expertise. Dr. Baron listened well and was very respectful to me.
Jan 2018
Dr. Barron was very nice & helpful.
Jan 2018
Dr. Barron was my family dr. and ALWAYS treated us well & discussed all items. Now she is my sleep dr. and I see her once a year for a CPAP check up. IF I
were able to have her for both, I would.
Dec 2017
She is always professional, courteous and thorough.
Dec 2017
Dr. Diana Barron, M.D. is a very good doctor. She is easy to talk to and doesn't end appointment until all questions are answered. I give her and her office a 10+.
Dec 2017
Excellent provider – knowledgeable took time to discuss treatment & address any questions. Dr. Barron is genuinely interested in providing a better quality of life for her patients. I have great confidence in Dr. Barron & highly recommend her.
Oct 2017
Dr Barren does an excellent job of educating me of all issues relating to my health.
Aug 2017
Dr Barron is a very compassionate care provider. She is very professional and has a great set of people-person skills. She asks the right questions & gives great feedback.
Jul 2017
Dr. Diana Barron shows concern and seems real knowledgeable to me – sleep medicine DR. I would recommend her to others for sleep medicine.
May 2017
The doctor is very knowledgeable, professional, and pleasant.
May 2017
I always look forward to seeing Dr. Barron.
Apr 2017
Dr. Barron does an excellent job. I have every confidence in her.
Feb 2017
A great experience! Dr. Barron is the best!
Jan 2017
I have been VERY pleased with Dr. Barron since the first visit!
Oct 2016
I only see Dr. Barron for sleep apnea and am always satisfied with how she is helping me. She knows how to explain things very clearly.
Oct 2016
Professional in knowledge, communication & appearance.
Oct 2016
We trust Dr. Barron implicitly. She has always been conscientious about listening to our concerns and helping us to make the best and most practical decisions
about my health.
Aug 2016
long visit but it was my first time to see her and she was very informative.
Aug 2016
It's like the providers have a time limit they must meet. Exception – not this provider.
May 2016
Dr. Barron is a very calm relaxed doctor to work w/people who have anxiety & can't sleep!
May 2016
My provider gets things done.
Apr 2016
Dr. Barron is always respectful and cares about my health. She is highly knowledgeable, actually listens to me and addresses my concerns.
Click on the link below to enter your provider's telemedicine waiting room for your scheduled appointment.