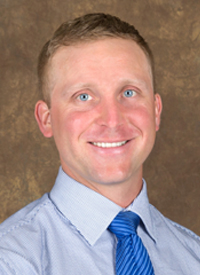 Mr. Hinds has treated individuals with orthopedic and neurological conditions in the outpatient and acute rehabilitation settings since 2012. Mr. Hinds enjoys treating patients with all types of injuries and conditions. He has a special interest in treating the geriatric population and individuals who have neurological conditions, such as strokes and Parkinson's disease. He also enjoys working with athletes.
Language(s) - English
Jorden Hinds defines a successful patient interaction by the patient feeling significantly cared for while reducing their pain and functional limitations with the skills and knowledge he has as a physical therapist. "A gentleman at a hospital I was interning at was in a significant amount of pain and did not want to participate in physical therapy. By listening to his concerns and gradually working with him to gain his trust, this man was able to achieve more than he thought possible."
Outside of his practice, Mr. Hinds enjoys hiking, fishing, basketball, and church activities.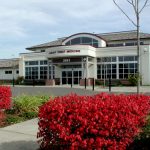 1705 Waverly Drive SE
Albany, OR 97322
Map/Directions
Education
Doctorate of Physical Therapy, Creighton University, Omaha, Neb., 2014; Bachelor of Science in Exercise and Sport Science, Oregon State University, 2011
Experience
Therapeutic Associates, Wilsonville, OR; Providence St. Mary's Medical Center, Walla Walla, Wash.; St. Peter's Hospital, Helena, Mont.; Billings Clinic, Billings, Mont
Certification
Licensed Physical Therapist; LSVT BIG (Parkinson's therapy)
Patient Ratings
The Patient Rating score is an average of all responses to care provider related questions on the Patient Satisfaction Survey.
About Survey Responses are measured on a scale of 1 to 5 with 5 being the best score.
---
Comments From Patients
Mar 2018
Jorden is a respectful provider who is calm and engaging.
Mar 2018
He listens!!!! Made suggestions and wanted to see if I did exercises right! Very good.
Jan 2018
Jorden is amazing! I feel so much better after working with him and I've never dreaded going to see him (unlike w/other doctors). He always knows how to help and will research anything when he needs.
Jan 2018
My care provider is very helpful, courteous and polite.
Jan 2018
Jorden is very likable, very professional. VERY satisfied with all aspects of treatment from him.
Dec 2017
Listen to what I said – gave me more PT and it is helping!! Very helpful MD. Never had any problems with any of doctors at clinic either Albany or Corvallis!!
Oct 2017
The care I received from Jorden was excellent. He is kind, gentle in his touch to those sore areas, and clearly cares about his patients.
Oct 2017
Jordan was very kind and helpful.
Sep 2017
Jordan is exceptional for a physical therapist. He listens, & he focuses on your pain & how to get it taken care of and he is effective at it. He is very knowledgeable & helpful. I know I will get better.
Aug 2017
Jordan is very gentle & caring. Super guy!
Jun 2017
When I needed to go back to physical therapy, although there are some closer to me, I asked my doctor to give me a referral to Jorden.
Jan 2017
I found Jorden Hinds DPT to be caring, knowledgeable, efficient, effective.
Oct 2016
A very caring guy – very professional & knowledgeable.
Jan 2016
Jorden Hinds was very sensitive to my complaints of neck and headache pain and nerve involvement.
Click on the appropriate link below to enter your provider's telemedicine waiting room for your scheduled appointment.
Doxy.me Telemedicine Waiting Room