"I listen empathetically and treat the whole person, not just an ailment"
Mr. Castaneda treats the full range of orthopedic conditions, along with vestibular (dizziness and balance) issues and jaw (TMJ) disorders.
Language(s) - English
When Leopoldo Castaneda chose physical therapy over surgery for a torn rotator cuff in high school, it meant he got to medal in the state swim meet, rather than sit out his senior year of competition. He also found his professional calling. "I realized then that I wanted to assist people in the same way."
He and his wife enjoy hiking and have an orange tabby cat named Rudy. In his spare time, Mr. Castaneda competes in Brazilian jiu-jitsu, in which he has achieved the rank of brown belt.
Education
Doctor of Physical Therapy, Pacific University, Forest Grove, OR, 2011; Bachelor of Science in Exercise & Sport Science, Oregon State University, Corvallis, OR, 2008
Experience
The Corvallis Clinic, 2018 - ; Columbia Memorial Hospital, Astoria, OR Physical Therapist, 2011 – 2018
Certification
Licensed Physical Therapist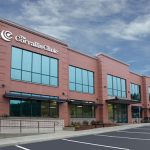 2350 NW Century Drive, Suite 100
Corvallis, OR 97330
Map/Directions
Leopoldo Castaneda, DPT Video