"I always like to work with patients as a team."
Ms. Ochman treats the full range of orthopedic conditions, along with balance and dizziness issues. Also, as a Certified Lymphedema Specialist, she treats the swelling that can occur throughout the body due to lymphedema, using complete decongestive therapy (CDT).
Language(s) - English
Ms. Ochman said she has no regrets changing careers from engineering to physical therapy, "I have never been more fulfilled."
She incorporates new evidence-based practice and fresh exercises that are specific to each patient's needs and goals. "Patients appreciate my empathy, willingness to listen and understanding that everyone has a different story and wishes."
A triathlete, Ms. Ochman moved from the East Coast with her husband and toddler son. "Our family is extremely appreciative to live in an area that values the outdoors as much as we do."
Education
Doctorate of Physical Therapy, Temple University, Philadelphia, PA, 2012-2015; Bachelor of Science in Mechanical Engineering, Villanova University, Villanova, PA, 2001-2005
Experience
Physical Therapist, Doylestown Health, Doylestown, PA, 2015-2016
Certification
Licensed Physical Therapy; Certified Lymphedema Therapist; LSVT BIG (Parkinson's therapy)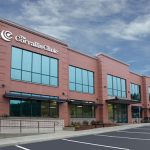 2350 NW Century Drive, Suite 100
Corvallis, OR 97330
Map/Directions
Senior DPT capstone evidence-based project titled: The Effect of Active Assisted Bicycling on the Improvement of Motor Function in Adult Patients with Parkinson's Disease.
DPT clinical in-service projects including: Trunk Strength and Control Tests and Measures; Best Practice for Evidence Based Tests and Measures for Young Athletes; Joint Replacement Pre-Operative Patient Information; Visceral Techniques for the Physical Therapist.